The founders of the famous blockchain startup OpenSea have officially joined the club of 9-digit asset owners, after a new funding round on January 4, helping to raise the company's valuation. from 1.5 billion USD 6 months ago to 13.3 billion USD. As estimated by Forbes, with an 18.5% stake in OpenSea, co-founders Devin Finzer and Alex Atallah currently own a net worth of about $2.2 billion per person.
Founded four years ago, the New York City-based startup is the first player in the NFT market, a playground that has suddenly grown dramatically since the beginning of 2021. NFT stands for "Non-fungible token", which roughly translates as "non-fungible token".
In essence, these are computer files used to track ownership of unique digital assets like artwork, music, even sports cards, on a ledger known as a chain. unit. OpenSea provides a peer-to-peer (P2P) platform where users can create, buy and sell all types of NFTs and pay a 2.5% platform fee for each transaction.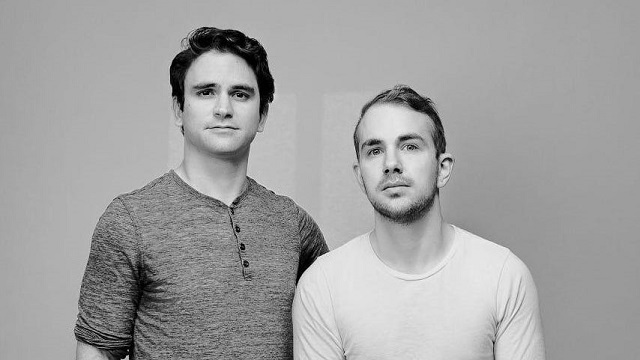 Co-founders Alex Atallah (left) and Devin Finzer (right). Photo: Forbes
In July 2021, OpenSea closed a $100 million funding round led by venture capital firm Andreessen Horowitz and recorded about $350 million in deals that same month. In the following months, transactions reached $3.4 billion, bringing the company $85 million in revenue.OpenSea grew rapidly in 2021. As of March 2021, the platform had about 4,000 active people. operating, performing about 1.1 million USD transactions per month, thereby earning 28,000 USD in revenue. OpenSea's fortunes changed last February, when rival platforms like the Winklevoss twins' Nifty Gateway began to emerge and gain traction with an auction of a high-profile digital art piece. grant.
The NFT market suddenly cooled down a few months later, before being active again at the end of the year. Last December, OpenSea recorded $3.3 billion in transaction value, bringing in $82.5 million in revenue. The company has about 70 employees.
Founders Finzer and Atallah are currently two of the young tech billionaires in the world. The Finzer CEO grew up in the Bay Area, attended Brown University and worked as a software engineer at Pinterest. In 2015, he co-founded his first startup – a search engine called Claimdog – before selling it to Credit Karma a year later, without disclosing a price.
Meanwhile, Colorado-born technology director Atallah showed a natural aptitude for computers early on. According to Atallah's LinkedIn profile, as a student at Stanford, he worked at Palantir and after graduation worked at Silicon Valley startups Zugata and Whatsgoodly.
In January 2018, the duo collaborated on the accelerator project Y Combinator, with the idea of ​​​​allowing users to use cryptocurrency to pay for sharing their Wi-Fi hotspots. But CryptoKitties – also one of the early players entering the NFT market – embraced the idea. Finzer and Atallah quickly changed course to launch OpenSea and move to New York.
Since its inception, OpenSea has raised more than $420 million. The recent series C funding round led by venture capital firms Paradigm and Coatue brought OpenSea a $300 million investment. The company said it will use this money to recruit more employees and make its products available to more consumers.
OpenSea has faced stiff competition from rivals, including crypto giant Coinbase. Last October, Coinbase announced plans to launch its NFT exchange. Critics also warn of the potential for fraud and scams in the NFT world. In September 2021, Finzer asked OpenSea's head of product to resign after discovering the violation. Just last week, an art gallery in New York reported a $2.2 million NFT work was stolen and listed on OpenSea.
According to data from DappRadar, the NFT market in 2021 will be worth $23 billion, and if OpenSea can get out of its current puddle, the company's growth potential will still be huge.
CEO Finzer also affirmed: "Our vision is to become the destination for strong digital economies."
.