MediaTek has just launched a new high-end chipset model called Dimensity 9000. At the same time, this is also the company's most powerful mobile chipset at the moment, developed with the goal of competing with other products. The best products come from Qualcomm and Samsung.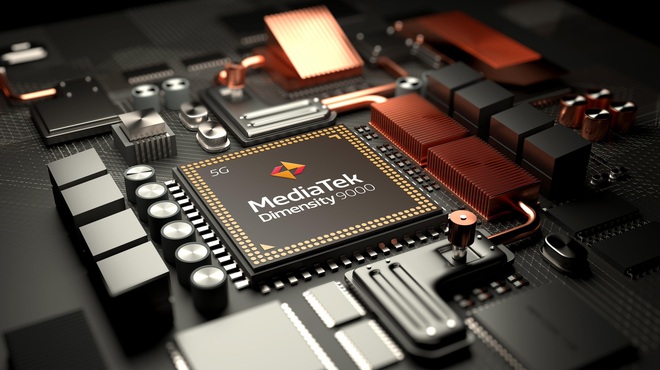 Dimensity 9000 is the world's first chip manufactured on TSMC's 4nm process and also the first chipset to use ARM's new v9 architecture. Not only that, this is also the first chipset to launch with ARM's new core design.
This chip has a total of 8 cores, including one high-performance Cortex-X2 core clocked at 3.05GHz, three Cortex-A710 cores clocked at 2.85GHz, and four Cortex-A510 1.8GHz energy-efficient cores. In terms of graphics processing capabilities, the Dimensity 9000 is integrated with ARM's 10-core Mali-G710 GPU.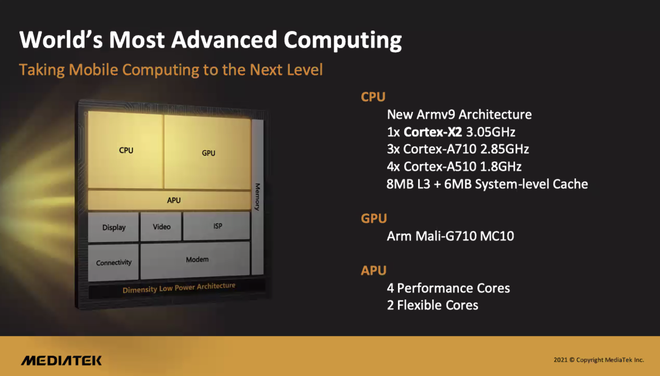 In addition, it has MediaTek's fifth generation APU with 6 cores for AI tasks, which is touted to be 4 times more efficient and consume 4 times less power than the previous generation. Dimensity 9000 supports LPDDR5x RAM with a bandwidth of up to 7500Mbps, which can handle screens with refresh rates up to 180Hz at Full HD + resolution.
In terms of cameras, the new chipset is equipped with the world's first 18-bit image signal processor, capable of recording 4K HDR video using up to three cameras at the same time, or capturing stills using the large 320MP sensor. .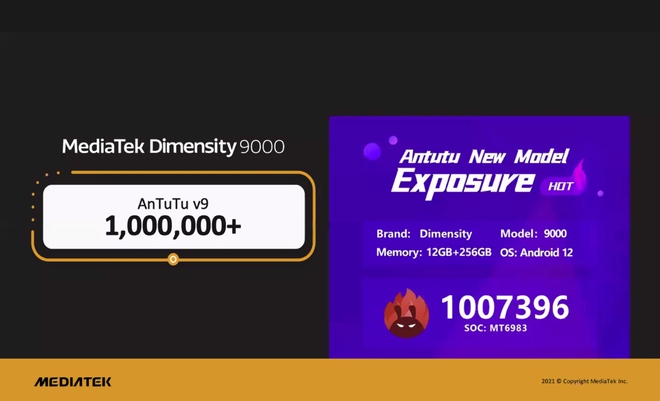 In terms of connectivity, the Dimensity 9000 supports Wi-Fi 6E and Bluetooth 5.3. It does not have a built-in mmWave 5G modem, but can achieve the highest data transfer rate of up to 7Gbps by combining 3 5G NR (3CC CA) network waves of 300MHz bandwidth in the Sub-6GHz spectrum.
MediaTek said that devices using the new Dimensity 9000 chip are expected to hit the market in the first quarter of 2022 at the earliest.
.