Plastic waste of all shapes and sizes is flooding the world's oceans. It occurs on beaches, in fish bellies and even under Arctic ice shelves. According to data from the US National Academy of Sciences, Engineering and Medicine, the US is still the main source of plastic waste in the ocean today.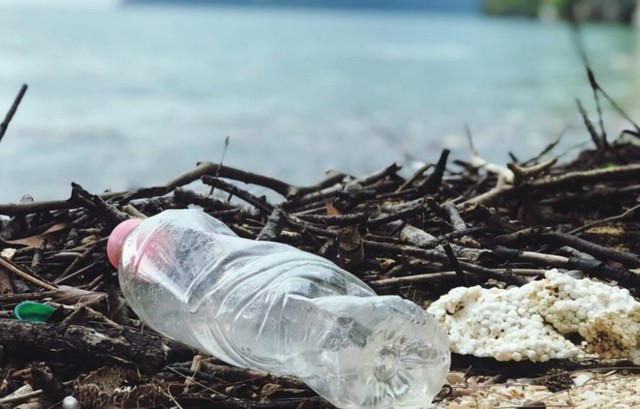 The United States produces the bulk of its supply of plastic pellets, the precursor to all industrial and consumer plastic products. The US also imports and exports billions of dollars worth of plastic products each year.
On a per capita basis, the US produces more plastic waste than China, which is often criticized for its pollution-related problems. These findings are based on a study published in 2020 and concluded that the US is the largest source of plastic waste globally, including plastic shipped to other countries and used. wrong goal.
Only a small fraction of the clear plastic in household waste in the US is recycled. Current U.S. recycling systems are "completely inadequate to handle the variety, complexity, and growing volume of plastic waste," the study said.
This report is an important first step on the road to reducing human ocean plastic pollution. It is important to clarify the impact of the United States on the amount of plastic waste that is dumped into the ocean every day.
Plastic appears in seafood
Researchers began documenting plastic pollution in the seas in the late 1960s and early 1970s. Public and scientific interest in the issue exploded in the early 2000s after oceanographers Charles Moore noticed the Great Pacific Garbage Patch, a sea in the central north Pacific Ocean, where ocean currents bring plastic waste from many seas to gather here and create a giant garbage vortex.
Pieces of plastic have now been found in the South Pacific, North and South Atlantic, and Indian Oceans. It is not surprising that plastic pervades ocean ecosystems, even interfering with the food chain.
More than 700 species of marine life are known to have ingested plastic, including more than 200 species of fish that humans are eating.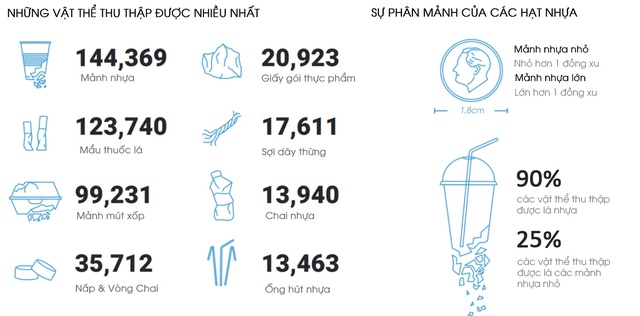 Humans can also introduce plastic into the body through shards of plastic from beverage and food packaging or by inhaling microplastics in dust. Scientists are only just beginning to assess their implications for public health.
Research to date indicates that exposure to plastic-related chemicals interferes with the life-regulating hormones in our bodies. It can cause developmental problems in children or alter metabolism and increase obesity.
Need a national strategy
The latest report provides an overview of plastic pollution in the sea. However, there have been many proposals and recommendations in the past to completely solve the problem of ocean plastic pollution. There are already national marine plastic debris monitoring programs initiated by the National Oceanic and Atmospheric Administration (NOAA).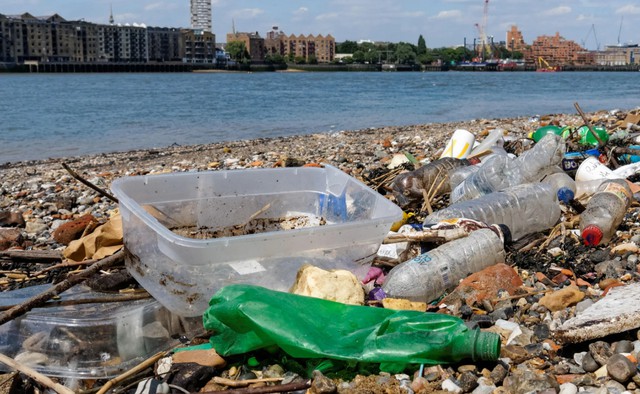 However, the proposals and programs do not mention the objectives to be monitored and how to achieve the specific objectives. If the federal government can create an alliance between agencies like NOAA, the Environmental Protection Agency and the National Institutes of Health, it will create a bond strong enough to combat pollution. more efficient plastic.
In the past, agencies have come together to respond to emergency pollution events like the 2010 BP Deepwater Horizon oil spill, but not to "chronic" problems like plastic waste. The report also mentions that governments need to join hands to solve this problem.
The problem of lack of capital
Activities to detect, track and treat ocean plastic waste will require a large enough financial source. But there is little federal funding available for ocean plastic cleanup. For example, in 2020, the budget requirement of the NOAA-initiated Marine Debris Program is $7 million, representing 0.1% of NOAA's $5.65 billion budget for 2020. Proposed funding for the program This program has grown by $9 million in fiscal year 2022 and is a step in the right direction.
Even so, making progress on ocean plastic waste will require significantly more funding for academic research, NGOs, and marine litter operations. Increased support for these programs will help close knowledge gaps, raise public awareness, and promote effective action across the plastic's entire lifecycle.
Refer to Theconversation
.