Every morning, Mr. Evan Shobe goes to the Amazon fulfillment center in suburban Seattle. His job was to control nine computer monitors, what became known as the QB, allowing Shobe to monitor all activities in a building the size of 15 football fields.
BFI4 – SUPER HOUSE READING ROBOT APPS
Thousands of green dots show the robots are still in the process of transporting goods, while the yellow dots represent loading and unloading activities. The maze of blue lines indicates the line is working at full capacity to deliver goods to the collection point, where numerous trucks are waiting to be loaded. The system runs smoothly, 7 days a week, at more than 900 fulfillment centers across the United States.
BFI4, located in the suburbs of Kent, Washington, is Amazon's most premium goods-handling center. They often host senior leaders, such as CEO Andy Jassy, ​​when they suddenly want to survey the operation of the US super warehouse. It was also one of the first grocers to handle more than 1 million orders a day, three times what Amazon was able to do a decade ago.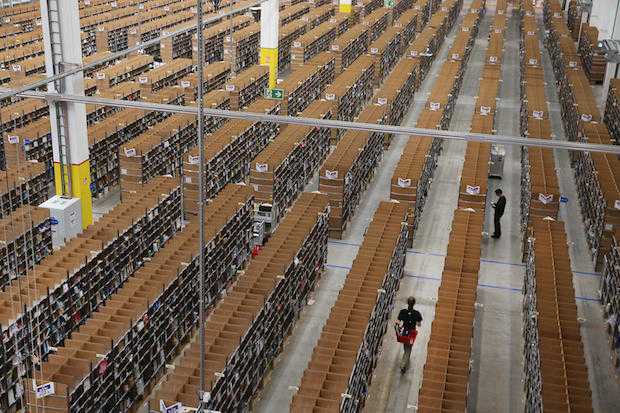 Technological innovations keep Amazon ahead of most brick-and-mortar retailers, such as Walmart or Target. In addition to the robots that work non-stop, Amazon's goods processing centers are also famous for their algorithms, roughly understood as a group of commands that instruct computers to solve problems. They will determine how many orders Amazon can handle, how many destinations, what type of truck is suitable for traffic conditions, and how many employees need to increase night shifts during peak months.
"We rely on software to make the right decisions", said Mr. Evan Shobe, Director of BFI4.
Automation makes it possible for each supervisor to manage dozens of employees. Meanwhile, in 2012, the average warehouse supervisor could only manage about 10 employees, according to data from the US Bureau of Labor Statistics. By 2020, after Amazon became a giant in the retail industry, this number has nearly doubled.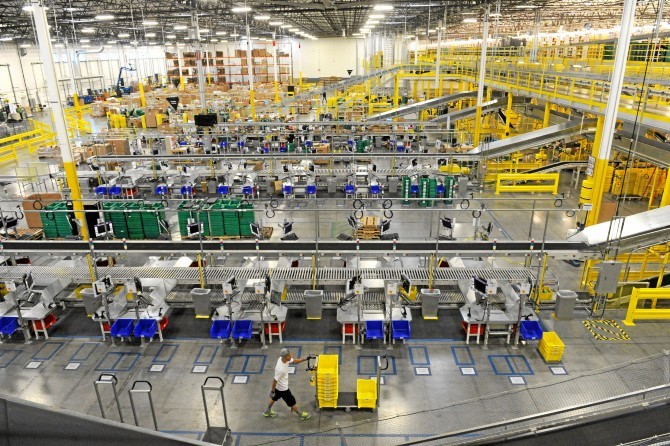 Despite its many benefits, Amazon's approach to automating the production line has received a lot of criticism regarding the working conditions of hourly workers.
In fact, Amazon's algorithms reveal employees' daily tasks, set productivity goals, and "point out" employees who don't meet their plans. This machine accordingly is likened to a nightmare for all employees at the Amazon warehouse because they can be fired at any time with just one email.
According to Maju Kuruvilla, a former Amazon engineer, fulfillment centers sometimes don't interact directly with personnel. "If this happens, this could be a downfall for Amazon. It's time for unions to step in because Amazon doesn't really care about its employees".
Jeff Bezos has always tried to make machines replace human power. This mindset has so far been applied in Amazon's operations and is expected to help the super warehouse get the job done efficiently in the long run. At that time, all packaging, transportation and delivery activities will be scaled up while still ensuring cost savings.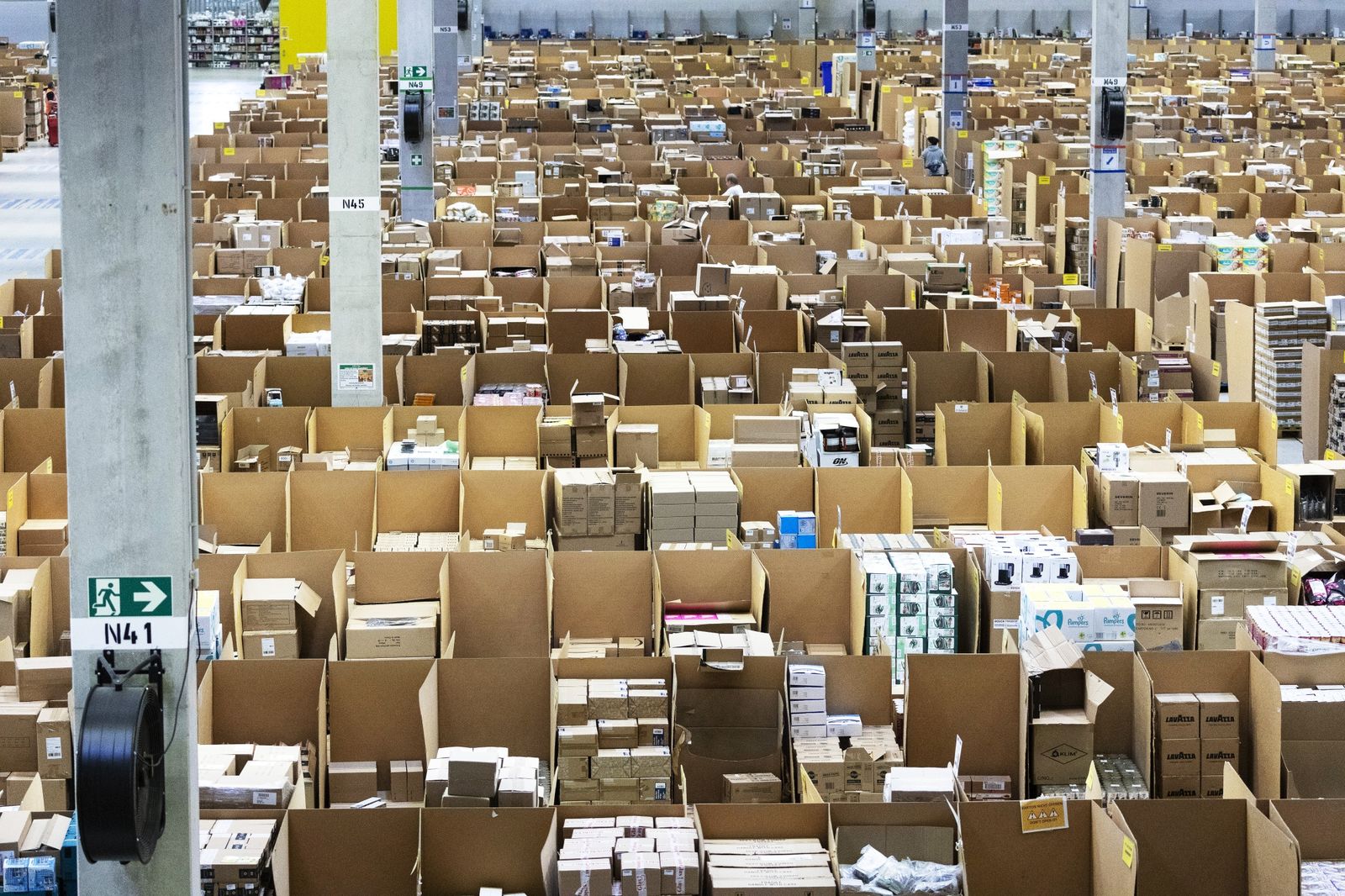 In 2012, Amazon purchased Kiva Systems, an automated robotics company based in North Reading, Mass. The company wants to automate everything, so that employees don't have to walk down aisles to check goods or pick up products. This plan has led to a complete redesign of cargo handling centers. Thus, BFI4 was born.
In operation since 2016, this is one of the first cargo handling centers with a special design and application of robots. 3,500 employees into 100 managers are all monitored by Amazon's tracking system with almost absolute accuracy.
1S slow is also considered a mistake
However, such high-tech assembly lines make life harder for some employees. They complain that they are subject to unreasonable productivity goals because these are all numbers recommended by the algorithm.
According to a longtime employee working in Chicago, just 1.2 seconds off the average time to complete a task can cause them to receive a bad review from management, even be warned about it. job performance. Another employee who worked at a Nevada warehouse during the pandemic complained that he was under constant pressure.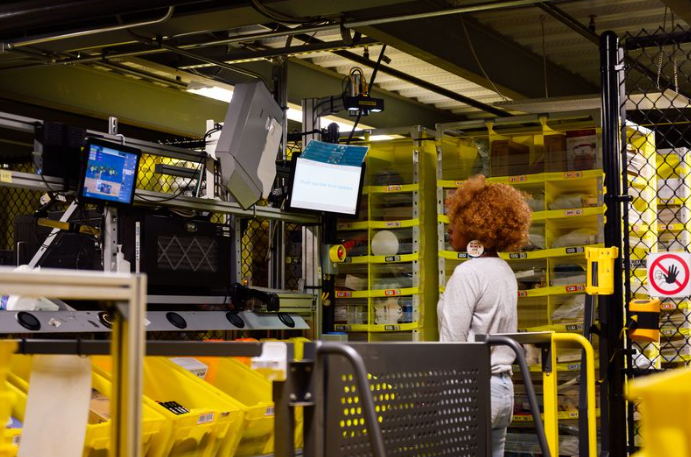 Because of that, a bill was born to help warehouse workers fight so-called speed quotas. Advocates agree that the excessively standard work pace leaves employees under pressure and does not have enough time to rest.
In early 2021, Washington state regulators also fined Amazon for violations at a warehouse in the city of DuPont. It is known that this scandal is related to a number of accidents inside the inspection area because employees have to ensure the working speed is too fast. Amazon later pledged to modify its productivity tracking tools to better identify issues facing employees.
Even so, Amazon employees at the warehouses still agree that the rigid working environment makes them feel isolated, unable to confide in management and difficult to share with colleagues. Amazon managers also face many difficulties in the process of covering the job.
"It's not that Amazon is inhuman and wants to treat people badly. A million years from now will never be the same. It's just that they are focusing too much on algorithms and forgetting about the human factor", a former Amazon employee said.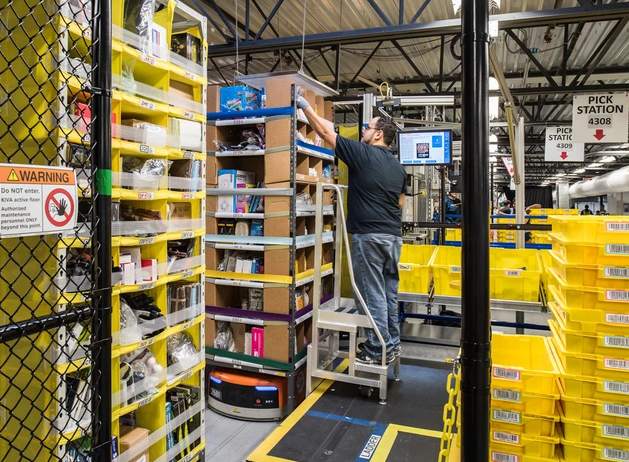 Because of forgetting the "human factor", Amazon employees seem to have to work like robots. According to Business Insider, Amazon employees must work at least 60 hours a week. Work-life balance doesn't seem to exist anymore.
The Guardian in 2021 also shared the story of James Meyers, a former delivery driver for Amazon in Austin, Texas. This man said that he had only been with the company for about a year due to overcrowding and having to work in squalid conditions.
14-hour shifts are normal. Delivery providers also don't allow drivers to return orders, so this puts a lot of pressure on it. Meyers confided that sometimes she had to pee in a plastic bottle because she didn't have time.
"I don't see any attempt by Amazon to help drivers use vacation time for normal human needs. That caused many workers, myself included, to pee in bottles for fear of not being able to deliver in time", Meyers said.
In addition, according to Randy Korgan, Amazon Project Manager, Amazon's delivery staff salary is only from 15 USD / hour, much lower than the average salary of other drivers. Drivers also frequently complain of too much surveillance from 24/7 in-vehicle cameras and the Mentor tracking app.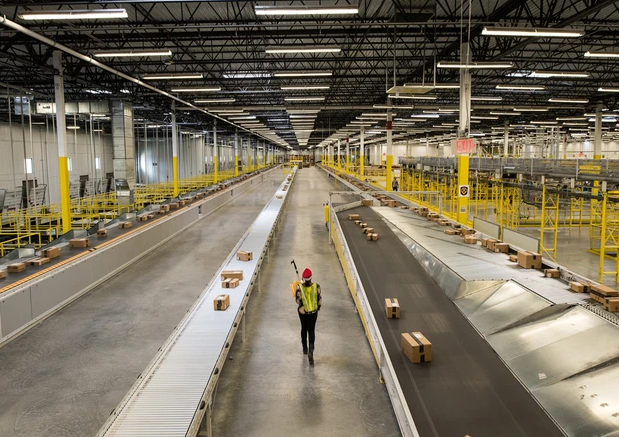 "In order to go to the bathroom, female staff like me would have to go to rest stops. However they are not available. It took at least 10 minutes to get there, and we had to later report why we were behind schedule. Therefore, I always carry a cup and toilet paper with me to go to the toilet right behind the cockpit for convenience", a female Amazon employee complained.
According to: Bloomberg BusinessWeek, The Guardian