Hello friends. In life, it is not always possible to call a repairman to repair when the furniture in the house is damaged unexpectedly, so everyone needs to have some tools and tools for themselves. Owning these "toys" not only saves money "calling a mechanic" but also turns us into resourceful people – ready to help others.
The example is as simple as in the picture below: just cut a hole for the speaker wire and the sound system. If you call a mechanic, not many people want to come because the job is too small, and if you pay 300-500K for a worker to come and drill a hole, few people will agree. So only self-handling is the fastest!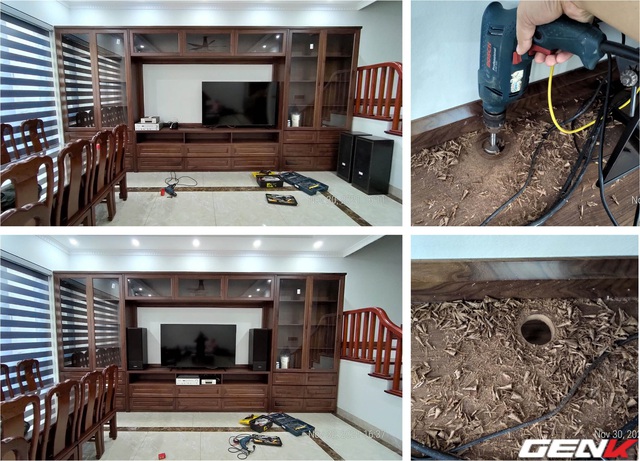 Everyone's needs are different: Highly skilled people will want a lot of tools, while less fussy people will only need a few simple things. Today we would like to suggest a few essential tools with the ability to meet most common repair situations in daily life:
1. Screwdrivers (or screwdrivers) and electric testers
These are definitely indispensable tools in any tool box. Nearly everything we use every day uses electricity and is connected and fixed with screws: blender, socket, fan… Hence, screwdrivers and testers. electricity will always be the thing most used, and the electric tester itself is a kind of flat screwdriver.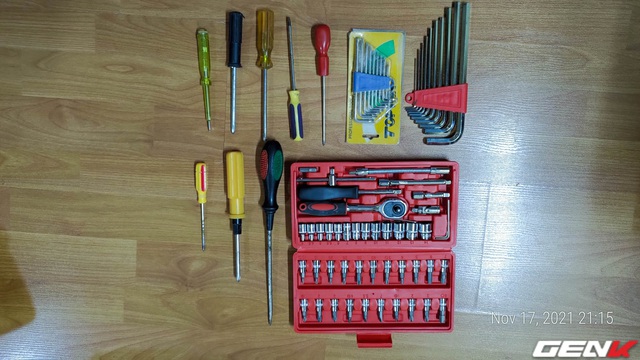 There is no universal standard for the type of screw used by device manufacturers, so screwdrivers are also very diverse: from cross heads (4 edges), flat heads (2 sides), hexagon heads, asterisks … even their shapes are "many and varied": Tiny screwdrivers are used to open electronic devices such as laptops, phones, eyeglasses; the type used for fans, sockets, ovens… must be bigger, or even have large screwdrivers used to repair cars, remove water pumps,…
2. Types of hammers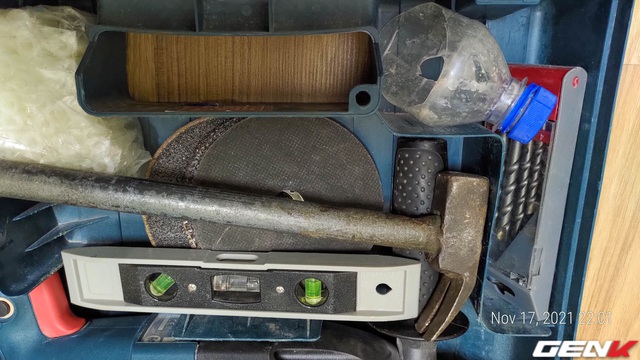 With the main use of hammering or knocking nails/screws, hammers are also an indispensable item of craftsmen or families. Like screwdrivers, we can see many types of hammers on the market, but for home use, hammers with a weight of less than 2 kg and a hand-sized size are the most common.
3. Types of pliers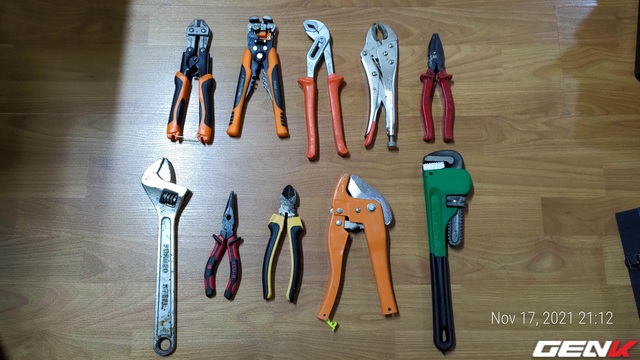 Right from the name (pliers in clamps) its effect is to help hold objects firmly. In fact, pliers have many uses such as stripping, twisting or cutting electrical wires and steel wires. Some common and popular types of pliers that almost every home should have are: electric flat nose pliers, cutting pliers, pointed pliers. Besides, there are a number of other types of pliers with separate functions such as network pliers, dead pliers, water pliers…
4. Hand drill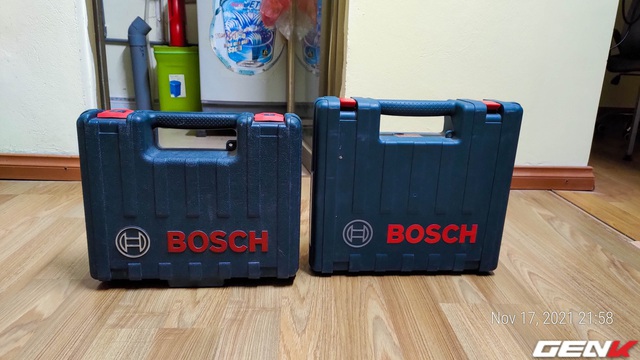 Whether battery-powered or electric, a hand drill is still a device worth owning. If you want to fix the cabinet door, install a hanger or hang a picture, hang a clock, you all need a drill. Drills are usually sold with all kinds of drill bits such as wall drills, iron drills, wood drills, screws, etc., so you just need to buy one set and it's quite complete.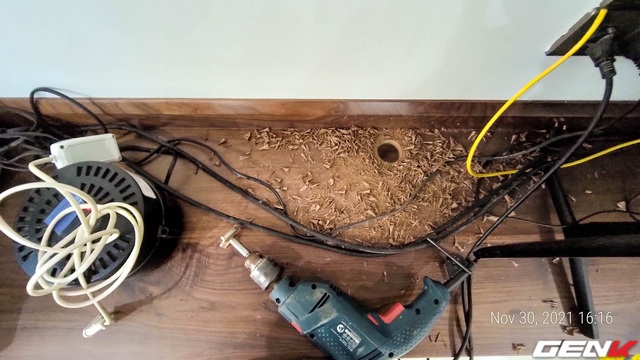 5. Types of screws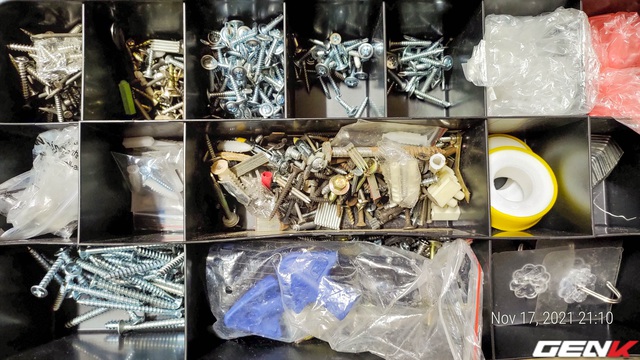 As I said in the screwdriver section, because manufacturers do not have a consensus on the use of screws on their products, we need to equip ourselves with many different types of screws and bolts: bake screw (4 sides, cross), flat screw, plastic expansion screw, plaster expansion screw, wood screw,…
6. Tool box and screw case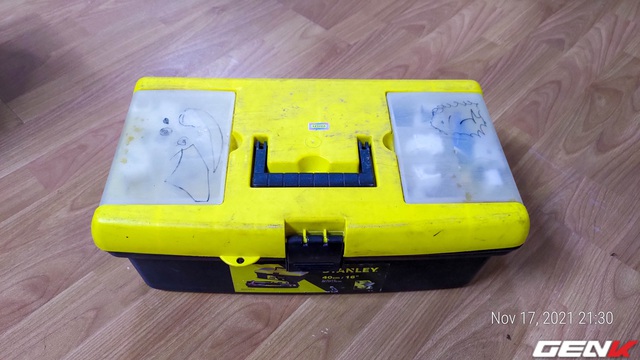 You should buy a box to hold all the above tools. When you have a tool box, moving, managing and preserving tools will become very quick and professional.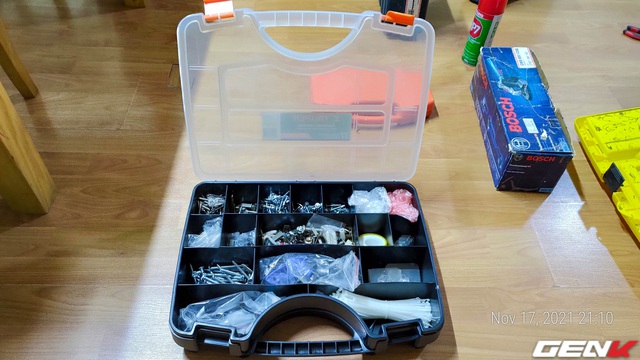 The screw case also helps us to store screws of all sizes and types without worrying about being dropped or lost. Since most of the screw heads are sharp, it is very dangerous if they are rolled or scattered on the floor or the ground. Mildly, these screws can puncture the tire, worse than puncture the leg, causing injury and infection.
summary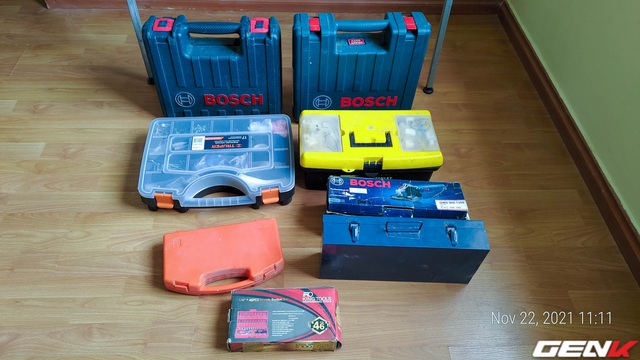 These are just the most basic tools that everyone should have in the house. Owning them is not difficult – just money can buy it, but how to use it effectively, how to apply it to fix damage on objects and everyday situations, we need Must learn and practice to master.
Having fun!

https://genk.vn/nhung-do-nghe-cuu-nguy-ma-ai-cung-can-co-trong-nha-giup-tiet-kiem-ca-tan-tien-goi-tho-20211217162321047. chn
.