Shang-Chi & the Legend of the Ten Rings has blown a new breath into the Marvel cinematic universe with new film colors, inspired by the East, especially China. The action scenes of this film are also really different from the rest and somewhat make the audience in Vietnam immediately think of the swordplay works that have been associated with the childhood of many generations. generation.
However, it must be said again and again, Shang-Chi & the Legend of the Ten Rings is still a Hollywood blockbuster, located in a cult cinematic universe like the MCU. So, somewhere throughout the content of this movie, we can still come across a little more American action, relying on a little more muscle strength. In particular, the most prominent is probably the battle scene between Shang-Chi and the assassin team of the Ten Rings led by Razor Fist on a bus in the first minutes of the film.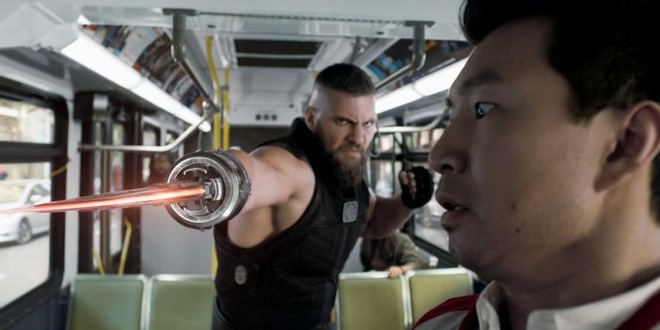 The bus battle scene between Shang-Chi and a group of assassins led by Razor Fist is the perfect blend of Marvel's usual filmmaking style with elements of Chinese martial arts.
Destin Daniel Cretton, director of Shang-Chi & the Legend of the Ten Rings even shared:If there's one moment that makes the audience realize: "Ah, this is a Marvel work", it is when the blade suddenly grows out of Razor Fist's hand and swings straight at Shang-Chi. If the entire battle on the bus is divided into 3 segments, this is the opening detail, and also the scene that hits the audience's emotions the most.".
So how complicated is the process of implementing this segment? What techniques and techniques did the production team have to apply? What does it mean in building personality, the relationship between the two main characters Shang-Chi and Katy and how does it affect the overall script of the film. We invite you to listen to the analysis and sharing of the director Cretton himself, who spent a lot of brainpower to turn that action segment into the perfect blend of Eastern martial arts with the cinematic character of the film. MCU.
[Vietsub] Director Destin Daniel Cretton analyzes and shares the process of making the bus battle scene between Shang-Chi and the Ten Rings assassins, one of the most Marvelous scenes in an inspired work. from martial arts and Chinese culture.
According to Vanity Fair
.