The smartphone market's Q3 2021 performance is at a premium, showing sales growth of 6% since Q2 2021 and a 6% drop from Q3 last year. This was revealed in a recent report by Counterpoint Research. This report also shows a big improvement in Nokia's sales.
During the third quarter of 2021, Nokia shipped nearly 3 million smartphones. This figure shows a growth rate of 12% compared to the second quarter of 2021. When compared to Q3 2020, Nokia posted an impressive 37% growth in sales.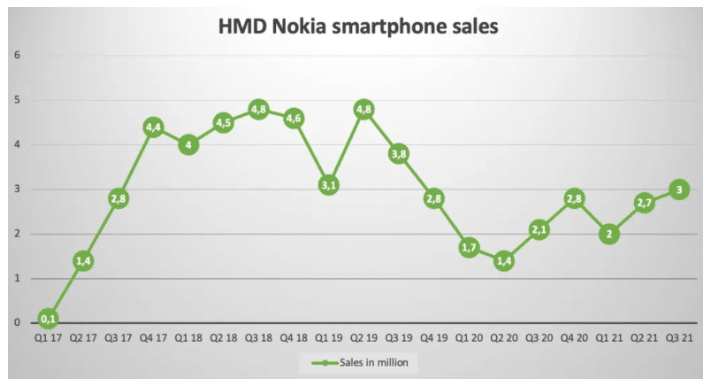 Nokia's strong growth trend in emerging markets is a result of the company's growing popularity in the Middle East, Asia and North American markets, where LG's smartphones have recently ceased to exist. .
Statistics from Counterpoint Research add that, as an individual brand, Samsung is holding the top position in the ranking of the world's largest manufacturers with 20% market share, followed by Apple with 14% market share. share, Xiaomi with 13% market share. With 25% market share, BBK Electronics ranks first with all its brands (OPPO, Vivo, OnePlus, Realme).
In terms of the global smartphone manufacturers rankings, Nokia Mobile comes in at a modest 14th place.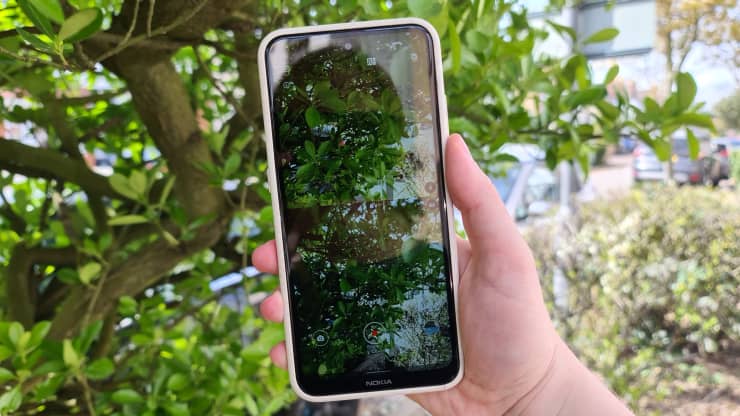 In the feature phone category, Nokia Mobile maintained its runner-up position as the largest supplier, with 10 million units shipped in the third quarter of 2021. When combined with the number of smartphones sold, totaling 13 million, Nokia Mobile comes in at 11th place in the list of phone vendors in the world. However, compared to the previous quarter, the company fell two places.
It seems that HMD has a lot of work to do to bring its Nokia phones back to the global smartphone race. HMD Global announced the "revival" of this brand at the end of 2016 and this brand can compete with major competitors in the near future. After 5 years, Nokia still has not been able to find its glory.
.