In 2018, Indonesian media buzzed with the eerie news of a woman who was declared missing almost 2 years ago after being swept away by huge waves. Amazingly, this woman is still alive and has been discovered lying unconscious on a beach. Worth mentioning, the clothes on this woman are identical to the clothes she wore on the day of her disappearance.
According to Odditycentral, on On January 8, 2017, Mrs. Nining Sunarsih, 52 years old, was swimming at Cipetus beach, West Java (Indonesia) when strong waves washed away.
At the time, witnesses said they heard the woman screaming and waving for help, but no one was able to rescue her in time. Subsequent search and rescue operations did not find any sign of her.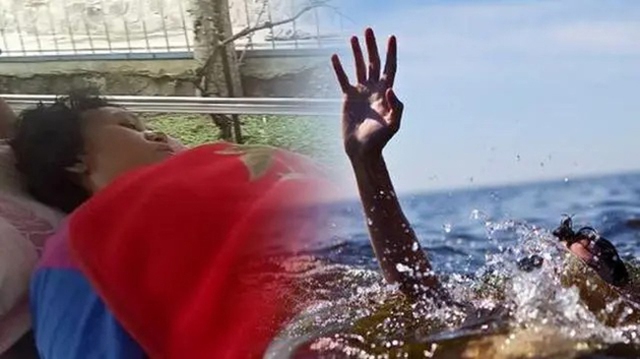 Until a week after the tragic disappearance, a body was discovered in the area. They asked Nining's family to come in for identification. Although the body was badly disfigured, Nining's relatives still believed that it was not her because they could not find a distinctive birthmark on her abdomen. In addition, the fingernails of the body also look very different.
Authorities then ordered a DNA test on the body found to confirm it was the missing woman. They compared the body's DNA with that of Nining's son and found they didn't match.
However, with search operations yielding no results and the chances of Nining Sunarsih still alive are very low. As a result, authorities stopped searching and declared her dead.
The woman's family never accepted this and believed that Nining was still alive. In the end, their faith was rewarded with a miracle.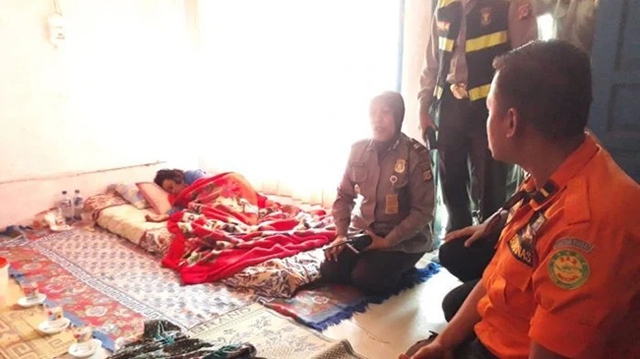 However, at the beginning of July 2018, Nining's uncle informed the family of a dream about seeing Nining at a beach in Palabuhanratu, near where she had an accident. At first, the uncle didn't pay much attention to the dream, but after having the same dream many times, he told his family and decided to go look for their long-lost relative.
Nining's family began searching for a day but could not find any trace. However, they continued to search throughout the night and the next morning, around 4 a.m., they found Nining unconscious, covered in sand. Strange in that, Mrs Nining wears the same clothes as when she went missing, including a yellow floral dress and black pants.
The mysterious and dubious details of this strange story remain unsolved after 4 years. However, Nining's family doesn't seem to care. To them, her reappearance after such a long time "was a miracle from God Almighty". Above all, the most important thing is that Nining is still alive.
Refer Odditycentral

https://genk.vn/bi-an-nguoi-tro-ve-sau-18-thang-bi-song-cuon-mat-tich-van-mac-nguyen-bo-quan-ao-nhu-luc- gap-nan-2022030517350085.chn