The second episode of the Moon Knight series introduced a completely new character, or rather a personality, of Steven Grant, with an elegant white suit and hood that only revealed bright eyes like Moonlight. Although this shape makes many people think of Deadpool, this is actually Mr. Knight, the character only appeared in the original about 10 years ago.
So Mr. Who is the Knight and how does he possess superpowers? And what role will this personality play in the remaining episodes of Moon Knight?
History of Mr. Knight – Moon Knight's polite, courteous and intelligent personality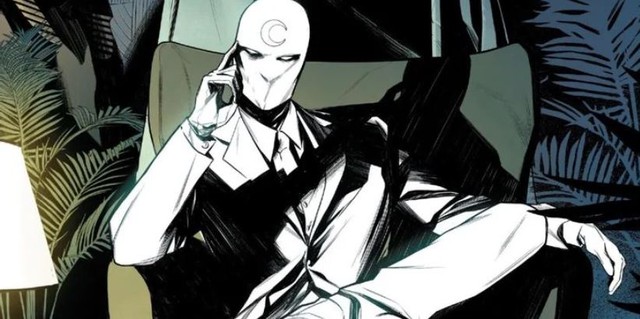 In 2011, writer Warren Ellis and artist Michael Lark decided to design a new outfit for Marc Spector in an office style. Their purpose is to help this guy work more discreetly, less noticeable than Moon Knight's familiar cape and hood.
However, in 2014, when Marvel decided to "reform" the character Moon Knight, the other business suit suddenly became an independent personality called Mr. Knight. If Marc Spector possesses extraordinary fighting ability, likes to climb, jump over rooftops, and has a tendency to violence, then Mr. Knight is somewhat more polite and polite.
This personality often operates openly, freely interacting with others, including major authorities. That's why he is allowed to freely go in and out of crime scenes and help people in danger thanks to his deductive thinking and ability to solve crimes.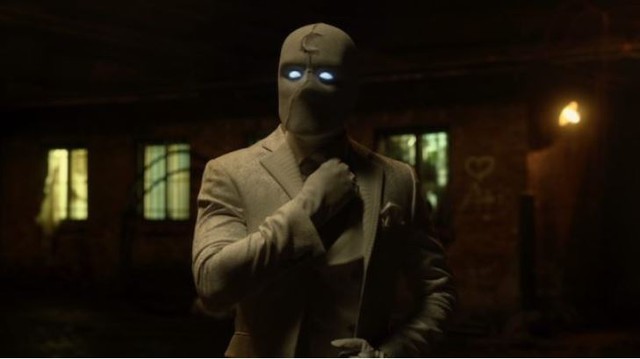 Moon Knight is often referred to as Marvel's Batman. So imagine this: Marc Spector is the strong, muscular, somewhat dark side of Bruce Wayne, and Mr. Knight is more like the intellectual, detective aspect.
In the latest Moon Knight series, written by Jed Mackay and Alessandro Cappuccio, Mr. Knight also participated in the Midnight Mission as High Priest of the moon god Khonshu, regularly meeting and helping those in need of the Moon Knight's help. Although skillful in communication, sharp in reasoning, but when necessary, Mr. Knight can also talk with fists effectively.
The super power of Mr. Knight – Moon Knight is a bit more "crazy"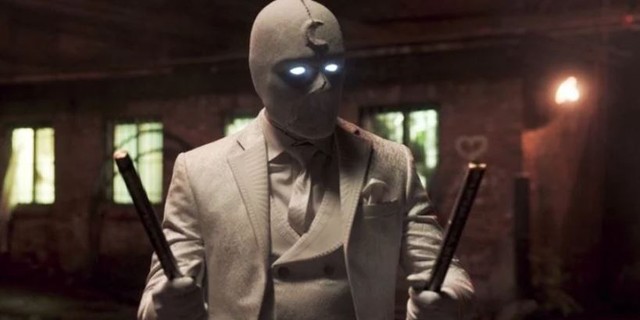 Mr. Knight possesses many of the same abilities as Moon Knight, but at a lower level. In the latest episode, this guy can easily "tear" the front bumper of a car with his bare hands, or punch a jackal that Arthur Harrow summons. Apparently the strength and endurance of Mr. Knights are all "buffed" by the moon god Khonshu quite a lot, although still not comparable to the Moon Knight. Besides, Mr. Knight also uses a pair of batons, which can be transformed into a nunchaku, to make weapons like in the original.
The new outfit and superpower of Mr. Knight also seems to help Steve Grant become more confident, more courageous than usual. From a shy, lowly guy who often fails in life, now he is even ready to roll up his sleeves to confront Arthur's jackal 1-1. This detail is an exquisite easter egg related to one of Mr. Knight in the story chapter Moon Knight #5 (2014), when he was alone in an apartment building full of criminals and thugs.
Why did Steven become Mr. Knight and not Marc Spector/Moon Knight?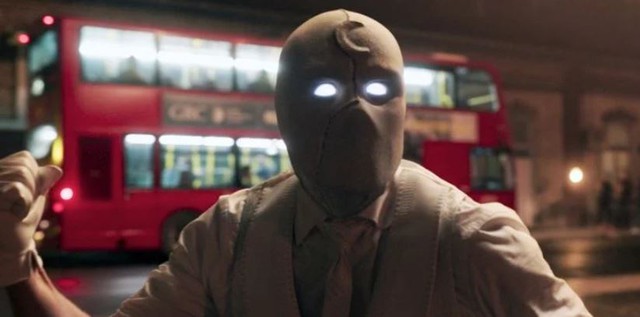 In the original, Steven, Moon Knight and Mr. Knight is another personality of Marc. However, the MCU exploits in a slightly different direction and gives the audience access to the first Steven Grant personality. Meanwhile, Marc remains active as an avatar of Khonshu on Earth and hides this fact from Steven. It was not until the end of episode 1 and the beginning of episode 2 that Marc decided to interact with his other personality to overcome dangerous situations together, and also help Steven understand about Khonshu's existence.
In the second episode, when fleeing from Arthur Harrow's lair, Steven did something that he had never done before: Actively begged Khonshu to grant him superpowers, before ceding control. body control for Marc. However, since he had never seen Moon Knight's outfit with his own eyes, Steven imagined an elegant business suit with a white hat covering his face like a typical superhero. And so, he reluctantly became Mr. Knight, while maintaining the sense and mindset of Steven Grant.
In other words, the MCU has merged 2 personalities in the comic books of Marc Spector, Steven Grant and Mr. Knight, as one, because after all, these two characters have relatively similar roles, and both help Marc operate more openly when he is not Moon Knight. In short, with the TV version, we only need to understand in a simple way as follows: Marc Spector is Moon Knight, and Steven Grant is Mr. Knight.
According to ScreenRant

https://genk.vn/ly-giai-nhan-cach-moi-cua-moon-knight-vang-trang-tren-tran-pha-an-cuc-dinh-bao-cong-cua-marvel-la- day-20220409173832909.chn