On November 24, the Turkish lira currency fell 15% in a day, hitting a record low and causing widespread effects on the economy after President Tayyip Erdogan continued to defend the cuts. interest rates have been strong lately, despite widespread criticism and calls for a policy reversal.
The lira has lost 43% of its value this year and more than 22% since the beginning of last week alone.
This has resulted in a wide range of local currency-denominated goods being heavily discounted against prices elsewhere, leaving retailers struggling to keep up with price adjustments amid market turmoil. chaos.
Prominent among them are high-end electronic devices such as iPhone. Apple's Turkey website has had to stop selling most products, displaying the message "Currently Not Available". Because the domestic price of this manufacturer's phones and computers is 10% lower than the price in the US, after the sudden depreciation of the lira. Before that, people also lined up in front of Apple Stores to shop.
A sales representative at an Apple store in Istanbul said people are thinking of electronics as an investment.
"It's pretty bizarre for the economy, but people are seeing it as a valuable commodity and flocking to the stores. They know they'll be able to sell it again a year later for more than what's going on. they paid", This person said with a request to remain anonymous.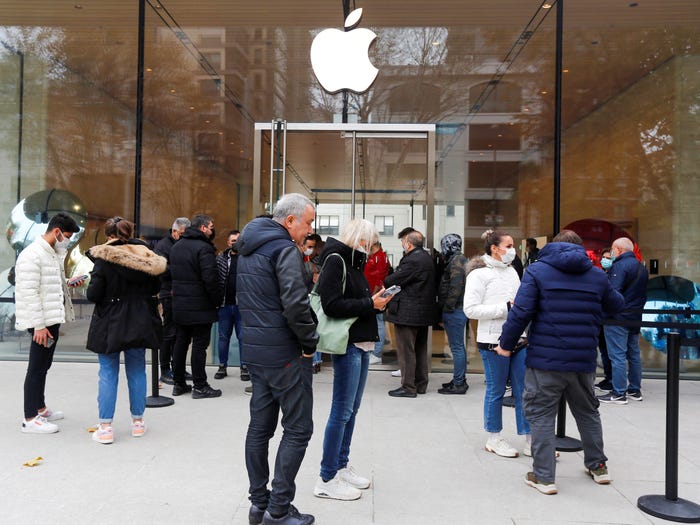 People wait in line to enter the Apple Store in Istanbul, Turkey on Wednesday, November 24, 2021.
An official with a Turkish e-commerce company said customers are flocking to imported luxury brands, mainly electronics and cosmetics.
The lira's collapse coincided with Black Friday, a time of sales surge and the start of New Year's discounts, raising concerns that some consumer goods will be unavailable or face high prices. sharp price increase.
"Most of the platforms ask the big sellers to keep the price steady and not increase, at least during the down week. Because both sellers and the market need each other." an official of the Istanbul-based e-commerce platform told Reuters.
Caner, a graphic designer in Istanbul, says: "It's the worst time to spend money, but there's never been a better time. Prices may be expensive now, but they're cheaper than they'll be next week."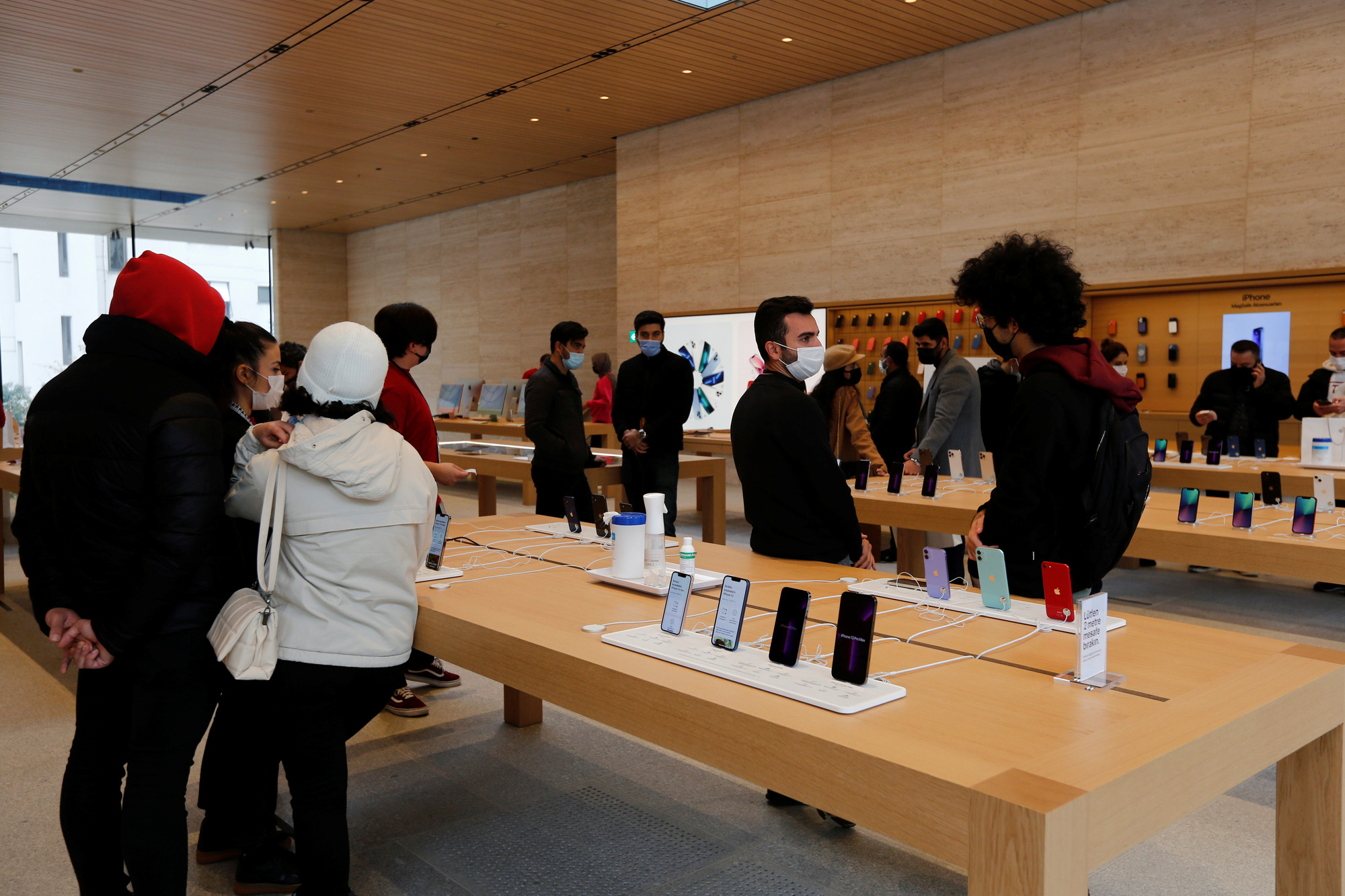 Crowds shop at an Apple store in Istanbul, Turkey November 24, 2021.
Meanwhile, in general, other shops in Istanbul are currently very dismal.
"We are waiting for the unexpected. We don't know what to do?" Sami, a fishmonger said. "We live in a rented house, it also costs gas, electricity and water. I don't know how to solve it."
Ercument Tepe, a hairdresser, said he had turned off the shop lights but still had to pay 800 lira ($63) for electricity. "I even closed the shop at night and didn't have a single customer during the day, but the bill was 800 lira. Can't help but go crazy." I said.
Refer BI
.