Recently, Bkav CEO Nguyen Tu Quang has confirmed the official launch date of Bphone A series. Specifically, the event to introduce Bphone A series products will be held on Sunday, December 19. Bphone A series will include three versions: Bphone A40, A50 and A60 with the main difference coming from memory capacity.
At the launch event of the new Bphone, Mr. Nguyen Tu Quang also revealed that there will be a very special guest, which is Meritorious Artist Xuan Bac. At present, it is not clear what role Meritorious Artist Xuan Bac will play in the launch of Bphone A series, but we can expect a somewhat "funny" event because before that, most product launch ceremonies Bkav's products are quite serious and more technical. The presence of Meritorious Artist Xuan Bac will also partly attract many viewers to the launch of the new Bphone.
About the new A-series Bphone trio, Bkav CEO Nguyen Tu Quang also revealed a few hardware specifications of the product, including the MediaTek Helio G85 chipset, a chip that MediaTek is oriented to the gaming segment (with the prefix G. ), 4GB RAM, 64GB storage memory (capacity depends on version), 6.7-inch Full HD + screen and has a "mole" design, the main camera cluster includes 3 lenses… Details about The configuration of Bphone A series was also revealed by us earlier in this article.
Bkav said that with Bphone series A, the company uses the ODM method, which means hiring another partner to design and process to reduce product costs. This is also the reason that Bphone A40 will cost only from 4.5 million.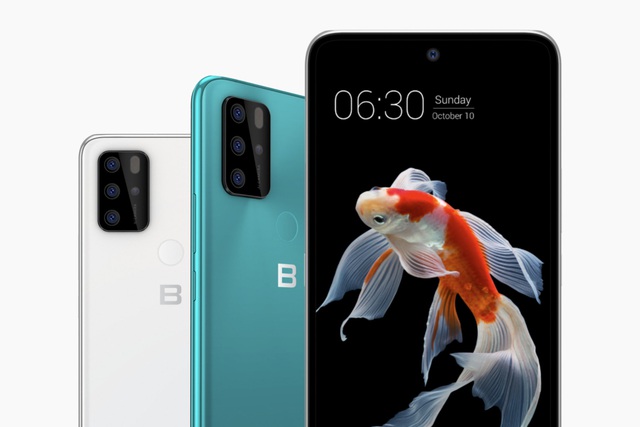 In addition, because of the ODM method, the online community has now found a smartphone with almost the same appearance and configuration as the A-series Bphone, which is the Micromax In Note 1, a smartphone from Indian brands cost from just over 3 million.
The launch event of Bphone A series will be broadcast live on Bphone fanpage, VTV24 News Center, VPC; group meeting Bphone Fans Club; Official YouTube channels of Bphone and VTV24 as well as on fanpages of genuine distribution agents, including Hoang Ha, Viet Mobile, ClickBuy, Bach Long Mobile, 360 World and Dai Doan Gia.
.