Elon Musk and Jack Dorsey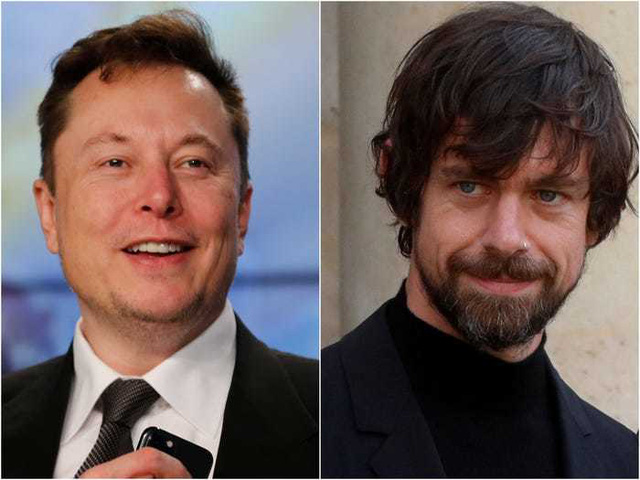 Elon Musk (left) and Jack Dorsey
It is not clear how Tesla CEO Elon Musk and former Twitter CEO Jack Dorsey met in real life, but online, they are truly a "match". In 2016, Dorsey praised Musk as a "good role model" for how to use Twitter. More recently, Dorsey said in an interview that Musk is an interesting Twitter personality he follows. To this compliment, Musk also responded: "Thanks Jack, Twitter is great!".
In January 2020, Dorsey and Musk chatted via video chat in front of Twitter employees. Musk offers a few tips on how to upgrade the Twitter platform. In March 2020, when Dorsey faced pressure from the investment fund to dethrone the CEO, Musk voiced his support for his friend: "Just wanted to say that I support Jack as Twitter CEO. He has a good heart."
Jeff Bezos and Barry Diller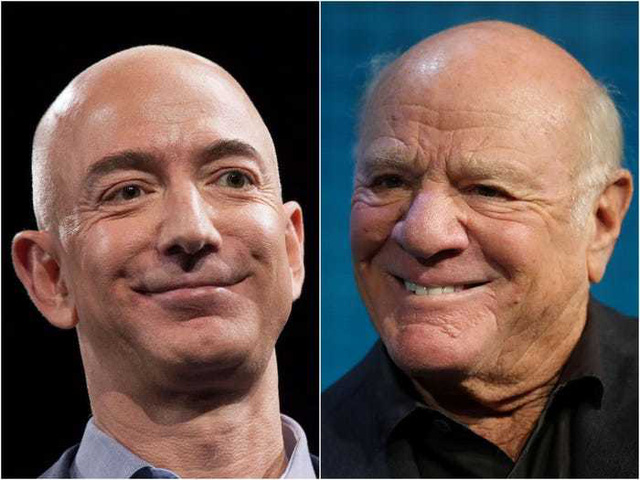 Jeff Bezos (left) and Barry Biller
Amazon founder Jeff Bezos and IAC empire chairman Barry Biller seem to have been friends for years. In January 2016, Diller predicted that Bezos "will hit" to become the richest person in the world. A few years later, as Bezos went through many changes in his personal life, he was seen back and forth with the Billers more often. The couple is said to have attended several parties hosted by Bezos and his girlfriend Lauren Sanchez. The two couples also toured Venice together.
Larry Ellison and Steve Jobs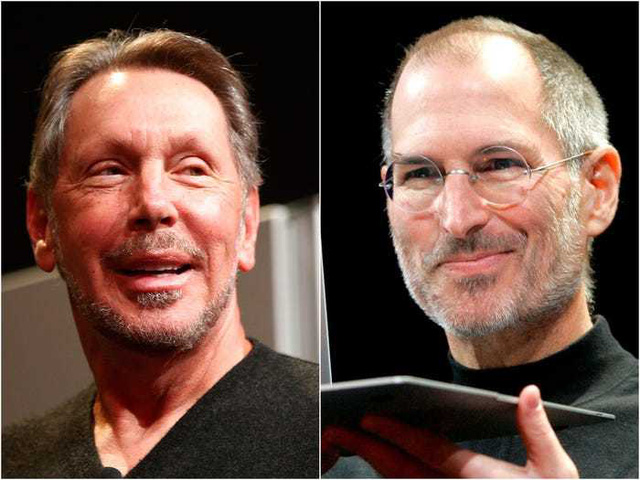 Larry Ellison and Steve Jobs
Oracle founder Larry Ellison and late Apple CEO Steve Jobs were friends for 25 years before Mr. Jobs died in 2011. The two were neighbors in Woodside, California and often went hiking together. During one of his climbs, Ellison helped Jobs figure out how to regain control of Apple after being fired. He even offered to buy Apple and bring his friend back to the CEO chair.
Mr. Ellison spent time with Jobs in the last days of his life, walking with him shorter distances due to his declining health. He also gave a speech at Jobs' funeral.
Elon Musk, Larry Page and Sergey Brin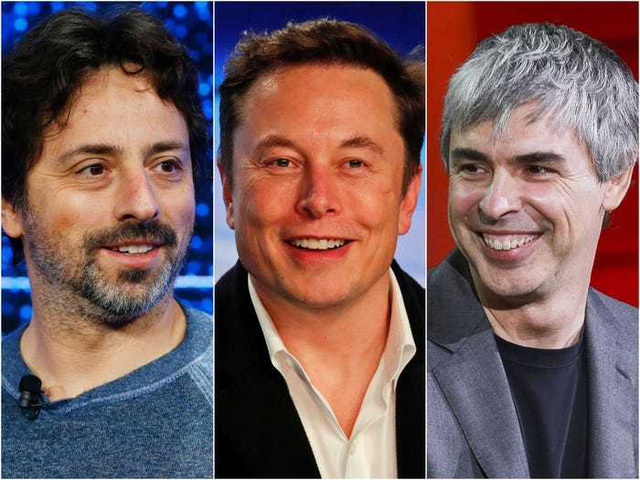 From left: Sergey Brin, Elon Musk and Larry Page
Elon Musk is also a longtime friend of the two Google founders. In the early days of Tesla, he took Brin and Page for a test drive. Unfortunately, a software flaw prevents the car from going more than 16km/h. Despite the "world's worst" test drive, Page and Brin still invested in Tesla.
Over the years, Musk and Page became close friends. Musk even slept over at Page's house, and Page once said he'd rather give Musk money than donate to charity.
The three are also said to have met in a Google apartment and searched for new ideas, sharing crazy stories with each other.
Larry Ellison and Marc Benioff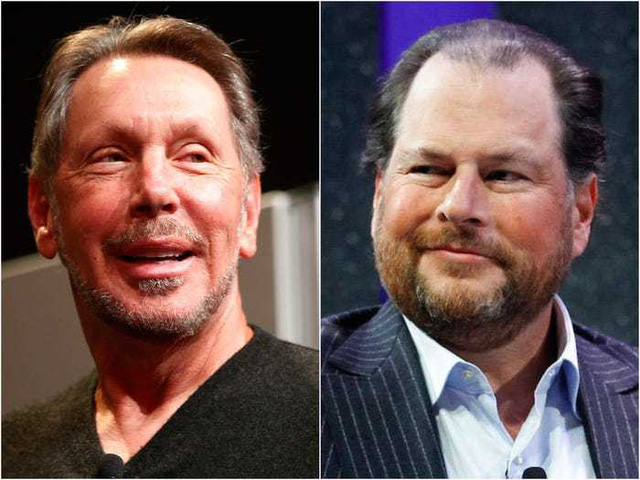 Larry Ellison and Marc Benioff
Ellison and Salesforce CEO Marc Benioff met when Benioff started working at Oracle. Right from the start, Benioff was a "star" and won the title of "rookie of the year". At the age of 26, he was the youngest Vice President of Oracle. He spent 13 years here and gradually became Ellison's effective hand.
Not only are they colleagues, they are also close friends when traveling together, relaxing on Ellison's yacht or going on a date. When Benioff started Salesforece, Ellison was an investor and poured $2 million.
Although there were times of conflict, culminating in when Benioff fired Ellison from the Salesforce Board, Benioff still referred to Ellison as a "consultant" and shared, he learned the most from Ellison.
Bill Gates and Warren Buffett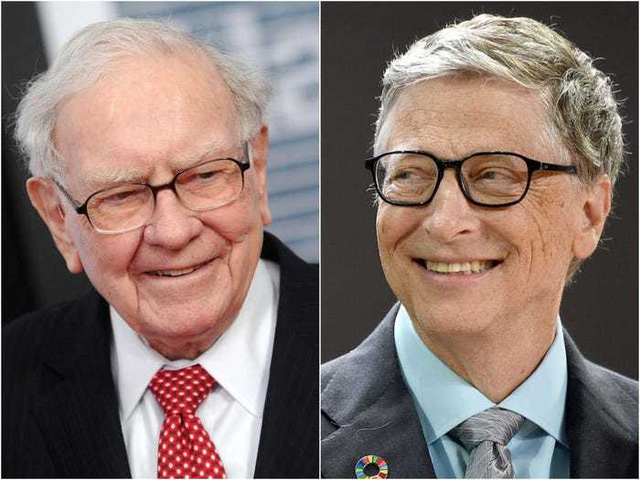 Warren Buffett (left) and Bill Gates
Berkshire Hathaway CEO Warren Buffett and Microsoft co-founder met in 1991 when Buffett was invited to Gates' mother's house. The two were not interested in this meeting, but eventually became friends. Not long after, Buffett lent Gates a business book that Gates still holds to this day.
The two do everything together, from playing table tennis to participating in Berkshire Hathaway's annual competition. Surprisingly, although Buffett holds a large stake in Apple, the billionaire has never invested in Microsoft.
Larry Ellison and Elon Musk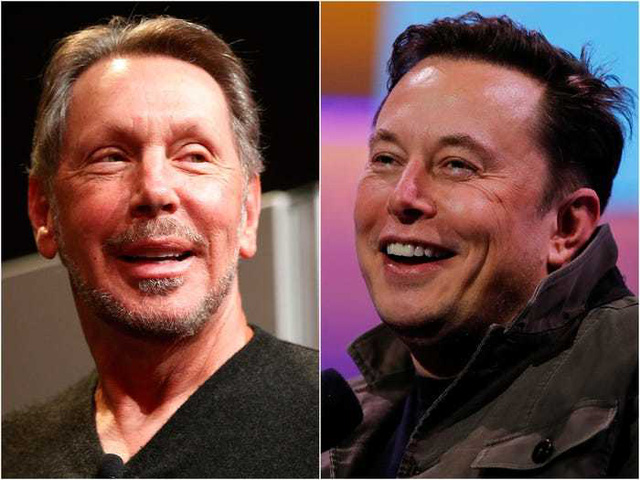 Larry Ellison (left) and Elon Musk
It seems that Ellison and Musk are the two most "sociable" leaders in Silicon Valley when playing with many other bosses. So it's no surprise that the two are also close friends. In 2018, when Ellison became a member of the Tesla Board of Directors, he mentioned his relationship with Musk.
It is easy to understand that Ellison and Musk are so close. Both have strong and outstanding personalities. Ellison owns an island in Hawaii, enjoys sailing, and is not afraid to speak ill of his opponents. Musk spends money on rare cars, experiences many love stories and is also extremely outspoken on Twitter. They also have a passion for a sustainable future. According to media, Ellison's property in Hawaii uses Tesla's solar panels.
Kevin Systrom and Jack Dorsey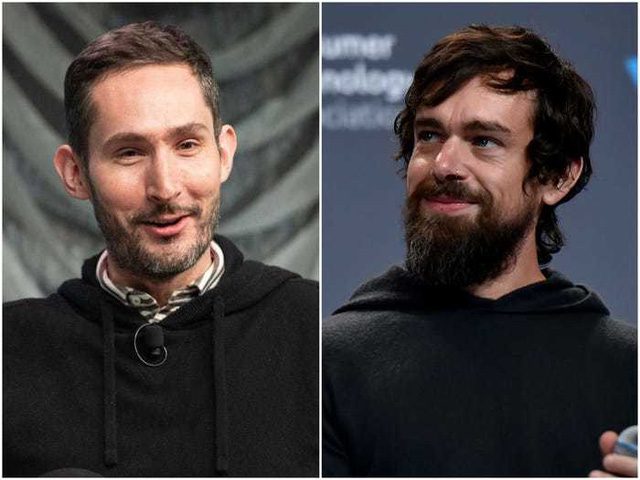 Kevin Systrom (left) and Jack Dorsey
The Instagram founder and Jack Dorsey used to be close friends, though it's unclear how they are now. The Instagram book reveals that the two met while working as Odeo employees, and both love photography and expensive coffee. When Systrom worked at Burbn – the predecessor of Instagram, Dorsey invested $ 25,000 and regularly posted Instagram photos on Twitter to help make the app more known. Dorsey also wanted to buy Instagram, but Systrom refused.
However, their relationship seemed to deteriorate in 2012 when Dorsey discovered through the press that Instagram had signed a sale agreement to Facebook, Twitter's biggest rival. Dorsey was hurt because Systrom didn't call him to discuss the deal, or negotiate with Twitter. Since April 9, 2012, Dorsey no longer posts Instagram photos. That was the morning Dorsey learned that Facebook was buying Instagram.
.