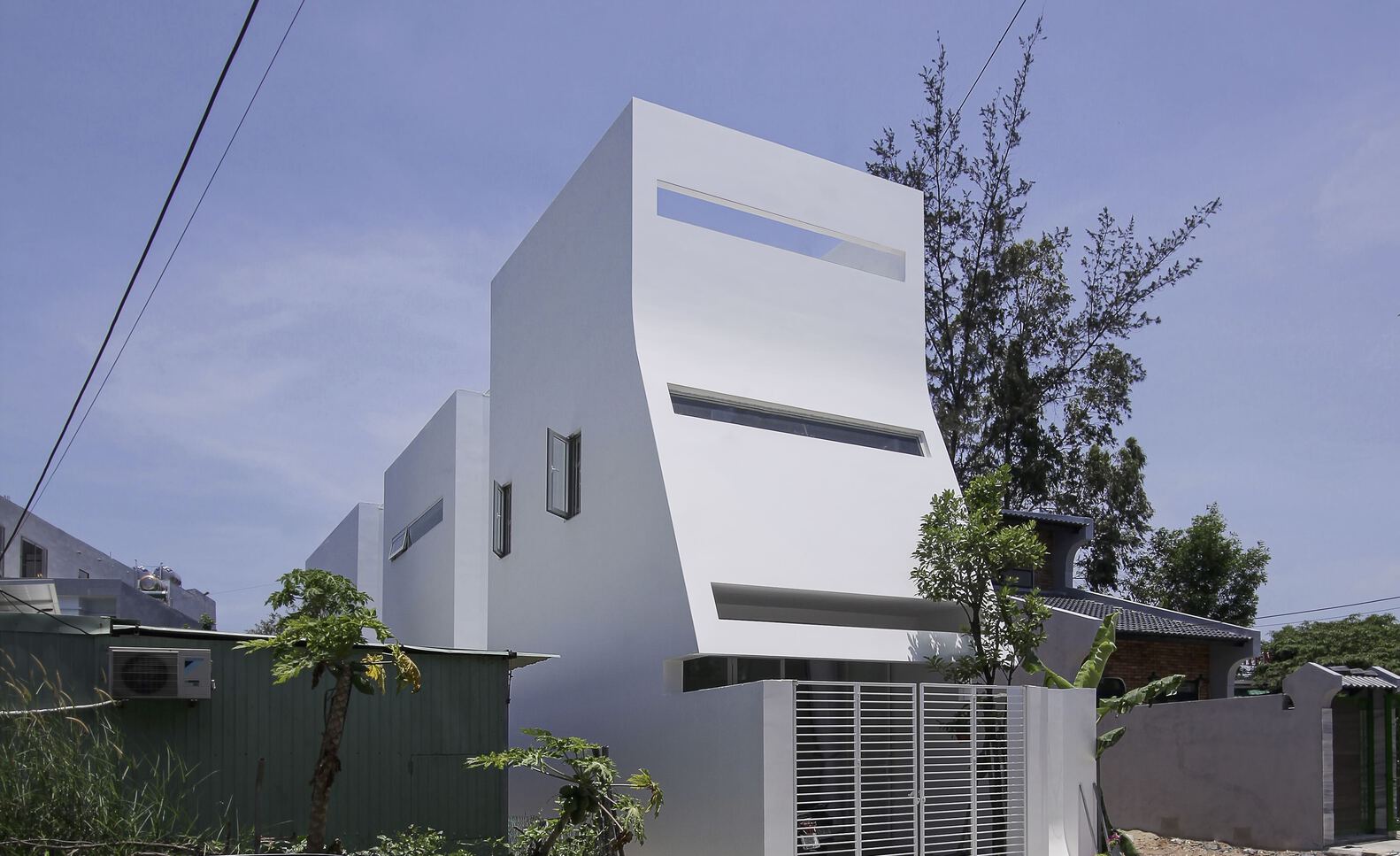 The house has a length of 25 m, a width of 4.5 m, with the front facing directly to the west of Da Nang city. The project was designed by NAW Studio, an architectural office based in Da Nang.
The group of architects shared that when entering the house, the first thing that homeowners can feel is a flow, the movement of air is perfectly convection inside the living space.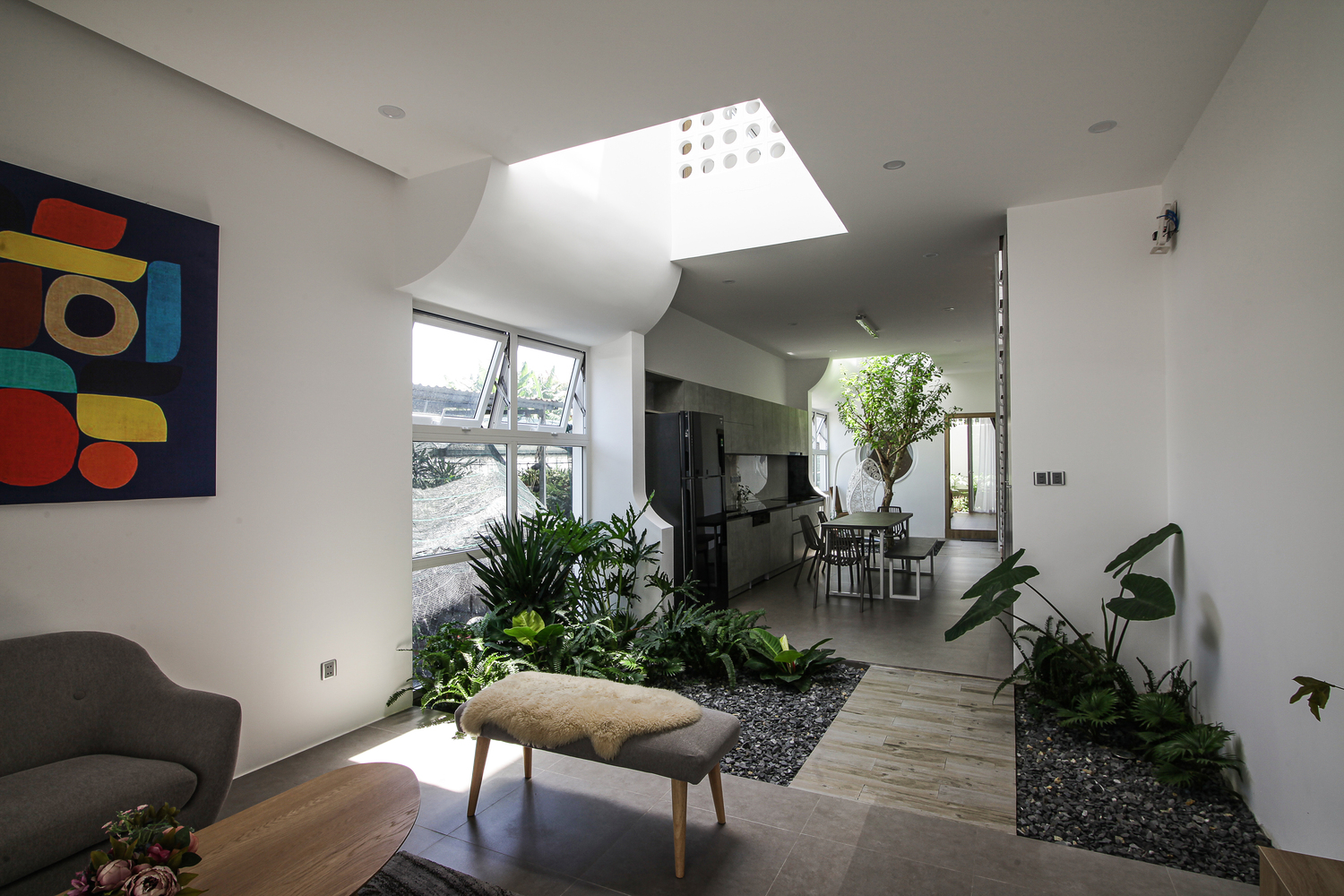 In addition to the flow of air, there is also the flow of light, the shade of sunlight pouring on every soft curve in every corner of the house, creating a feeling of coolness in summer, gentle warmth in winter.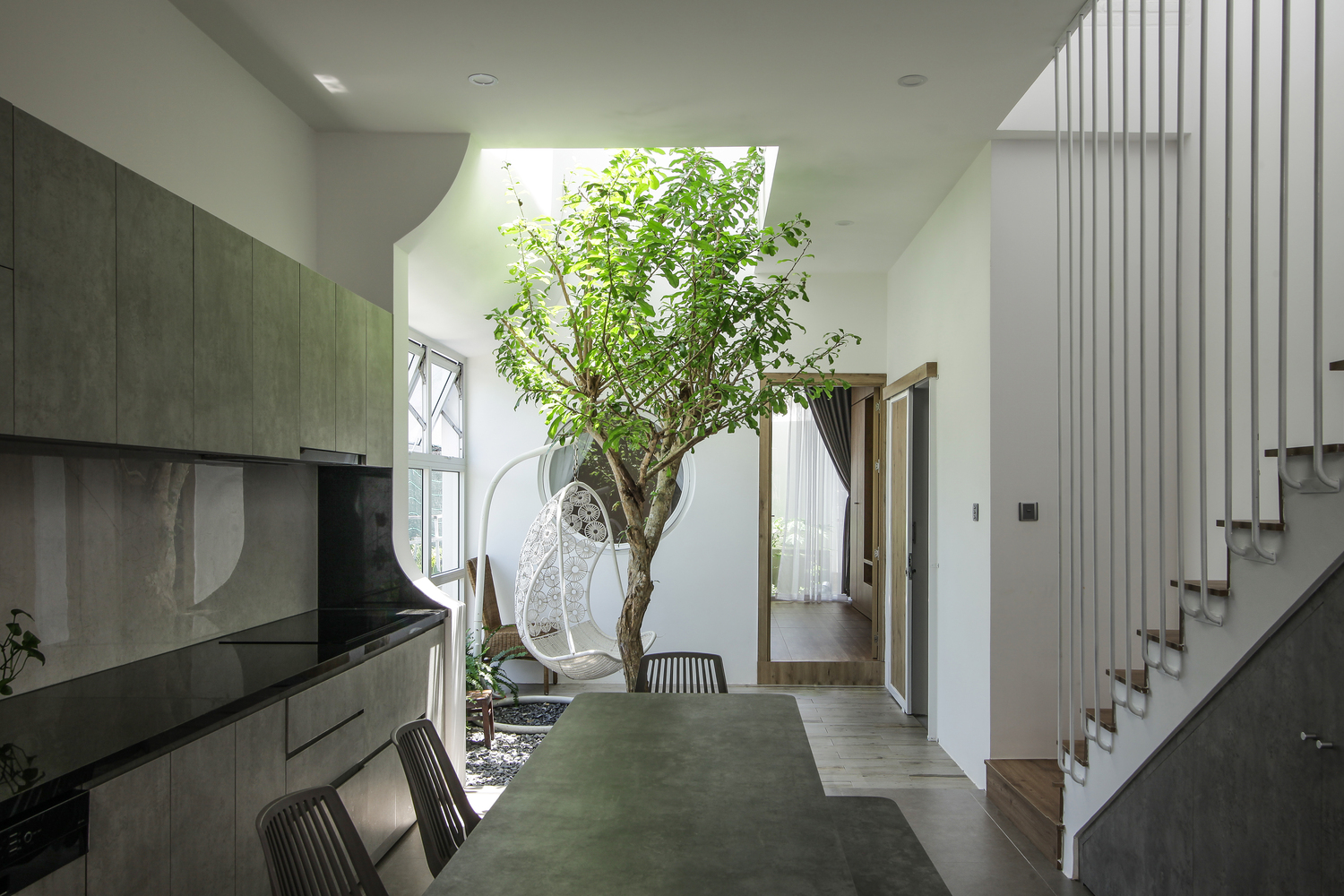 Sharing about the structure when building the project, the group of architects set up the structure of the house into three stretches that are carefully shielded to minimize the influence of the harsh sun that the west-facing house has to bear.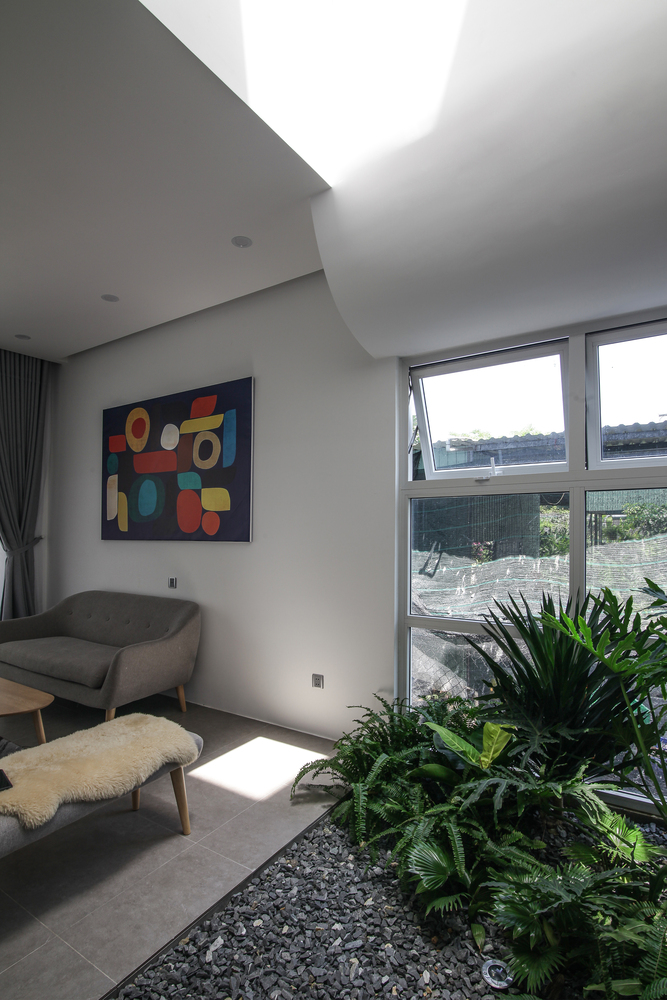 The facade is minimally designed with a curved surface running straight from the highest position down to near the gate, creating a "flow" right on the facade of the house.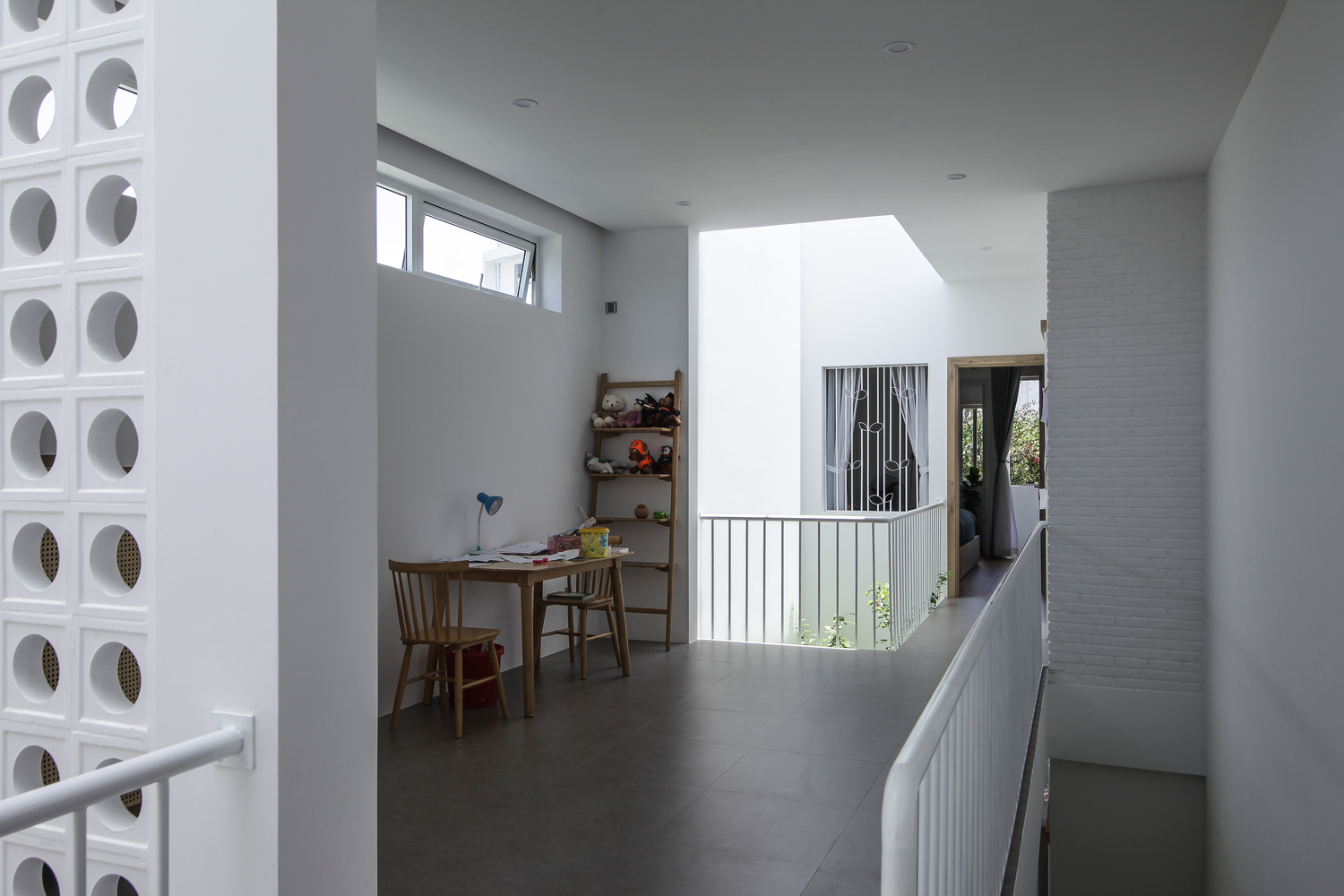 The curves will continue to be repeated several times in the transitions between the three basic blocks. Although they are three separate blocks, there are still connections, forming a seamless, sturdy and strong whole.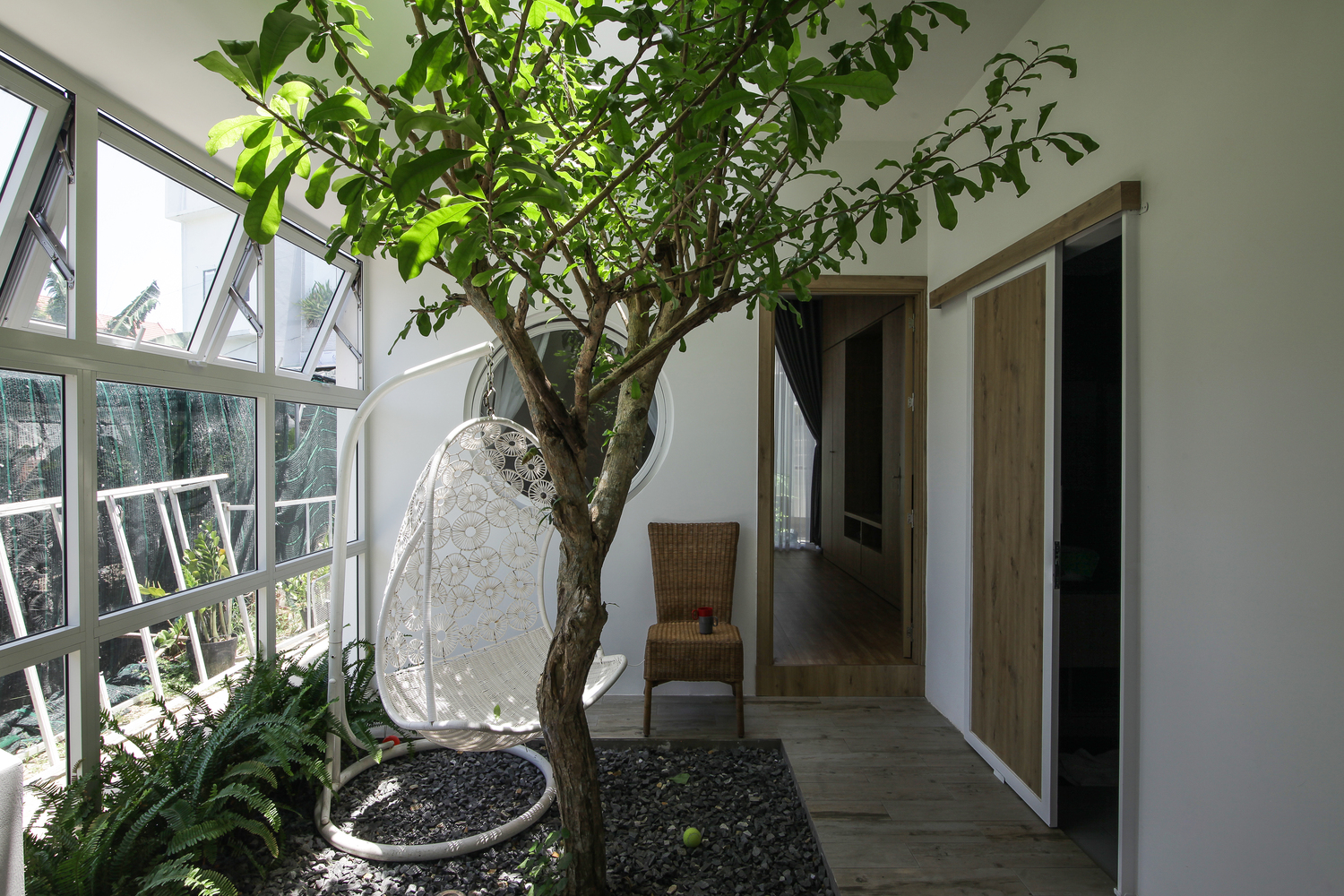 Inside the living space, the house is a convergence of three small gardens. Mini gardens are a green highlight throughout the house.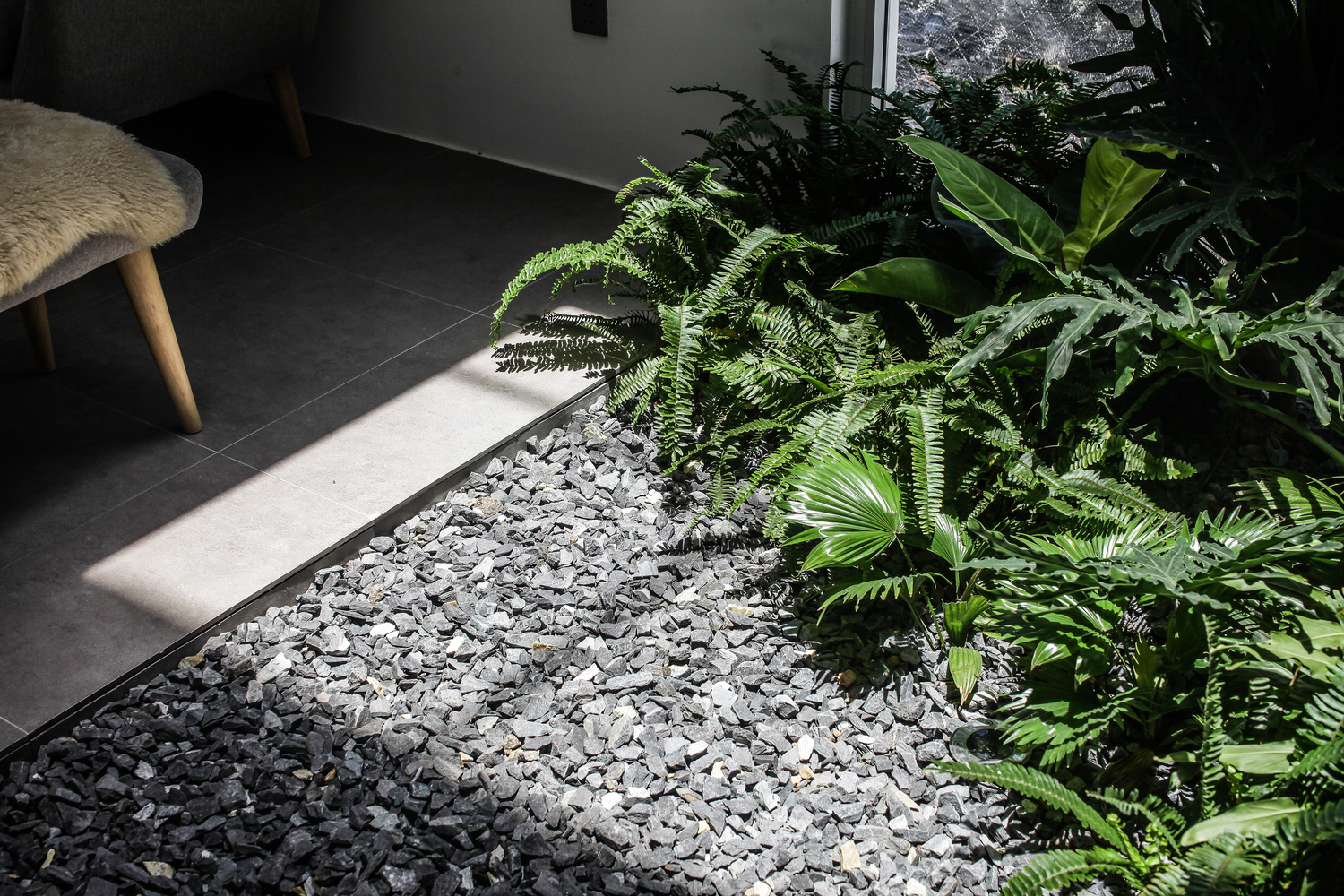 In each garden, the architects set up skylights and ventilation ducts to bring air convection flows to the house, helping it to self-regulate optimally.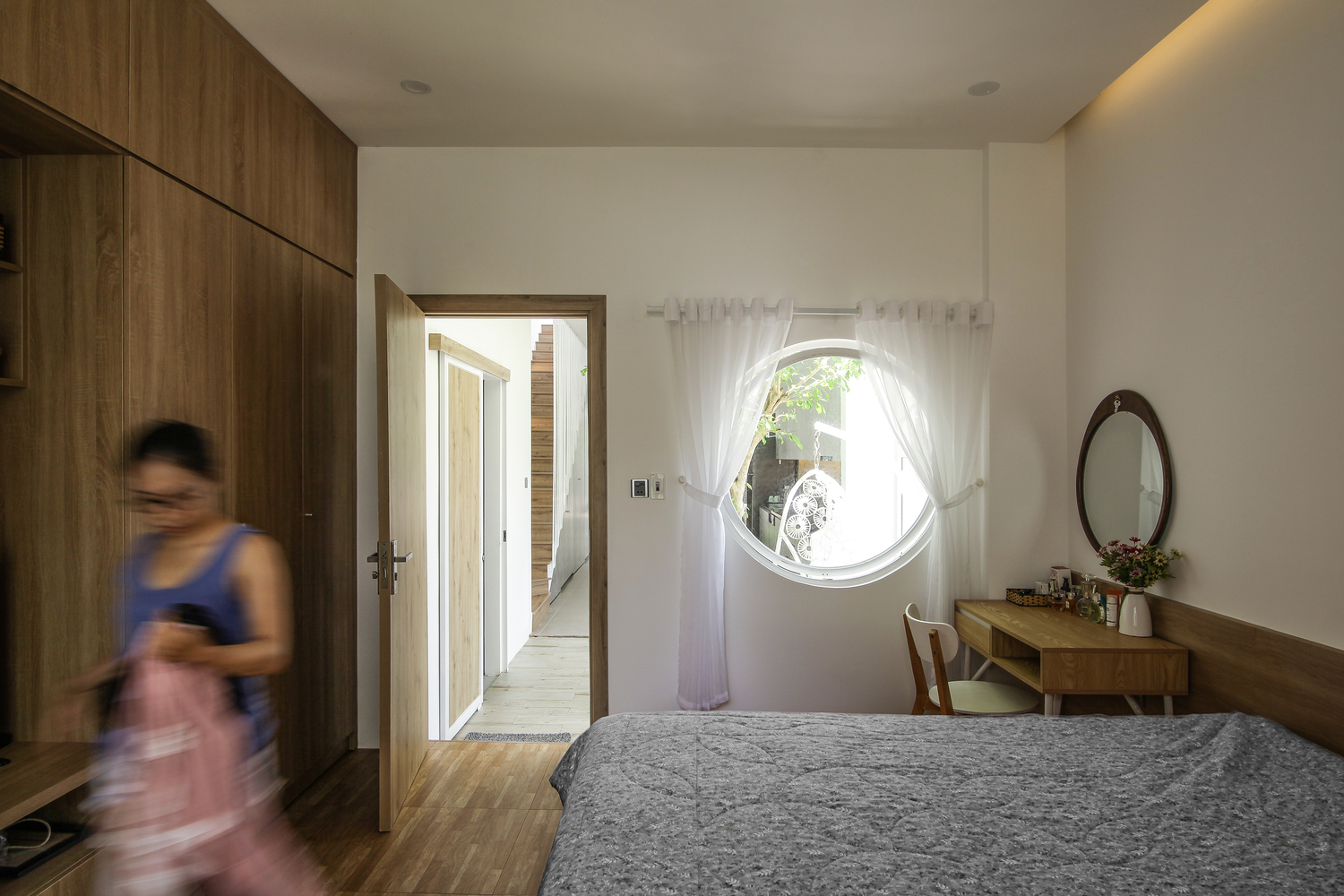 A corner of the bedroom space, making the most of natural light through the large window with white chiffon curtains.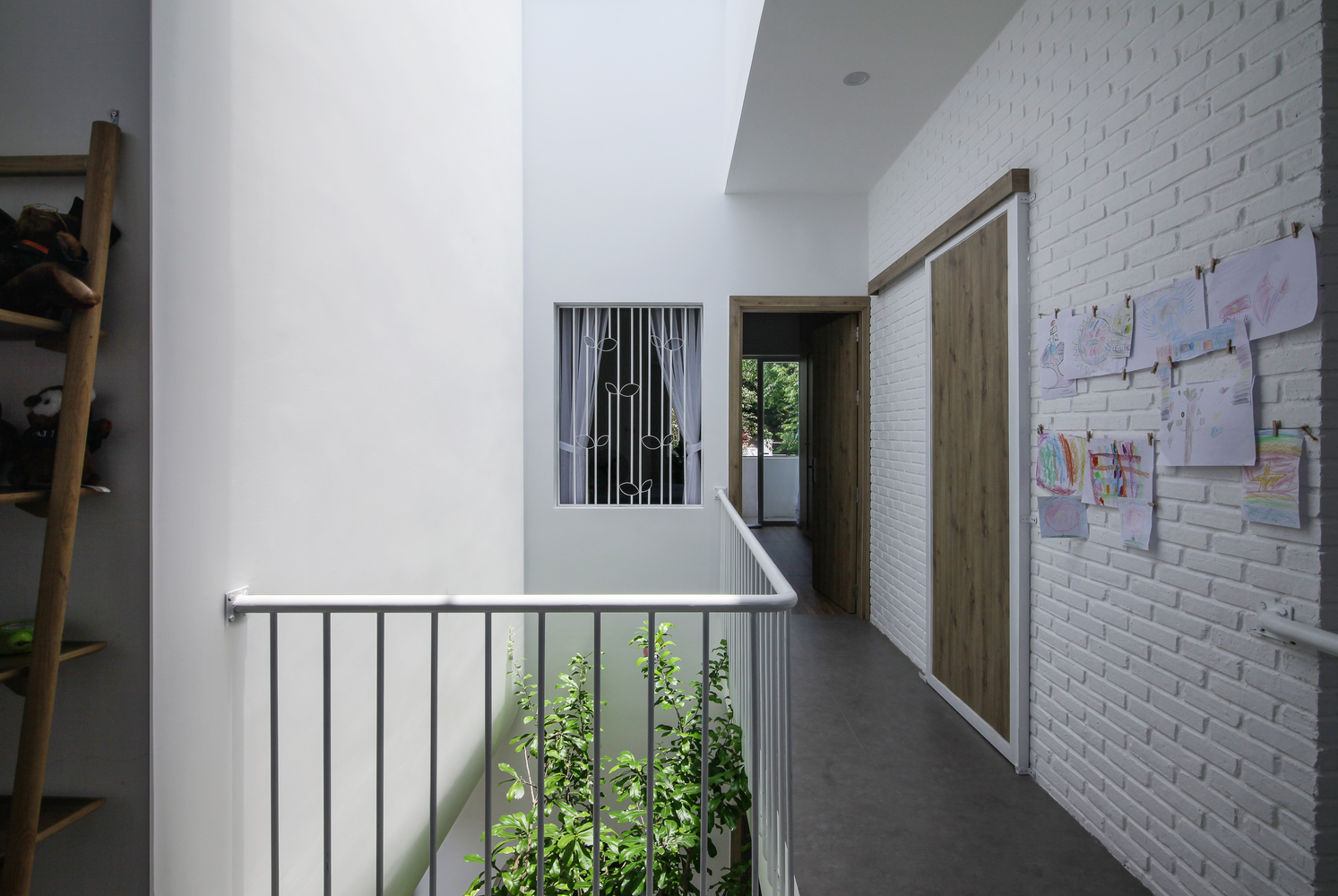 The house meets all the basic requirements of the owner, from a lush garden to the vitality that fills the space. The people and the building itself both express their own flows in the common development over the years.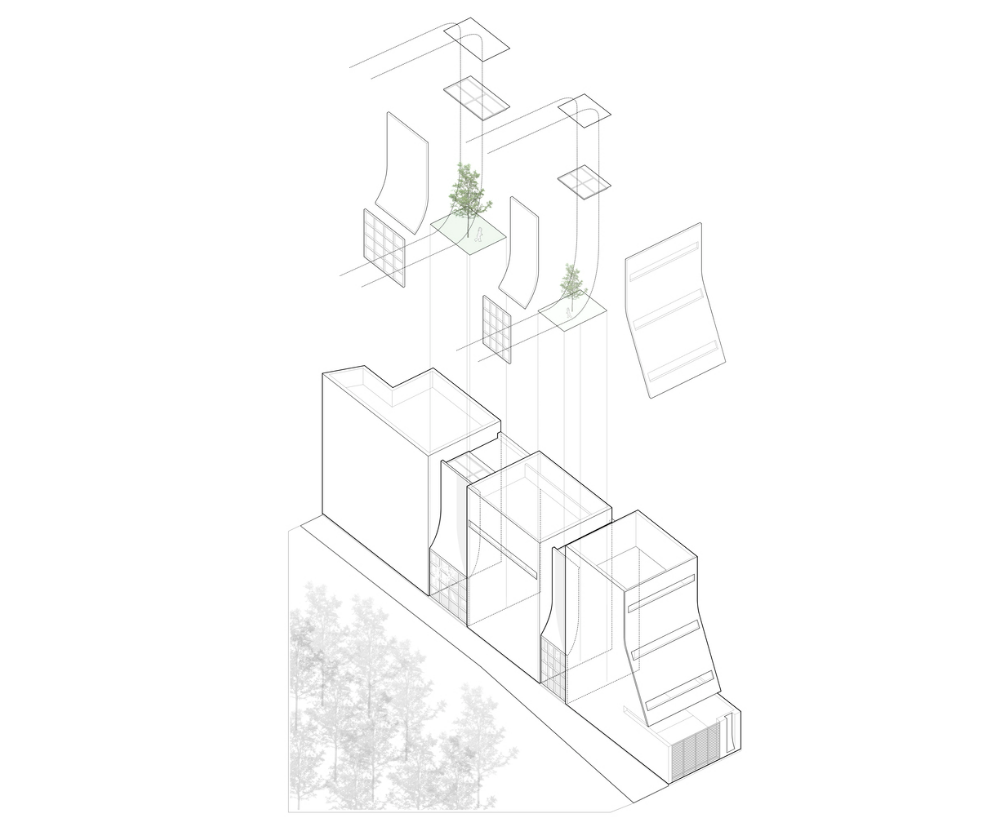 The drawing shows the building set up from three blocks with curving curves.