Folding washing machine
You must be no stranger to mini washing machines, but a folding washing machine like this has only appeared about a year ago. This is a Chinese domestic product, the price on the market ranges from 1.3 to 1.6 million VND/piece. Thanks to the ability to fold, the machine can be stored in a suitcase when traveling for work or travel.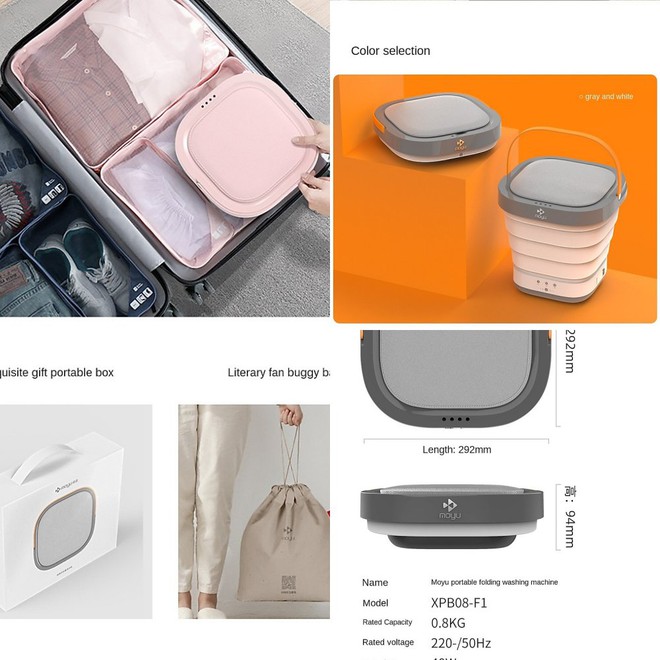 Families can use this machine to wash underwear separately or wash baby clothes separately.
Washing capacity: 0.8 kg
Material: Silicon
Includes 3 levels of washing time: 5, 10, 15 minutes
UV cleaning
Waterproof touch button
Low power save electricity
Folding electric cooker
Folding electrical appliances seems to be a trend, as evidenced by the fact that you can come across an electric cooker that can "turn big, turn small" like this. The pot body is made of food-safe silicone, the heating plate is made of 304 stainless steel, which is anti-rust, easy to clean and does not cause unpleasant odors.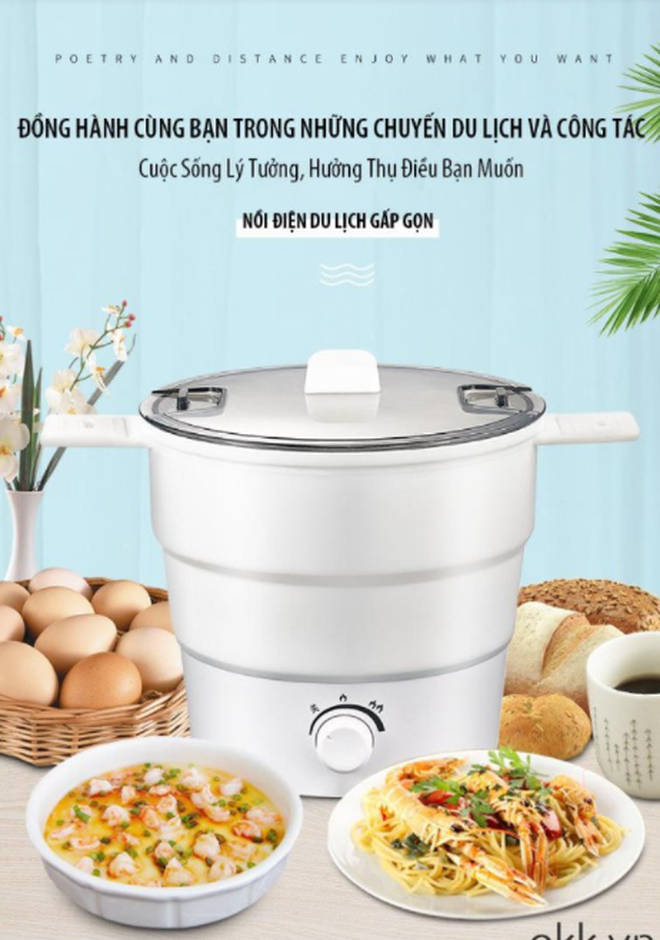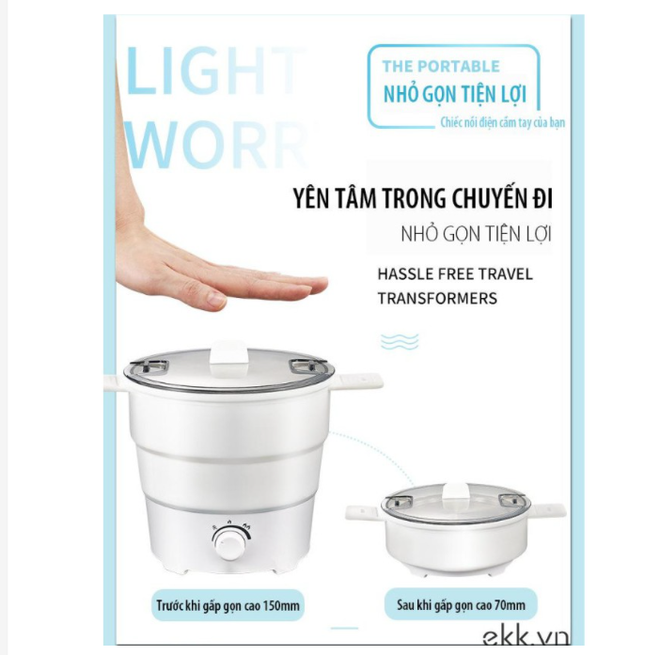 The product scores points with its beautiful, compact design, which saves storage space for homes with a modest area
Size: 15 x 15 x 7 cm
Power: Small fire 400W, big fire 800W
Capacity: 1L
Super fast folding kettle
After buying a folding pot, please refer to this compact super fast kettle. The body of the kettle is also made of silicone material, when folded, it is only bigger… a little rice bowl.
Dimensions: 18.2 x 13.2 x 17.2 cm
Dimensions when folded: 18.2 x 13.2 x 9.7 cm
Power: 600W
Capacity: 500ml
Boiling time: About 7 minutes
The power cannot be automatically cut off
Folding fan
Folding fan products are also a very good suggestion for tight houses. In its compact form, the fan is only about the size of a rice cooker. The fan body can be adjusted to arbitrary length, suitable for many different needs and spaces.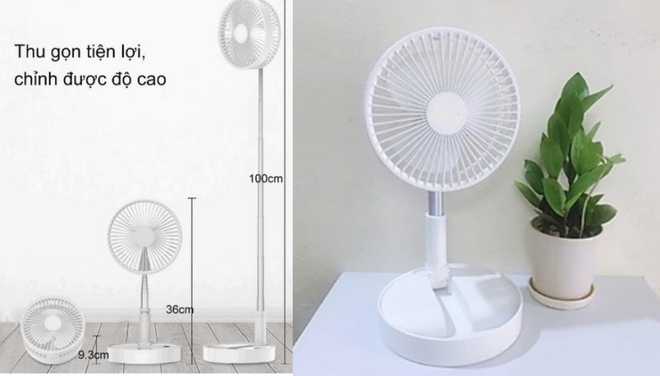 Maximum height: 1m
Dimensions when folded: 19.7 x 19.7 x 9.3 cm
Weight: 1kg
Material: Aluminum alloy and ABS plastic
Rechargeable battery: 7,200 mAh
Charging time: 4H Usage time: 6 – 24H
The fan can be used to charge the phone's battery
Can be rotated 180 degrees, flexible cooling with 4 speeds
[Box thông tin shop] – Genk folding electrical appliances
.