1 month after the first teaser was released, recently Thor: Love and Thunder has revealed a complete trailer with many important details, the most prominent of which is the villain Gorr the God Butcher – The killer. infamous god of the Marvel universe.
[Vietsub] The God-slayer Gorr the God Butcher was officially revealed with a haunting appearance in the first trailer of Thor: Love and Thunder.
Thor: Love and Thunder is set after the events of Avengers: Endgame – described by Korg as "The 500th time Thor saves the Earth". It can be seen that the god of thunder accompanied the Guardians of the Galaxy for a period of time, before deciding to practice to regain his body of thousands of people and continue on new journeys. And in such a journey, Thor met his old girlfriend Jane Foster – now the new owner of the magic hammer Mjolnir and also possesses the same thundering power as him.
However, the focus of this trailer must be the appearance of the main antagonist Gorr the God Butcher. When he first appeared, he boldly declared his goal: to destroy all the gods in the world. And of course, Thor himself is no exception. With the arrival of Zeus and Mount Olympus, it can be seen that the Greek gods will also be in Gorr's sights.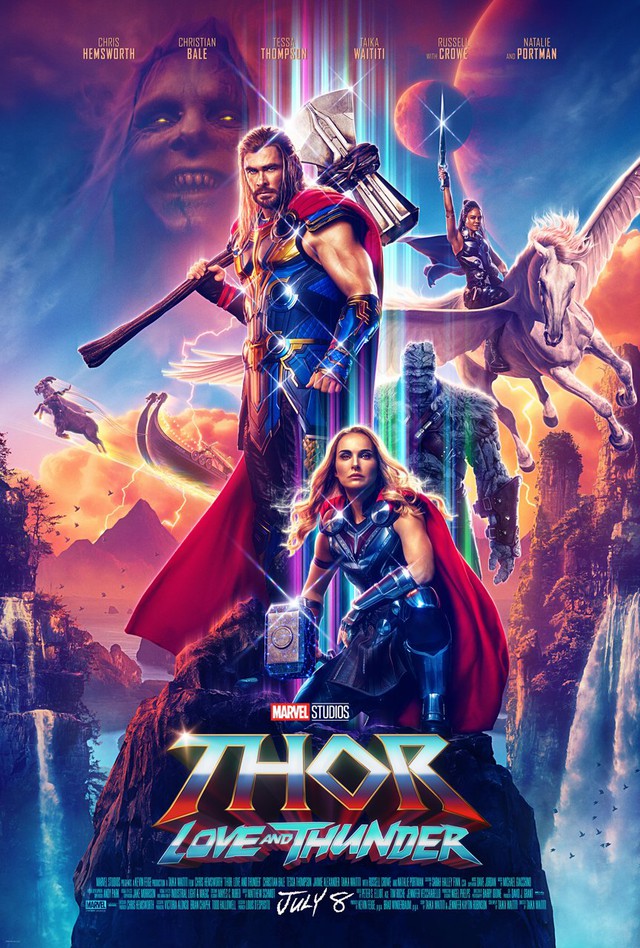 Thor: Love and Thunder will welcome the return of familiar faces to Marvel fans, including Chris Hemsworth (Thor), Natalie Portman (Jane Foster), Tessa Thompson (Valkyrie), Chris Pratt (Star-Lord), ), Karen Gillan (Nebula), Pom Klementieff (Mantis), Dave Bautista (Drax), along with the appearance of Russell Crowe (Zeus) and especially Christian Bale (Gorr the God Butcher). Director Taika Waititi continues to be assigned the responsibility of "bonus boat" by Marvel Studios, and is also the voice of the character Korg, a close friend of Thor.
As expected, Thor: Love and Thunder will be released on July 8 this year.
According to ScreenRant