Companies and consumers are starting to feel the economic consequences of China's Covid-19 shutdown, and that "oil slick" will only grow stronger.
Supplies of products ranging from Adidas sneakers and Bang & Olufsen speakers have been affected. Automakers from Toyota to Tesla are facing "unprecedented" cost and production obstacles. Sony is struggling to make enough PlayStation consoles. "Supply disruption" is once again a popular phrase in the first quarter financial statement release of businesses.
Hospitals from the US to Australia are grappling with shortages of X-ray chemicals, while real estate projects have stalled due to a lack of building materials.
Jake Phipps, who owns an American company that supplies luxury bathroom furniture and kitchen countertops to skyscraper projects, is seeing a monthly delay in faucet production from Shanghai. "All the construction projects here have to wait for raw materials. The supply chain is already messy and it's getting worse."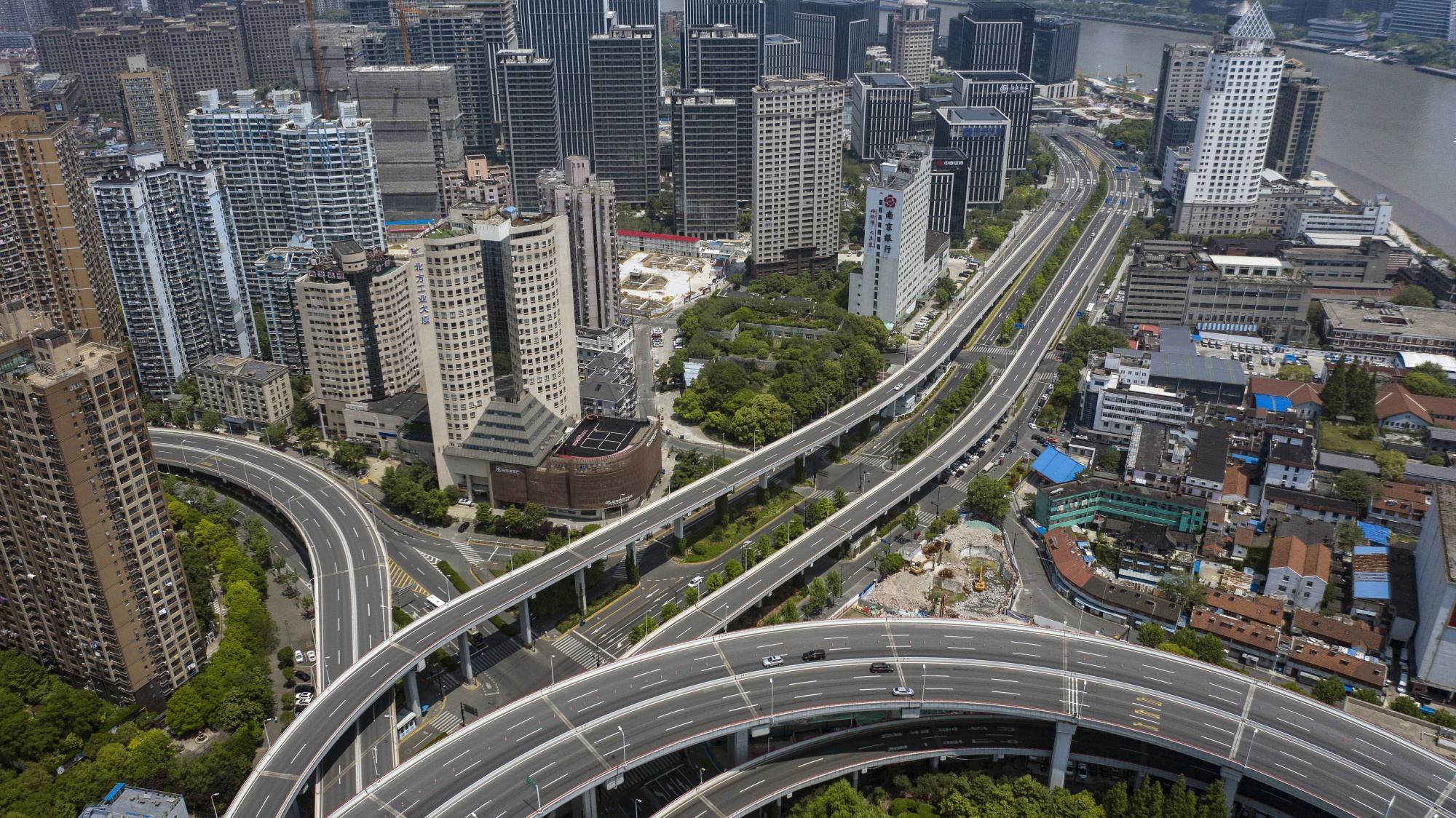 The streets are empty of traffic in Shanghai.
The Beijing government's zero-tolerance approach to Covid-19 has caused factories and warehouses to shut down, truck deliveries, and container shipping have slowed dramatically. With China accounting for about 12% of global trade, it is only a matter of time before the volatility spreads across economies.
While the impact so far does not appear to be severe, this could be just the beginning. The world has not yet "absorbed" the full effects of the closure of Shanghai and some major Chinese cities.
"When Shanghai reopens and everything is back on track, you'll see all the shipping going to the US. That could be more challenging because of the congestion," said Jonathan Gold. Vice President of Supply Chain and Customs Policy for the National Retail Federation.
In which areas is the supply chain turmoil occurring most severely?
Construction projects
Phipps, the founder of Phipps International, is increasingly frustrated that his faucet shipments have been delayed by 2-3 months and there is no certainty as to when they can leave Shanghai. Vendors kept telling him "5 more days" and that has now lasted 40 days. Faucet mold factory reopened last week after more than 1 month shutdown but these faucets, once manufactured, still need to be shipped to other factories for chrome plating and polishing and some of those factories are still closed. Not to mention the scarcity of truckers.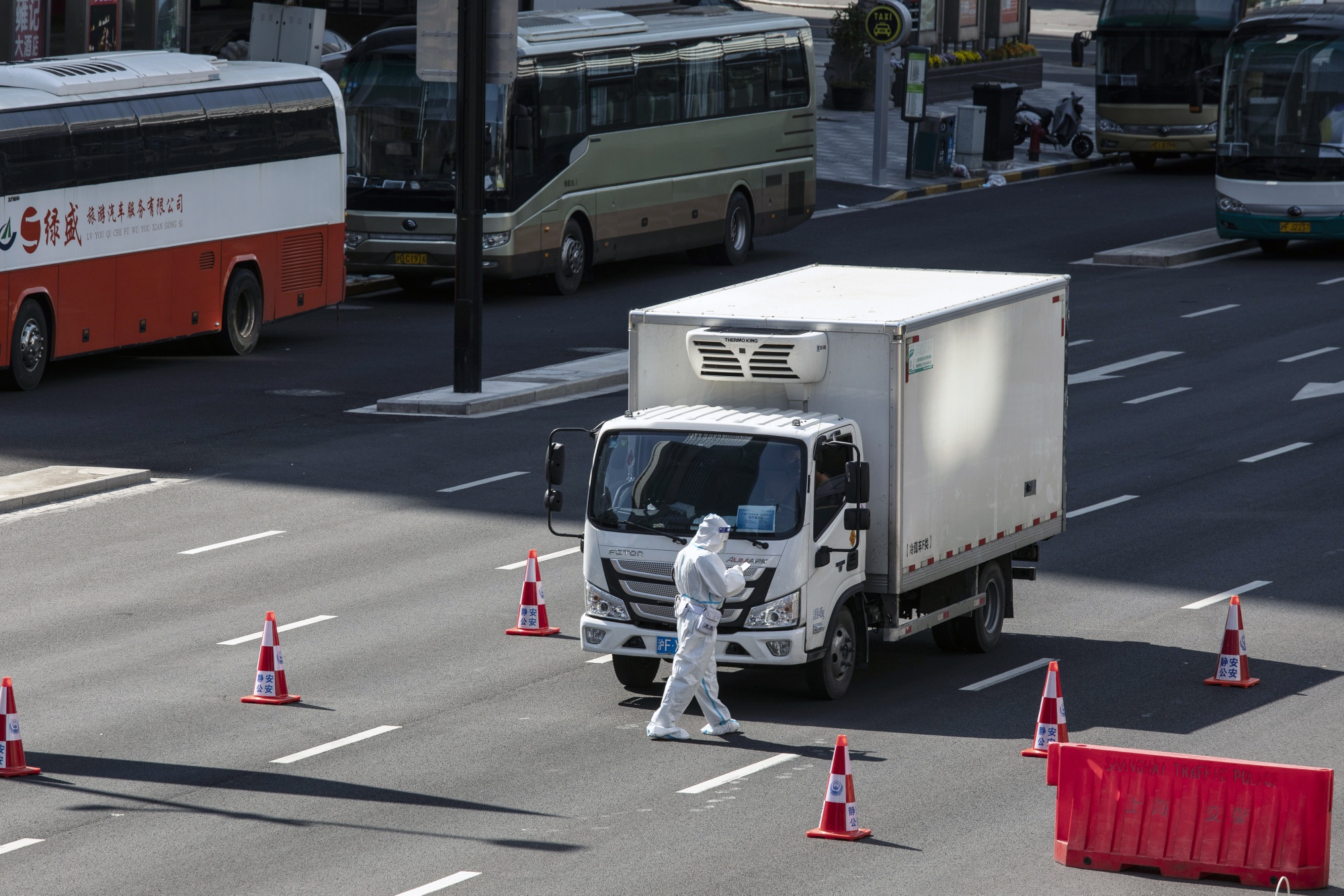 Transporting goods by truck in Shanghai faces many difficulties.
Phipps said the wait for faucets and other furniture from China will continue to delay construction projects in the US, some of which are already up to a year behind schedule. His company is moving some of its production to Vietnam and buys marble, quartz and granite from Italy, Brazil and Turkey.
Sportswear and shoes
Clothing and shoe factories in Vietnam are having difficulty meeting orders because the supply of raw materials from China is gradually running out.
The Southeast Asian country is the 2nd largest supplier of clothing and footwear to the US, according to the Clothing & Footwear Association of America, representing more than 1,000 brands.
Phan Thi Thanh Xuan, Vice President of the Vietnam Leather and Footwear Association, said that China's zero Covid strategy is causing a sharp decline in key raw materials for shoe factories. 60% of the supply comes from China. Adidas this month cut its profit target, as supply bottlenecks in Vietnam have reduced the number of products, affecting sales.
Technology and games
China's eastern region is a key technology hub, and component shortages are affecting companies across a wide range. The giants from Mucrosoft, Texas Instruments have said that producing products like Xbox is becoming more difficult than before. Apple last month said restrictions in China would cost the company $4-8 billion in the second quarter.
Major iPhone maker Pegatron this week cut its second-quarter outlook for laptop shipments. SMIC, China's largest chipmaker, said the shutdowns could wipe out 5% of the company's output this quarter. Meanwhile, Sony has lowered its production target for the PlayStation 5 console, citing complex supply chains. Nintendo also said there has been some impact on sales due to the situation in Shanghai.
Medical supplies
The closure of Shanghai has even impacted healthcare due to shortages of chemicals used in imaging tests.
The New York University Hospital Association said earlier this month healthcare facilities were experiencing shortages of Ommipaque used in X-rays and CT scans. The agency warned that supply could be cut by 80% in the next two months even though the factory is now back in operation.
A spokesman for the Australian Association of Medical Imaging and Radiation Therapy said contrast shortages could continue for weeks. The association has asked its 9,000 members to urgently look for other suppliers.
Audio equipments
Bang & Olufsen, the maker of luxury TVs and stereos, this week cut its financial outlook due to developments in China. The Danish company, which makes loudspeakers that cost up to $110,000 a pair, said the shutdown of China has not only affected domestic sales and spilled over to external markets due to limited access to sales. warehouse access and a host of other logistical problems.
Car
A host of automakers from VW to Toyota have resumed production at factories in Shanghai and Jilin, although logistical problems persist.
Tesla's Shanghai factory has been plagued by disruptions, shutting down for three weeks last month. The plant resumed operations at the end of April but with Shanghai still closed, challenges remain with the transportation of supplies and materials.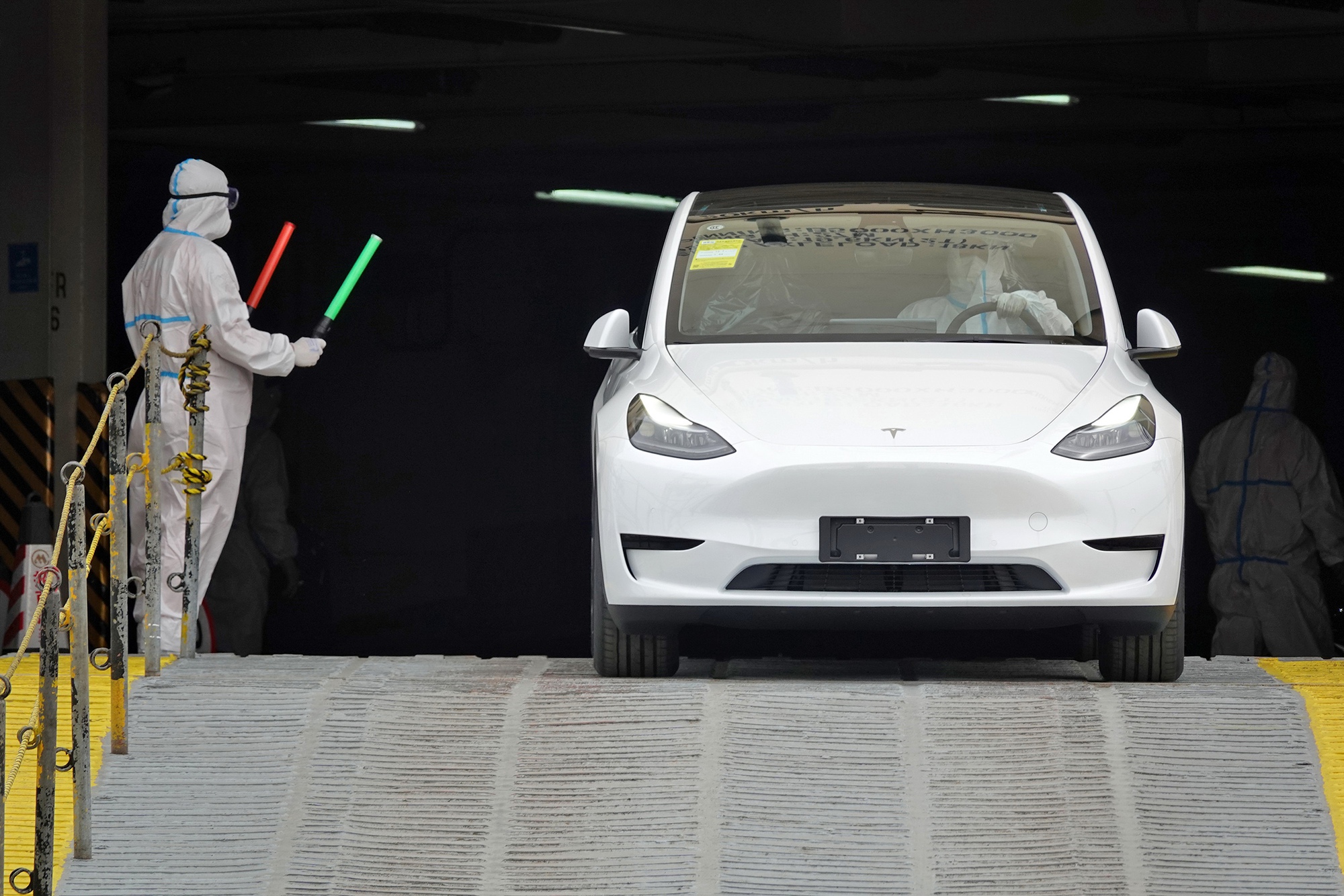 Tesla shipped just over 1,500 vehicles last month at its Shanghai factory.
The factory, which normally ships about 60,000 vehicles a month, delivered only 1,512 vehicles out of Shanghai last month. Meanwhile, Toyota has been grappling with an "unprecedented" increase in logistics and material costs, prompting it to forecast a 20% drop in operating profit for the current financial year.
Automakers are also struggling to produce as parts made in China don't arrive in time. In Brazil, semiconductor shortages have caused factories to reduce output by at least 100,000 vehicles this year.
In March, IHS Markit lowered its forecast for global auto production in 2022 due to the impact of the Russia-Ukraine war and further lowered it due to the influence of China, in addition to some increased risks. other.
https://cafef.vn/chuoi-cung-ung-toan-cau-lai-chao-dao-20220515075821192.chn
https://cafef.vn/chuoi-cung-ung-toan-cau-lai-chao-dao-20220515075821192.chn?fbclid=IwAR2Lp1Gc6GexGFDls804nioT3IqJviNUQaxJ7NoXPT-8ikOYpw96CctcayA