A Chinese man has been arrested for secretly unlocking his ex-girlfriend's phone to steal money from an e-wallet. Notably, this person performed the act while his ex-girlfriend was sleeping, and lifted her eyelids to scan the biometric security on the phone.
Nanning city man, surnamed Huang, was recently sentenced to 3.5 years in prison and fined 20,000 yuan ($3,100) for stealing about 154,000 yuan ($24,200) from his account ex-girlfriend's mobile payment, according to Nanning Evening News.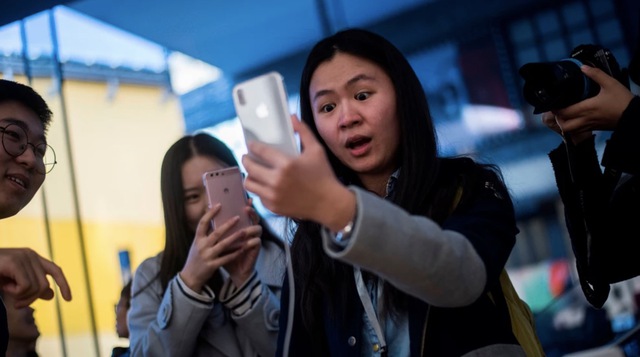 The 28-year-old man visited his ex-girlfriend, surnamed Dong, last December with the promise of repaying Dong's previously borrowed money while they were dating. When Huang arrived, Dong was sick and he helped make food and buy medicine. After Dong fell asleep, Huang used his ex-girlfriend's finger to unlock his phone, then lifted her eyelids to bypass facial recognition when paying on the Alipay app. He then transferred her money to his account, took the phone and left. Huang used this money to spend and pay off his gambling debt.
After Dong woke up and saw the money transfer history on another phone, she alerted the police when she could not be reached. Huang was arrested in April this year while hiding in another city.
The case went viral on the Chinese internet over the weekend and sparked debates about smartphone security. Some people have suggested turning off fingerprint and face payments, using only passwords.
In response to the incident, an Alipay representative said that the company will compensate in rare cases of theft and that users can enable a variety of security keys to protect their accounts. It is not clear if Dong's case will be compensated or not.
Reference: Vice
Breakthrough smart city project with health solutions
.