A three-room, two-bedroom apartment in the Portuguese city of Braga was purchased with cryptocurrency without conversion to fiat. Local media reports have described the sale as a first in the country's real estate market.
The new owner paid 3 bitcoins to buy the house, which corresponds to about 110,000 euros at the time of the purchase. Real estate documents were handed over at the notary office of the Póvoa de Varzim district in the city of Porto on May 5.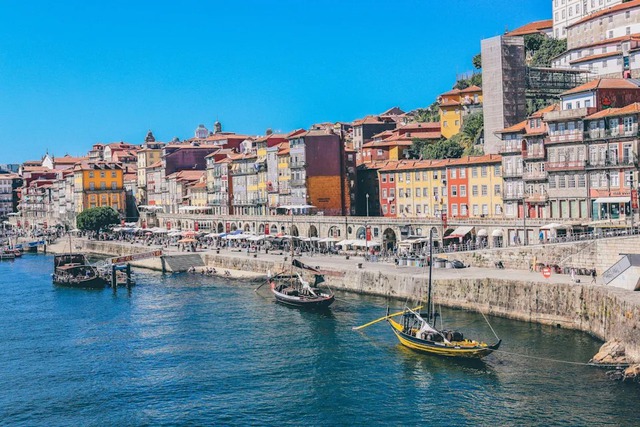 The sale was made with the help of real estate agency Zome, law firm Antas da Cunha Ecija and partners from the Swiss Foundation Crypto Valley. The President of the Portuguese Notary Chamber also participated.
The direct purchase of assets with cryptocurrencies in Portugal is made possible thanks to a new provision recently approved by the Ministry of Notary Public, which regulates notarial activities along with the Ministry of Justice of the country. . Before this regulation, if someone wanted to buy a house with Bitcoin in Portugal they had to first convert it to euros at the time of purchase in order to make the transaction and get the house documents. Now, real estate acquisitions can use 100% cryptocurrency in exchange for rights to the property.
"This event represents a historic milestone, for the transformation of digital assets into physical assets – a home – without converting to euros," he said. Zome company representative emphasized on its Facebook page.
Of course, the accompanying procedures must be strictly followed so as not to violate anti-money laundering rules. First, the source and currency must be clear. Second, the wallet addresses of the buyer and seller must be public. Third, the information of the parties to the transaction (name, occupation, address) must also be verified. Finally, it is necessary to prove that the funds go from one wallet to another at the time of the transaction.
Portugal is joining a competition between countries in finding ways to invite companies and Bitcoin enthusiasts to grow its economy. In addition to the latest regulations that allow the purchase of real estate directly with bitcoin, the country is also known for its capital gains tax exemption for crypto investors.
Reference bitcoinnews

https://genk.vn/bo-dao-nha-bat-dong-san-dau-tien-duoc-ban-bang-tien-dien-tu-mot-can-ho-2-ngu-tri-gia- 3-bitcoin-20220509170558772.chn