Today, OPPO held the INNO Day 2021 event not only in its home market of China but also in the Vietnamese market. This is where this manufacturer introduces a new product that, according to OPPO, is a great step forward in the user's smartphone experience. That product is OPPO Find N, OPPO's first folding screen smartphone.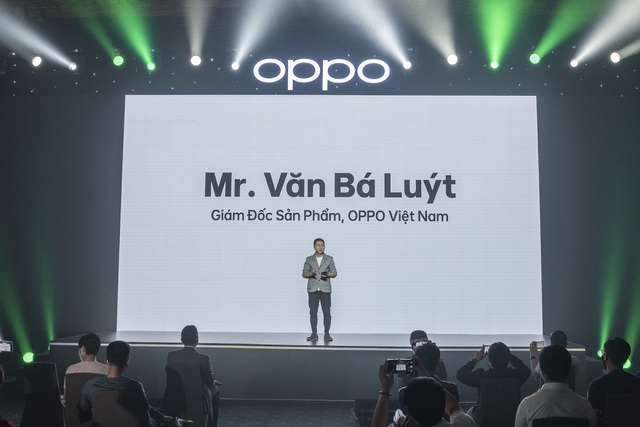 According to OPPO, Find N is the combination of modern technology and high-end finishing quality to create an innovative folding screen experience, providing a compact, full-featured smartphone when folded and a display screen. Large, vibrant image, intuitive to open.
Right from the looks, we can already see OPPO's efforts in "balancing" the usage level between the two main and secondary screens. If the Galaxy Z Fold3 can make many people feel uncomfortable when using the secondary screen due to the too long display ratio, with OPPO Find N, this problem has been solved. OPPO equips Find N with a 7.1-inch main screen at an 8.4: 9 ratio (almost square) and a 5.49-inch secondary screen with a common 18: 9 ratio, in line with user habits.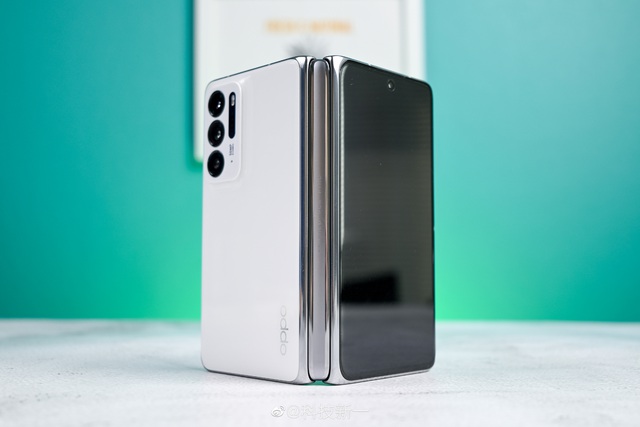 The hinge is an element that OPPO wants to emphasize on Find N. Accordingly, the folding hinge on OPPO Find N is made up of 136 components with extremely high precision up to 0.01 mm, ensuring the hinge works. as smooth as the joints in the human body. OPPO's unique teardrop hinge design also solves the biggest weakness of folding phones, by extending the folding angle in the display, providing a cushion when the screen is folded, thereby helping to fold the screen. become up to 80% smaller and less visible than other devices. This design also practically eliminates the gap between screens when folded, for a more seamless visual experience and better scratch resistance for the inner screen.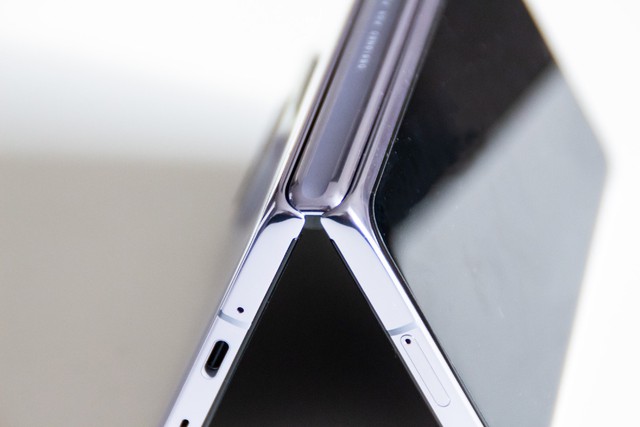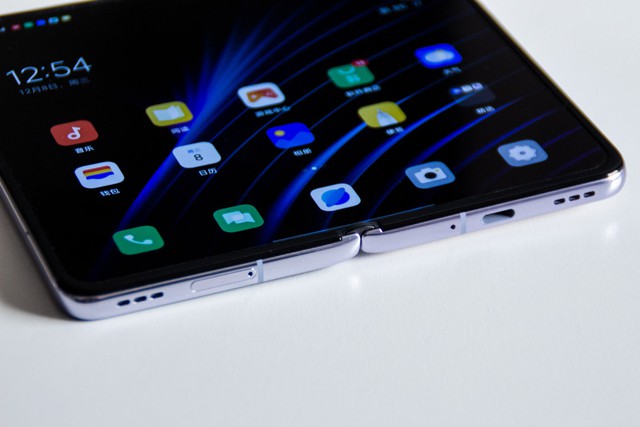 Of course, for a folding screen smartphone to meet the needs of users, software is an important factor contributing to a smooth experience. OPPO says it has customized the user interface in apps for better compatibility and efficiency, like the Music, Notes, and Camera apps.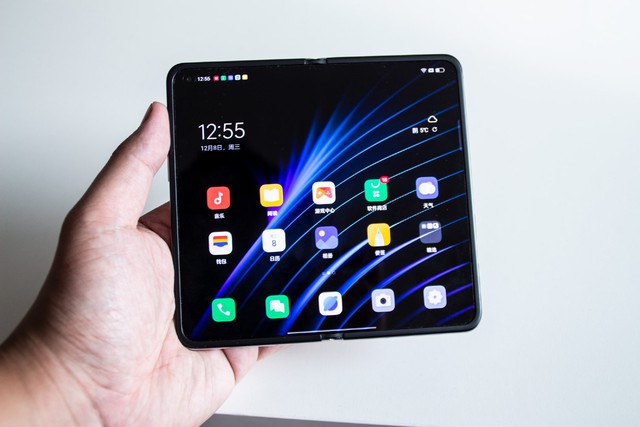 Regarding the screen, OPPO Find N uses a 12-layer Serene screen that is specifically designed by OPPO with high durability. This screen is also equipped with a 0.03mm layer of Flexion UTG glass (ultra-thin glass, the same type as UTG glass on Samsung smartphones), allowing flexibility to bend at many angles while ensuring durability. OPPO says that Find N's screen has a durability of up to 200,000 times of folding.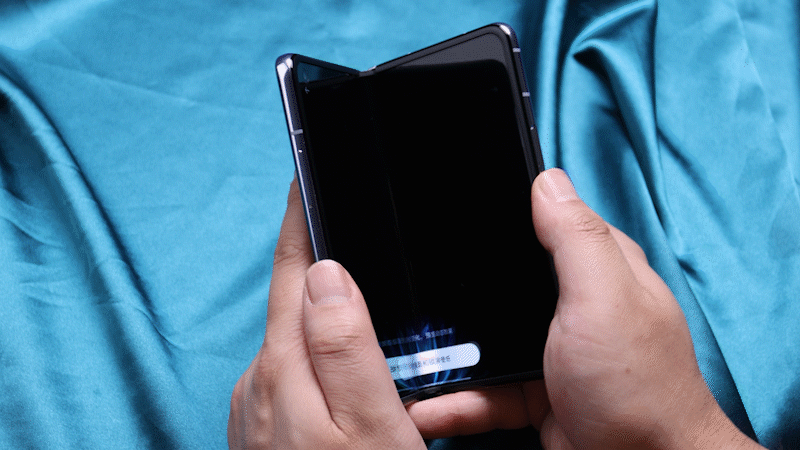 The Find N's internal display also uses an LTPO panel with smart refresh rate technology that can adjust the refresh rate to any between 1-120 Hz based on what's being displayed. The internal display also supports touch sampling rates up to 1000 Hz.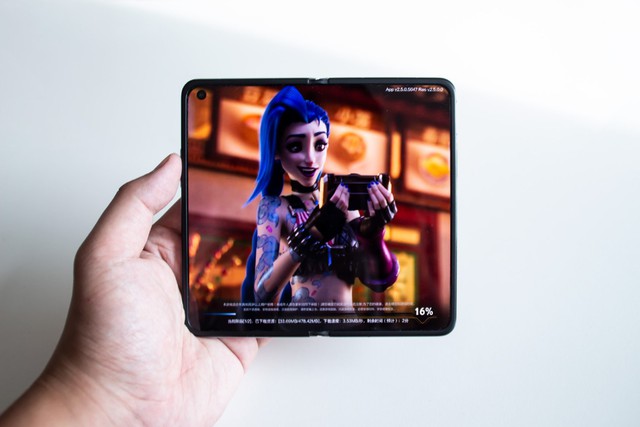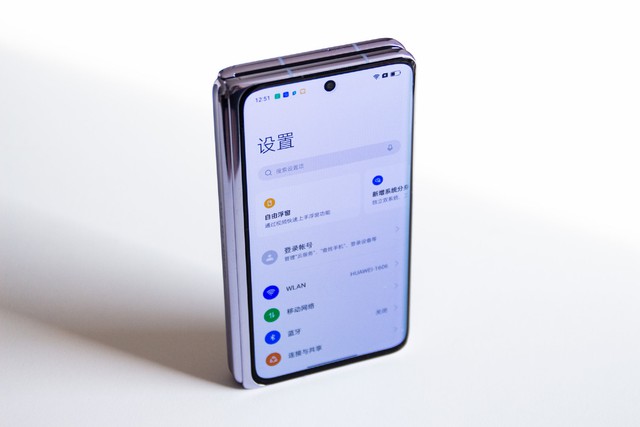 OPPO Find N is equipped with 3 main camera system including 50MP wide-angle camera, 16MP ultra-wide-angle camera, 2X 13MP telephoto camera. In addition, the device has 2 "mole" selfie cameras on 2 screens, both with 32MP resolution.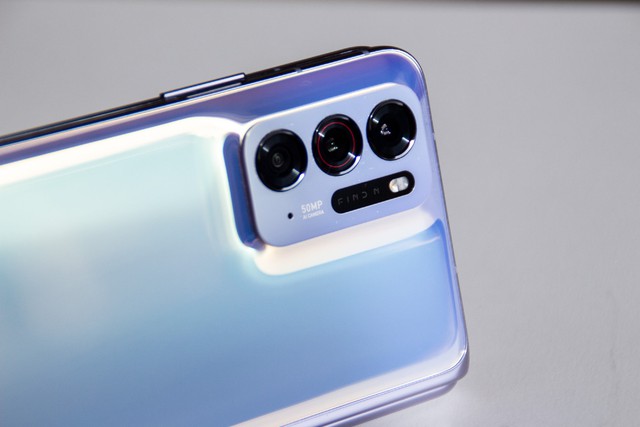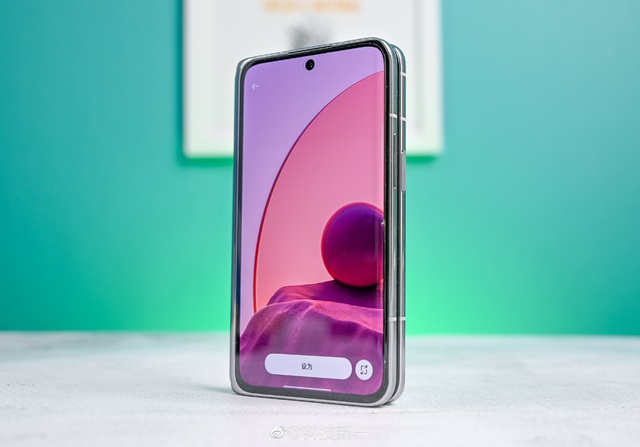 In terms of performance, OPPO Find N is equipped with Snapdragon 888 processor, up to 12 GB LPDDR5 RAM and 512 GB UFS 3.1 memory. The battery has a capacity of 4500mAh that supports 33W SuperVOOC fast charging. The device also comes with 15W AirVOOC wireless charging (Qi compatible) and 10W reverse wireless charging. OPPO Find N is also equipped with an integrated fingerprint at the power button.
In terms of price, in the Chinese market, OPPO Find N starts at 7699 yuan, equivalent to 28 million VND for the 8GB/256GB version. The 12GB/512GB version will cost 8999 yuan, equivalent to 32.5 million.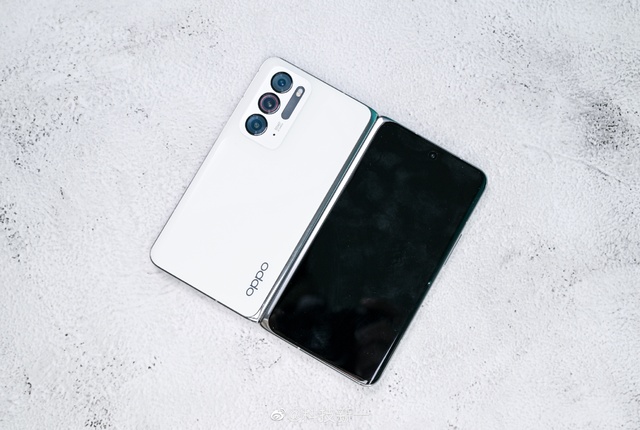 In Vietnam, there is no information about the price and release time of OPPO Find N.
.