On February 17, 1899, the expedition ship "Southern Cross" carrying 97 members of the British Antarctic Expedition docked at Cape Adare in the Ross Sea region of Antarctica. This moment is not a pivotal moment in history, because humans set foot on the Antarctic continent four years ago. However, this is the first time dogs have set foot in Antarctica in history.
As soon as they landed, a blizzard hit, and the 7 members of the scientific expedition team were trapped and had to live in tents, but they still couldn't stand the constant low and falling temperatures. The team of sled dogs was also brought ashore and became everyone's hope at this time. The scientific expedition team shivered and brought the dogs into the tent to cuddle, and now the dogs have helped regain enough warmth to survive a 4-day blizzard.
In this way, on the first day of arrival at the South Pole, the dogs saved the lives of people trapped in a blizzard.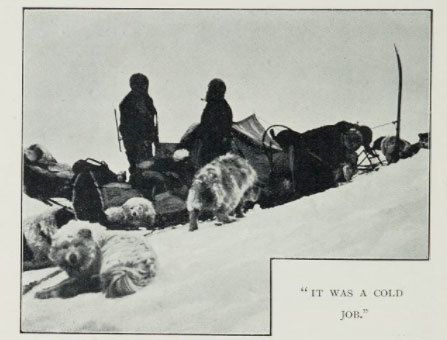 Most of these sled dogs brought to the South Pole were born in the Arctic. The Arctic Circle is home to diverse ethnic groups, and also home to a wide variety of dog species, but most of them are sled dogs trained to be sled dogs. Compared with horses and reindeer, sled dogs are more adaptable to cold and harsh environments, they are not picky eaters, to survive in the minus 40 degrees Celsius environment in the winter of the Arctic, they can eat from biscuits, to ready-to-eat food, or fatty frozen seal meat or any other human leftovers. Therefore, bringing dogs to Antarctica for transportation will be a better choice than horses and reindeer.

Before exploring Antarctica, humans have successfully explored the North Pole many times thanks to sled dogs. Among the various exploration activities to conquer the North Pole, there is another who especially enjoys using a dog sled. One of them is Amundsen from Norway. During his Northern Route expedition in 1903-1906, Amundsen spent two winters on King William Island in northern Canada.
During this time, he learned from the local Inuit how to survive the winter in the wilderness, and more importantly, Amundsen mastered a team of sled dogs. This was crucial for him to compete with Scott for the title of "first man in Antarctica". During the Antarctic expeditions of the early 20th century, sled dogs, horses, and mechanical tractors were all brought to the South Pole. Later practice proved that sled dogs are the most reliable means of transportation.
On October 19, 1911, a five-man team of 52 Greenland sled dogs carrying Amundsen began a three-month journey to the South Pole. When they returned to camp starting on January 25 of the following year, only the 11 sled dogs with them returned.
The remaining forty-one sled dogs died from accidents and disease, or from consuming too much food and resources, so Amundsen ordered them to be shot. Forty-one dog lives were exchanged for Amundsen and others' lives, and these sacrifices have also brought Amundsen a glory that can be recorded in the annals of mankind.
Amundsen's competitor, Scott, doesn't use sled dogs. He chose to use horses as a means of transportation. But these horses could hardly stand the low temperatures and blizzards, and all of them were killed a quarter of the way through. Scotts then had to use human strength to pull the sled towards the South Pole. In the end, he not only lost, but on the way back, he had to die on the ice in Antarctica.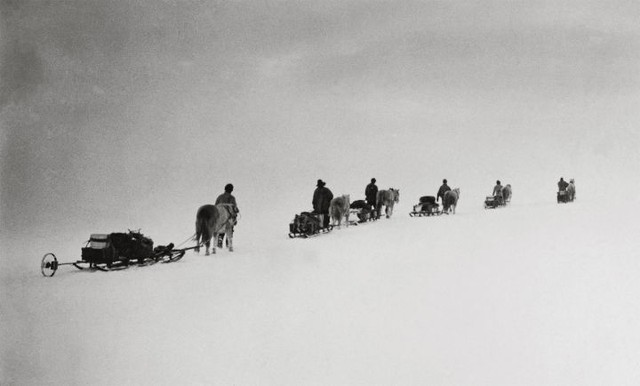 Until the 1950s, sled dogs held a very important place in scientific exploration of Antarctica. People have been able to use helicopters and fixed-wing aircraft for transportation in Antarctica, but these devices are not yet fully adapted to the harsh conditions of Antarctica. Their design at this point is still not really optimal for Antarctica and will take decades to gradually perfect. During this time, many scientific expedition teams still chose to partially use sled dogs as transportation.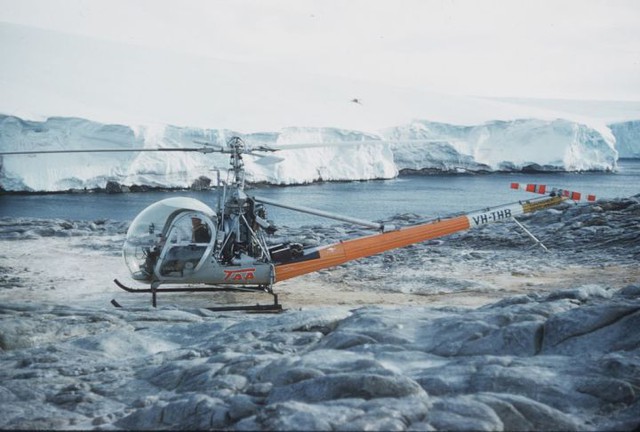 In 1957, the first Japanese Antarctic observation group arrived at the South Pole. But an accident happened, the Antarctic research ship "Zonggu" was surrounded by sea ice. Members of the Japanese team had to be evacuated by helicopter, leaving 23 Sakhalin Husky dogs in Antarctica. At that time, everyone thought that these dogs were bound to die.
However, to the surprise, when the scientific expedition team returned to the Antarctic expedition station after a year, they discovered that two dogs named Kata Inutaro and Jiro were still alive! This is the prototype story from the movie "Antarctic" starring Takakura Ken. Statues of these dogs are found all over Japan, and the most famous is the group of statues related to Antarctic scientific research that were originally displayed in Tokyo Tower.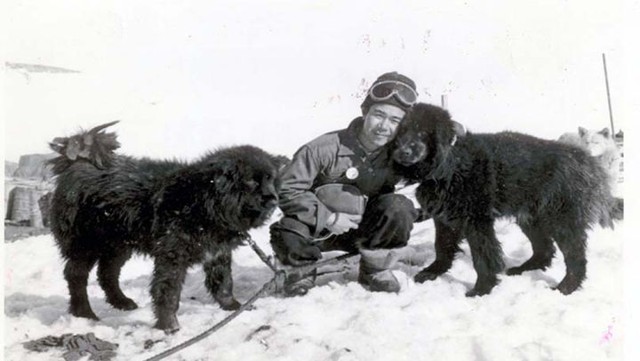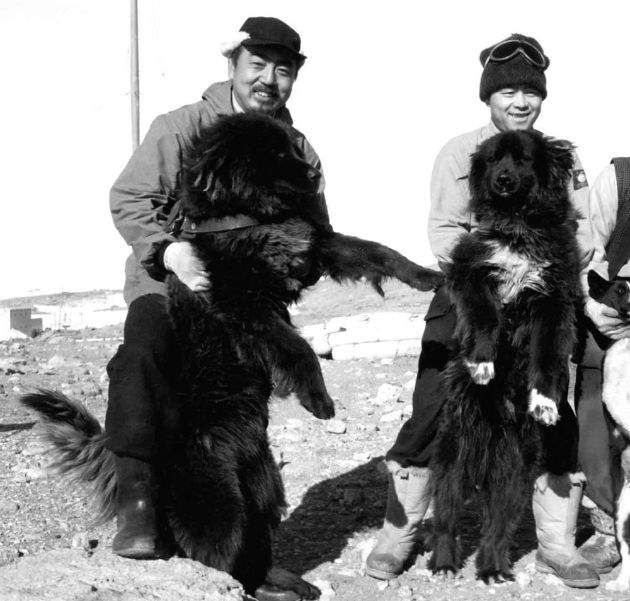 After the 1950s, with the rapid advancement of technology such as airplanes, helicopters, and snowmobiles, sled dogs gradually withdrew from the historical scene. In 1956, the first DC-3 transport aircraft landed in Antarctica, less than half a century after Amundsen first reached the South Pole. However, many scientific expedition teams still retain their sled dogs, including the Australian and British teams.
During the 80s and 90s, a small number of sled dogs were kept at the Rothera Scientific Research Facility in the UK, just to provide people with a traditional pastime, so that a new generation of scientific researchers could can continue to experience the glory and suffering of the "heroic age" of Antarctica. But humans no longer need to use sled dogs to exhaustion and whips in a snowstorm, nor need to personally kill their pet dogs in a desperate situation.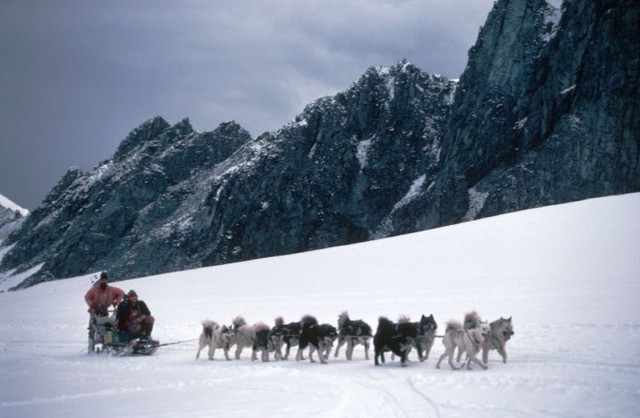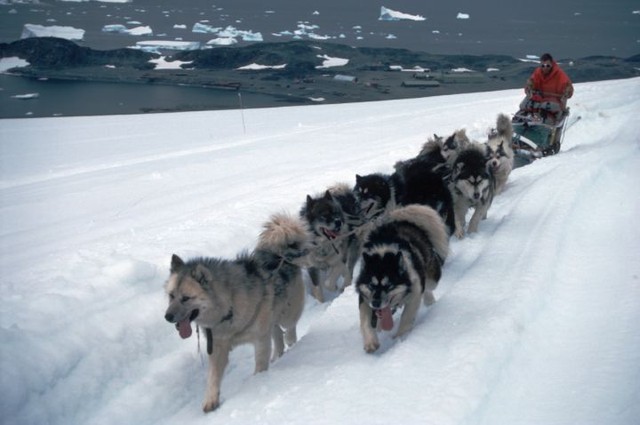 In 1990, American Will Steger took his team of sled dogs to complete the last Antarctic record possibly completed by humans and sled dogs. This fleet of sleds covered the entire continent of Antarctica and covered 3,741 miles. But this trip still resulted in a large number of sled dogs being killed. Of the 36 sled dogs that departed with the team, only 12 survived the ordeal. After that, the sled dogs never appeared in the other Antarctic challenges. To achieve his own, man sacrificed his companions. This kind of glory does not deserve to be called "great".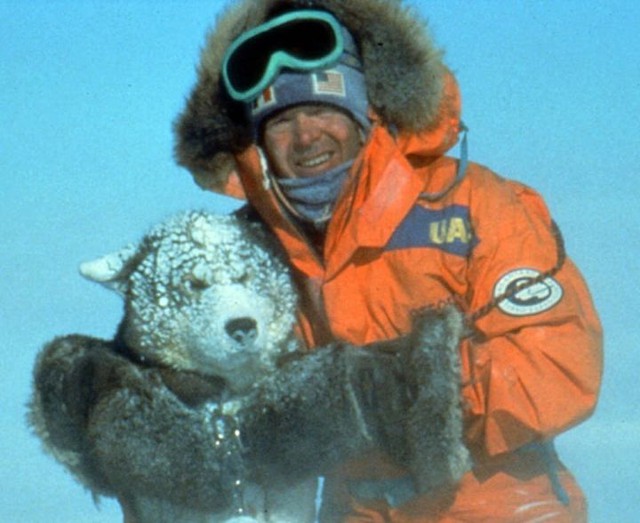 On August 10, 1992, three puppies were born at Mawson Station, an Australian Antarctic research station, they may be the last three sled dogs born in Antarctica in human history. . In Madrid in 1991, countries around the world signed the "Antarctic Treaty Protocol on Environmental Protection". In order to protect the Antarctic environment, and also be an act of kindness to dogs, the treaty does not allow humans to bring sled dogs to Antarctica anymore. And since 1994, when the last litter of sled dogs drove their way out of Antarctica, the continent has also been devoid of dogs.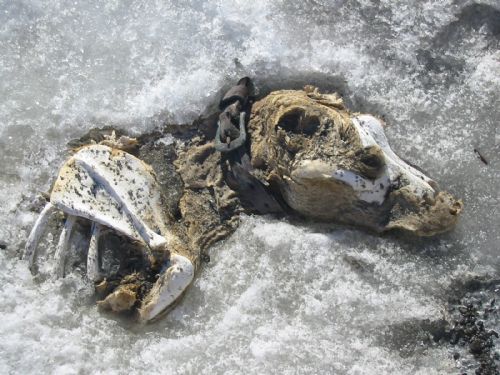 .