The latest tech terms of this year are "web3" and "mertaverse".
The former refers to a blockchain-based, decentralized web system, while the latter is a combination of the internet and virtual and augmented reality. Maybe at some point we will see a fusion of these concepts. That is, of course, in case, if these concepts really turn into anything concrete.
Suddenly, out of nowhere and when in 2021, we start using these terms as if they were already there and we are all well aware of this change. You can see it in new crypto brochures, in webinars about blockchain or NFT projects… Just like in a game app, blockchain has become "web3" and AR and VR become turned into the "metaverse" — and we all readily accepted it.
But remember, web3 (or Web 3.0) is still a concept right now. A visionary concept of a serverless intelligent internet system consisting of interconnected decentralized webs. An internet system where users have control over their own data, identity and destiny.
And in fact, the idea of ​​blockchain also existed for many years as a concept, long before bitcoin decided to use it as a ledger for the idea of ​​a digital currency in 2008.
And as of 2018, blockchain is still in the midst of an exaggerated cycle that makes it difficult for many to take it seriously. Anyone can look to its core technology, the digital ledger, for its huge potential to change the way we do business. However, this is still only "in the early days" and there is still a lot that is missing for blockchain to really develop in enterprises.
Many big companies like IBM, SAP have come up with the idea to bring blockchain-based solutions to enterprises. But three years later, it's still just the "next big thing," along with a new name.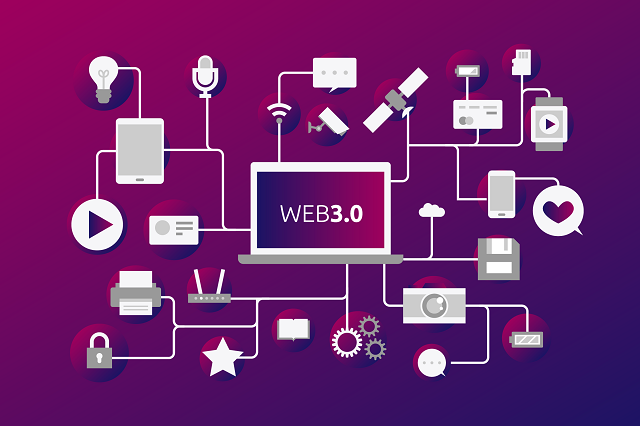 "At its core, web3 is a perverted marketing campaign that attempts to correct negative public associations of crypto assets into a false narrative of corporate hegemony breaking. technology", Stephen Diehl, an engineer and blogger from the UK, shares his views.
According to Diehl, advocates of web3 say that decentralization could reduce the power of today's biggest internet companies – Amazon, Google, Microsoft and Facebook – and return power to users. But is that possible?
Kevin Werbach, a professor at the Wharton School at the University of Pennsylvania, also thinks the technology probably won't go as far as the "hype" of the community. At the same time, the current ubiquity of digital assets itself cannot be seen as a threat to Big Tech companies.
"To some extent, Web3 is a meme or a brand to market around various blockchain and crypto activities, which has been happening. Like the enterprise blockchain wave of a few years ago, web3 is being promoted far more widely than it actually is. A lot of people are trading crypto and buying NFTs, but that doesn't necessarily mean they're adopting decentralized alternatives to the big tech platforms.", he analyzed.
But Hilary Carter, Vice President of Research at the Linux Foundation who spent three years at the Blockchain Research Institute in Toronto, Canada sees a promising set of technologies that could be poised to scale to take on the hype. this of web3.
"Simply Web3 could not even exist without innovation from blockchain. This path is not easy, as technology is often discarded because of some initial setbacks. But those failures spur innovation to solve problems of scale." Carter said.
She also said that the issues around scale and sustainability in the blockchain space of the past few years have been resolved in the following years, and that is the maturity of the blockchain ecosystem. The impact of that is so great that countries are building their own digital currencies.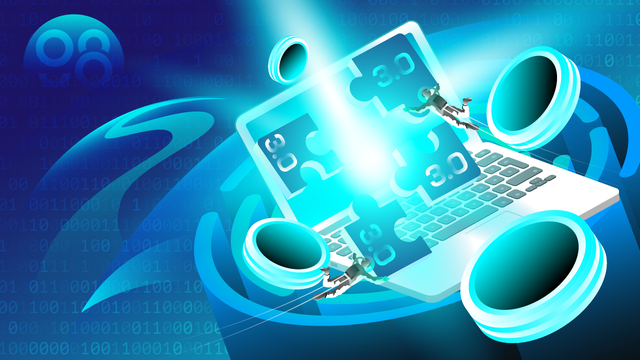 Clearly, financial institutions are looking to embrace this technology. Deloitte's annual survey reported that nearly 80% of respondents believe digital assets will be important or somewhat important to their industry within the next two years. There is also a nagging belief that the pace of digital transformation amid the pandemic is prompting a corresponding shift to wider acceptance of digital currencies.
Although the idea of ​​digital currency in an increasingly digital world certainly makes sense. But, it would take a bigger leap to say that blockchain can support a wide range of specific use cases, including replacing existing internet infrastructure, as web3 advocates suggest. .
Engineer Diehl certainly did not believe so.
"On a computer basis, blockchain networks do not scale except by becoming centralized and democratic systems exactly like the ones they are supposed to create instead." he commented.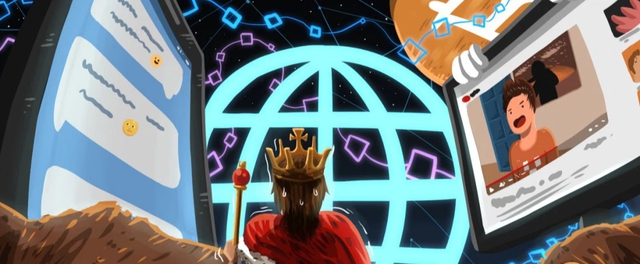 But Carter sees room for both digital currency and other use cases."I see the implementation of both digital currency and blockchain progressing significantly," she said.
Professor Werbach also added that there are some promising examples, but there is reason to be skeptical about web3 as a concept as a whole.
"New systems are built from the ground up, such as DeFi (decentralized finance), No problem with Big Tech, but they face the challenge of scaling and mass adoption. Many so-called 'web3' solutions are not as decentralized as they seem. While other solutions have yet to show they are scalable, secure and accessible enough for the mass market. That could change, but not all of these limitations will be overcome.", he said.
And, whether web3 is a marketing tagline or a real tech trend, there's definitely a lot of money and technology behind it. However, there are still major obstacles and challenges ahead and only time will tell if web3 can overcome them and survive its new cycle of hype.
Refer TechCrunch
.