At first glance, fashion comes from everyday clothes. However, if considered thoroughly, fashion also has a mission to convey a deeper meaning. An important part of fashion is how it affects the mind of the beholder. But the more important part is how it makes the wearer feel about themselves. Are they confident, comfortable, stylish, bold or simple, rustic…?
In the traditional way, when it comes to fashion, people often think of purses and jewelry that coordinate with clothes. However, with the development of science and technology, an individual's style has many more ways to express it.
Personality game in the technology village
The smartphone industry has many similarities with the fashion industry. Both have seasonal lines, usually in the spring and fall. These products span many different price points, but the main function is not much different.
Like fashion, smartphones also play an important role in how people perceive themselves. It's how you use the device such as which applications will be kept on the home screen, how often you use it… The popularity of smartphones today makes this handheld machine even more important in the way of perception. , the back-and-forth interaction between the device owner and the outside world.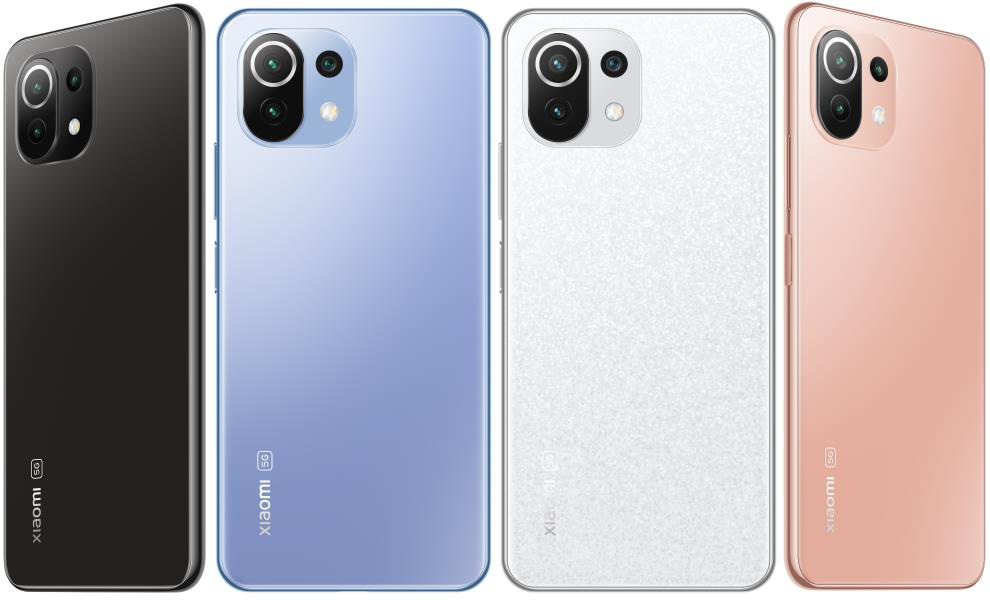 Xiaomi 11 Lite 5G NE has a slim and stylish design
When the context of the race on configuration parameters is gradually fading, smartphone manufacturers look to designs to leave an impression in the hearts of users. Of course, flagship models have always been the site of fierce battles with market-shaping specs and designs.
When users are used to thinking that the mid-range segment is just a place where companies fill their product portfolios, Xiaomi 11 Lite 5G NE appeared and changed the game.
When it comes to smartphones, people often think more about design thinking than fashion. However, Xiaomi 11 Lite 5G NE creates a respectable balance, with meticulous care not easily seen in mid-range smartphones. The product is rounded on 4 sides in a new style, with a body thickness of 6.81 mm with a thin frame border of 1.88 mm. In fact, with only 159 grams, this is Xiaomi's lightest and thinnest 5G smartphone at the price range of VND 9 million.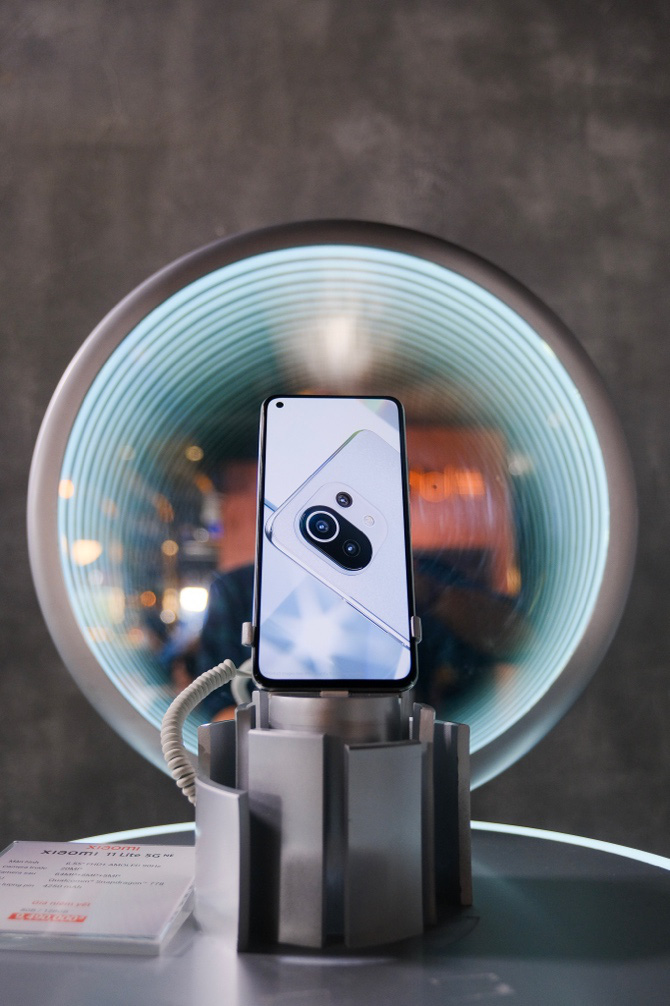 Xiaomi 11 Lite 5G NE attracts attention with its stylish and modern design language
Still keeping the thin and light design language that makes the name of the Mi 11 Lite series, the more advanced quality of finishing is what can be seen in this product of Xiaomi. The edge of the device is still made of plastic, while the back of the glass is rough, leaving less sweat and fingerprints. If you have to regularly use your smartphone for a long time, this is the device for you.
Who are you through the smartphone you are using?
With this product, Xiaomi has jumped into the fashion race in the mid-range segment. A name that has always been famous for its "terrible" configuration, parameters that knock out smartphones in its price range, is now even more transformed with new color arrays: pearl black, sweet candy green, peach pink and snow white of 11 Lite 5G NE.
For young users of the millennials generation, color is always an important factor in expressing who they are.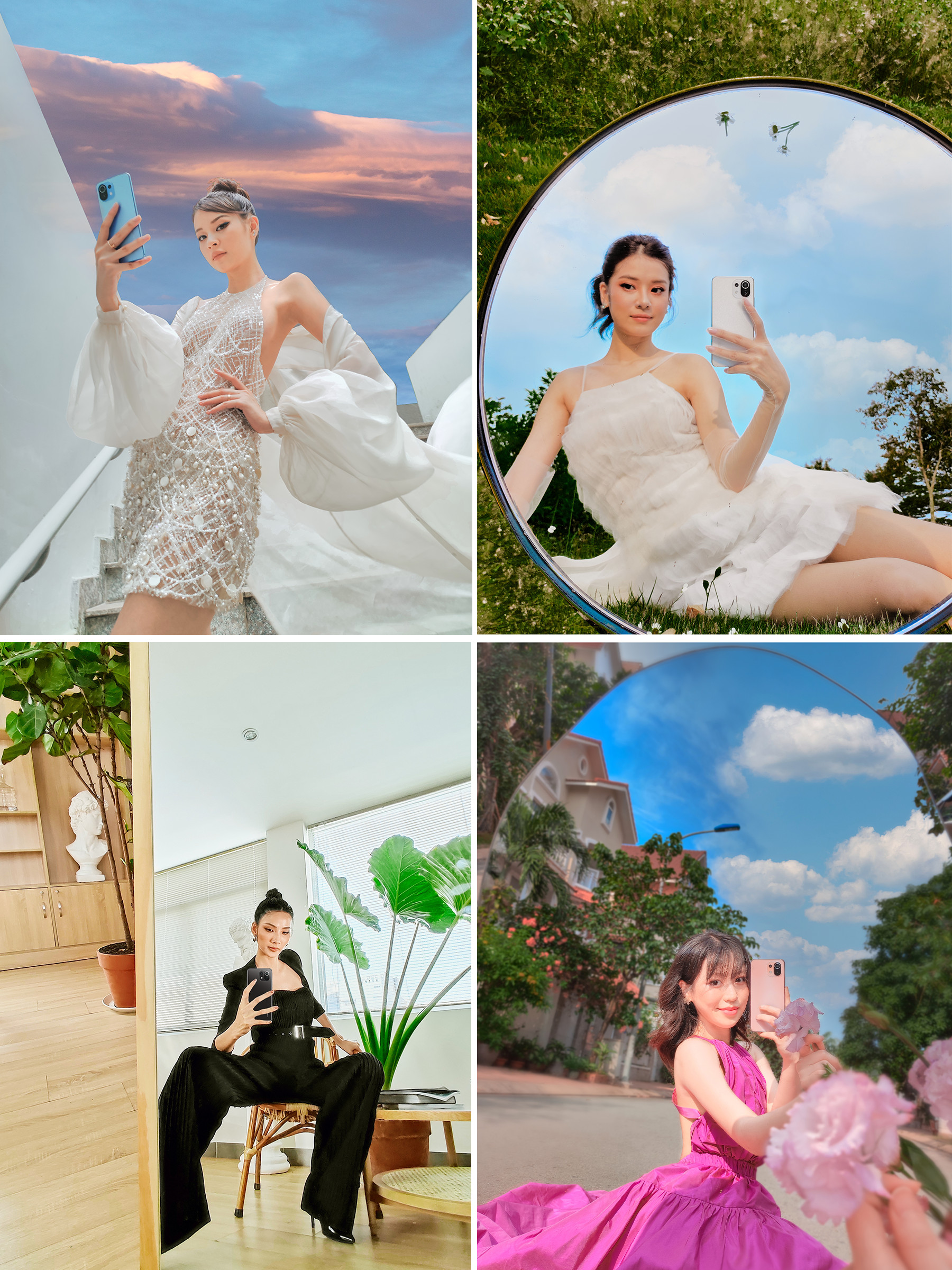 Xiaomi 11 Lite 5G NE has many personality colors
One can see that the owner of the black Xiaomi 11 Lite 5G NE has a rich inner world that likes to hide his feelings and thoughts. Meanwhile, pink will be a sign of a happy soul, always wanting to share the excitement of everything around. If you are an emotional person, let candy green accompany you, while white will represent those who love sophistication and purity.
It can be said that Xiaomi 11 Lite 5G NE with many different colors will be the new fashion statement of millennial users. As millennials, more than anyone else, they know how to make themselves stand out in the crowd. crowded and affirmed its own aesthetic taste. And when personalities find a place to sympathize, a product can represent them, the sublimation will certainly not stop.
Xiaomi 11 Lite 5G NE has officially launched in Vietnam market with all 4 color versions – Pearl Black, Sweet Candy Green, Peach Pink and Snow White. Xiaomi 11 Lite 5G NE is sold in versions: 6GB + 128GB for VND 8,990,000, 8GB + 128GB for VND 9,490,000 and 8GB + 256GB version for VND 10,490,000.
The special edition Xiaomi 11 Lite 5G NE combined with Swarovski receives pre-orders from 11/11 to 16/11 on Xiaomi's distribution channels for the same price of 9,490,000 VND for the 8GB + 128GB version, with a free Swarovski necklace 2,990,000 VND.
.