Samsung will equip the Galaxy Z Fold 4 with two batteries with the same capacity as its predecessor Galaxy Z Fold 3. Therefore, we can expect the battery life of the Galaxy Z Fold 4 to last about 7-8 hours. on the home screen when browsing the web, watching videos, or playing games, just like the Galaxy Z Fold 3.
However, if you turn on the 120Hz frequency of the main screen when playing games, the battery life will drop quickly to only 5 hours. Because the main screen of the Galaxy Z Fold 4 is quite large, it will consume a lot of power. This may be what makes many users feel disappointed, when Samsung does not improve the battery capacity of the new generation folding screen smartphone.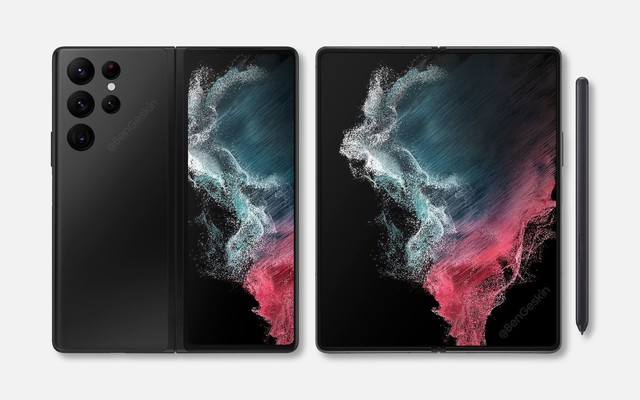 The Galaxy Z Fold 4 will have a battery capacity of 4,270 mAh, consisting of two batteries of 2,002 mAh and 2,268 mAh, just like the Z Fold 3. The Z Fold 3's huge screen is extremely battery hungry when playing games, that will continue. continues to happen with the Z Fold 4, especially when playing games at 120Hz. Even if the Galaxy Z Fold 4 will be equipped with a more power-efficient Snapdragon 8 Gen 1 chip, it cannot help improve the battery life of this smartphone.
As for the charging speed, the Galaxy Z Fold 4 will probably still keep the power level at 25W, equivalent to taking 1 hour and 20 minutes to fully charge the battery. If the above information is correct, then this year's Galaxy Z Fold 4 will not have any improvements in battery and charging technology.
However, the other brother, the Galaxy Z Flip 4, has Samsung's increased battery capacity, from 3,300 mAh (Galaxy Z Flip 3) to 3,700 mAh. The 400 mAh increase will also greatly affect battery life in daily use. Besides, Z Flip 4 will also support 25W charging speed, before Flip 3 only supported 15W charging.
Samsung is likely to launch the Galaxy Z Fold 4 and Galaxy Z Flip 4 simultaneously in August this year.
Reference: phonearena
https://genk.vn/thoi-luong-pin-cua-samsung-galaxy-z-fold-4-co-the-se-khien-nhieu-nguoi-that-vong-20220510101015536.chn