So the science prize is called "Nobel Prize in Neuroscience", Brain Prize 2022 already has its owner. The Brain Prize is an annual award, awarded by the Lundbeck Foundation of Denmark to scientists who have made outstanding contributions in the field of neuroscience research.
The prize is worth 10 million Danish Krone, or $1.5 million. And this year, that money went to a trio of neuroscientists Silvia Arber (Swiss), Martyn Goulding (New Zealand) and Ole Kiehn (Danish):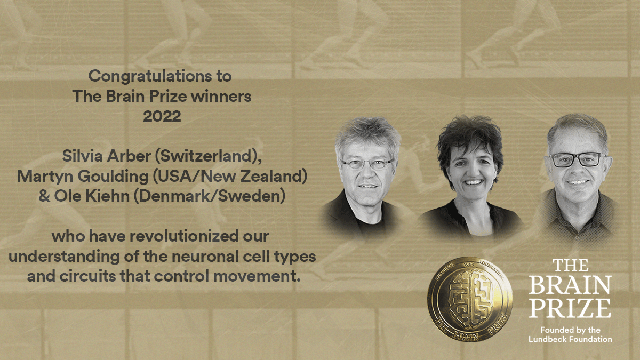 They were assessed by the Brain Prize panel as having researched "revolutionizes our understanding of cell types and the basic motor control circuits of the body."
In this article, let's learn about their interesting work.
Do you think your brain or spinal cord controls your legs and arms?
One two, one two, left right, left right… Perhaps all of us when we were students used to learn to walk. In the military, walking steadily was even a ritual.
It has been used since ancient times, not only with belief but also with science that has proven that walking helps the army increase morale and courage.
But do you know why soldiers can synchronize their arm and leg movements during parades?
Previously, the conventional wisdom of scientists was that the brain was responsible for controlling all these movements. "Everyone is of the same opinion that the brain plans every movement of the body, starting with the cerebral cortex.", said Kiehn, a neuroscientist who just received the Brain Prize.
Accordingly, in the cerebral cortex there is an area called the motor cortex that is responsible for controlling every movement in your body. And the motor cortex has regions that control each arm, hand, leg, and toe.
It's like having a group of workers in your brain directing crane arms, distinct muscle groups in your body, to help you keep your feet steady.
However, the truth is not so simple.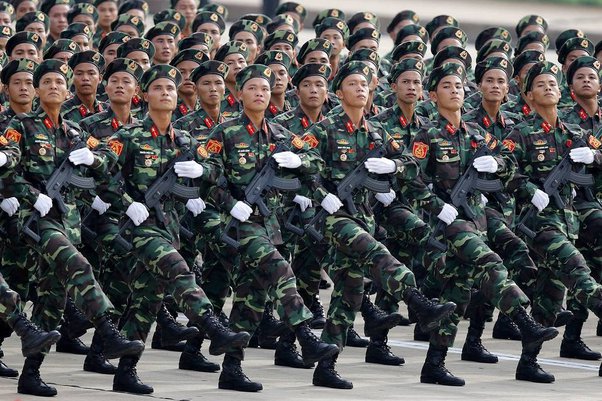 As it turns out, your brain isn't a construction site, it functions like a sailboat. The motor cortex will steer your body like a captain. Every part of the brain, like the sailors on the deck of a ship, has different ranks and duties.
Let's compare: On a medieval sailing ship, the captain is responsible for determining the ship's destination and making sure by all means to get the ship there.
Under the captain will be a mate, helping the captain to calculate the course, based on weather conditions and outside reality, including obstacles that the crew on the mast has observed.
Then came the oarsman and sailor commander, who was responsible for directing the sailors directly using his muscles to steer the ship as intended.
Similarly in the brain, the planning of any body movement is taken up by the frontal lobe. This part of the cerebral cortex receives information about your current location through the senses.
Then, like the ship's captain, it commands Area 6, acting like the mate. It dictates which muscle groups need to contract to achieve the required movement.
This command is transmitted down to the commander, in the brain is Area 4. This area in turn activates specific muscles or muscle groups and transmits that signal down through spinal nerve cells.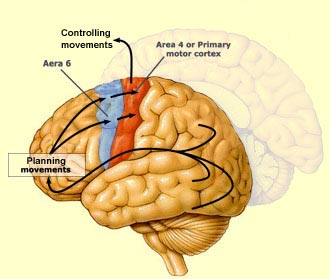 "From an intention generated in the anterior lobe to an actual movement you can have up to 10 synapses.", said Arber, a neuroscientist who recently won the Brain Prize.
What's more, there are many factors such as your mood, feeling hungry, and sensing what's going on around you that can also affect the message the cortex sends through each step, down to the underlying muscle group.
For that reason, Arber and two Brain Prize winners jointly decided to tackle the problem from the bottom up, understanding that neural circuitry that starts in the spinal cord.
"Most people think of the spinal cord as just a cable going down from the brain, it's only responsible for connecting motor neurons with muscles.", Kiehn said.
But again that's not the case. Kiehn's studies showed that the spinal cord actually contains tens of millions of nerve cells. And they are arranged, organized into circuits that can operate almost independently of the brain.
For example, your brain does not exclusively send signals that control the left leg to rise, the right foot to go down, or the left hand and right hand to move. It is the spinal cord that takes care of that division.
Kiehn and Goulding call it a left-right coordination circuit. This vessel is located entirely within the spinal cord. So when soldiers parade, their spinal cord contains the same nerve cells as sailors holding oars on a sailboat. These cells themselves act independently of the brain in dividing which leg is raised and which hand is lowered.
Just as a captain does not have to give orders to the oarsman, so the oarsman himself must do so. The spinal cord cells are this rowing commander.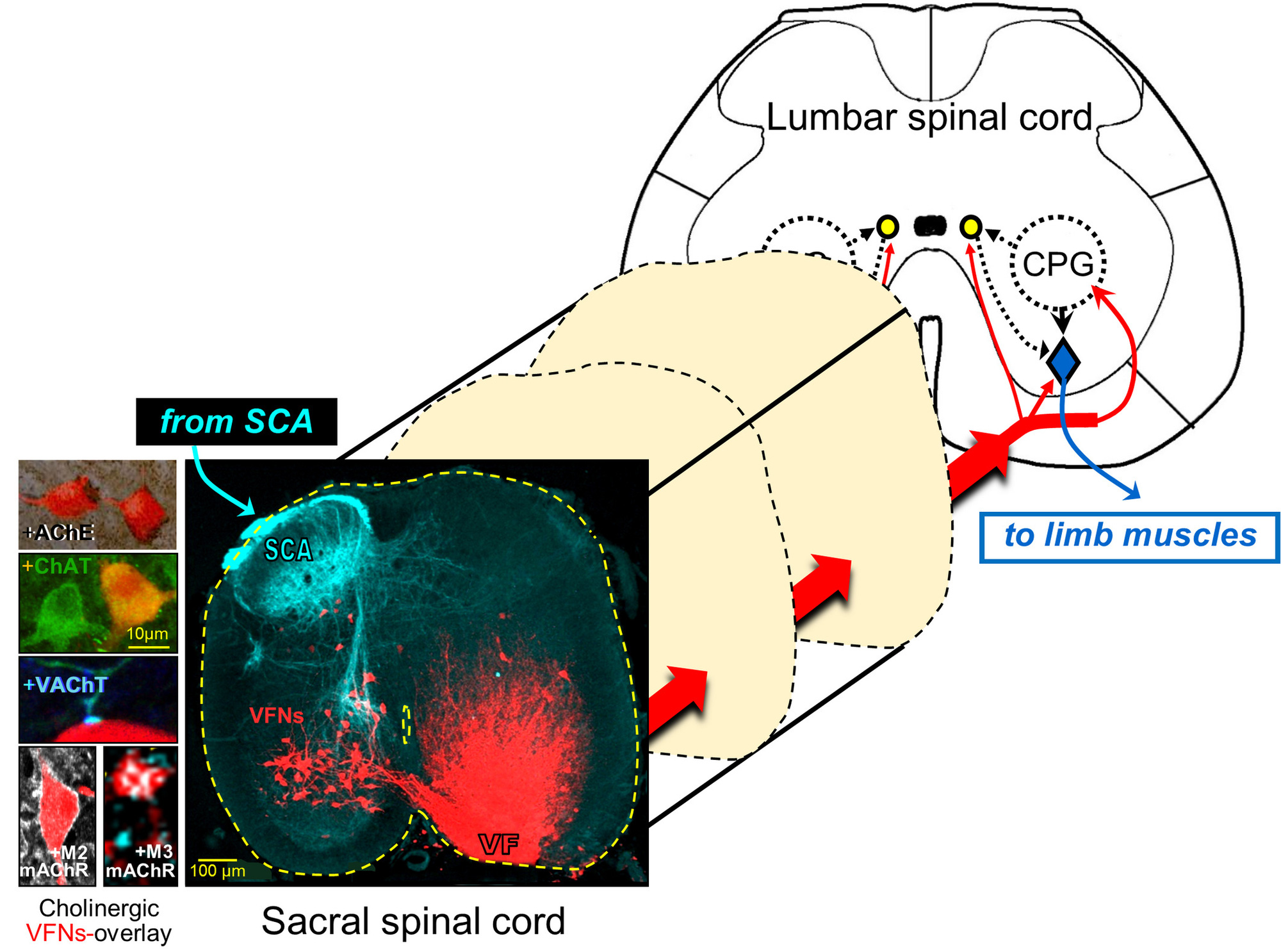 What do these discoveries mean for us?
Not only the spinal cord cells, together, Arber and Kiehn also studied neural circuits in the brain stem, identifying the cell populations responsible for activating and stopping movement, "the other crew on the brain ship" has the function of determining the speed and direction of movement.
But why, after all, should we study these motor circuits? And what does that help?
Kiehn says everything in life we ​​do requires movement. "Motion is how we communicate with each other. It's how we interact with our environment, the outside world."he said.
Movement is also how we communicate with animals. Since they have no language, we can only understand them through actions.
Observing every movement and behavior of laboratory animals helps scientists understand whether the effects they are exerting on them are working, and whether a drug is doing its job properly.
"Because animals can't talk to you, they can't tell you that they're scared or that they don't remember where the delicious food in the maze is."Arber said.
The study of motion itself seems to be "a good foundation to understand how the human brain works", adds Kiehn. Mapping motor circuits in the brain stem has helped researchers better understand Parkinson's disorders.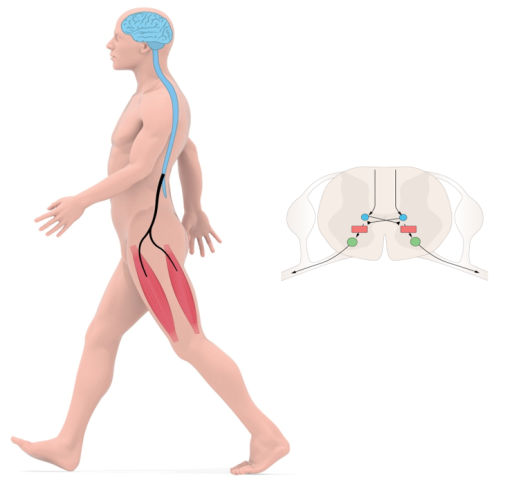 People with Parkinson's disease have a lot of difficulty controlling their motor systems. They gradually became sluggish, unsteady as the disease destroyed the nerve cells in their basal ganglia.
Kiehn and his team recently performed an experiment that restored motor circuitry in this brain stem, in mice with Parkinson's disease, and restored them to normal walking.
Over time, he said, experiments will continue to find out where in each disease the problem is in these motor circuits.
And if we can repair those circuits, with various therapies, typically electrical stimulation or deep brain stimulation, we should be able to cure all sorts of motor-related diseases, from Parkinson's to paralysis.
Refer to Brainfacts

https://genk.vn/giai-brain-prize-15-trieu-usd-vua-duoc-trao-cho-kham-pha-ve-mach-van-dong-do-la-gi-vay-20220306013201636. chn