Acquiring Twitter may be good news for billionaire Elon Musk, but bad news for Tesla shareholders. Just a day after Twitter announced it would accept to sell itself to Elon Musk for $ 44 billion, Tesla shares fell 12.2%, wiping more than $ 125 billion of the market capitalization of this electric car maker. .
The dramatic drop in Tesla shares was due to Wall Street experts worried that the deal to take over Twitter could have a big impact.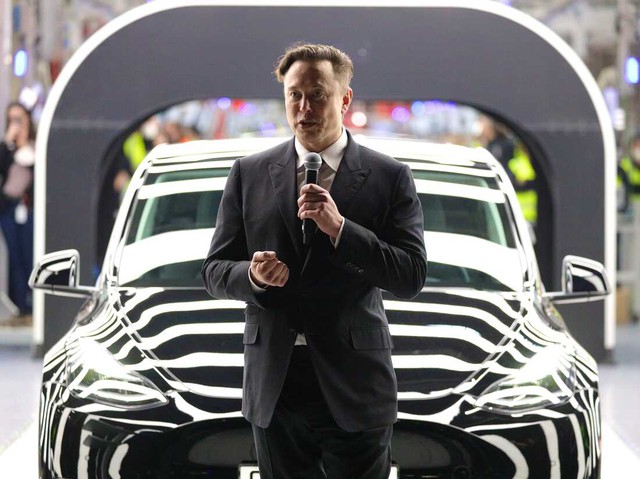 When Elon Musk announced that he had secured enough cash of $44 billion to buy Twitter, he said he would put down $21 billion himself and borrow the rest of the money. However, no one knows where Elon Musk will get the $21 billion in cash. Will Elon Musk sell some of his Tesla shares?
In addition, owning the social network Twitter with affirmation of the right to freedom of expression. Analysts fear that Elon Musk will come into conflict with the Chinese government, an important market for Tesla.
Elon Musk can also get distracted, having to run too many companies at once. Currently, Elon Musk is the CEO of Tesla and SpaceX, and is also involved in activities at Neuralink (the AI ​​company that develops brain implant technology) and The Boring Company (the tunneling company).
Billionaire Elon Musk is currently the richest person in the world, with a total fortune of $ 257 billion, but two-thirds of his fortune is in Tesla shares. If Elon Musk sells part of Tesla's stock to raise money to buy back Twitter, Tesla's stock price will continue to decline. Not only that, but Elon Musk also has to face a huge amount of tax. This makes Tesla shareholders extremely worried.
Reference: NPR

https://genk.vn/tesla-boc-hoi-125-ty-usd-gia-tri-von-hoa-sau-khi-elon-musk-dat-duoc-thoa-thuan-mua-twitter-20220427105632565. chn