The latest trailer of Spider-Man: No Way Home, released on November 17, has officially confirmed that there will be at least 5 villains participating in this blockbuster. Those are Doctor Octopus, Green Goblin, Electro, Sandman and Lizard. More specifically, these are all villains in previous Spider-Man movies, not rebooted specifically for the MCU.
If you do not have time to re-plot the Spider-Man trilogy directed by Sam Raimi as well as the 2 parts The Amazing Spider-Man, let's take a look at the information related to these 5 cult villains, as well as the relationship Their feud with 2 Spiders played by Tobey Maguire and Andrew Garfield.
Doctor Octopus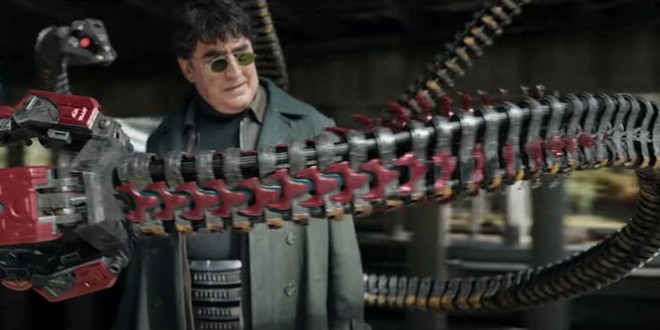 Dr. Otto Octavius, a.k.a. Doctor Octopus/Doc Ock, is the villain in the Spider-Man 2 (2004) movie, and also the villain who appeared most frequently in the No Way Home ad campaign for several years. back month. Alfred Molina will return to take on the role.
Octavius ​​became the villain after a laboratory accident when he tried to merge a robotic tentacle system into his body, only to have his mind completely overwhelmed by machines and artificial intelligence. Once a kind and selfless scientist, Octavius ​​became corrupt, at all costs to fulfill his scientific research purposes, whether it be crime or even murder.
However, in No Way Home, it seems that Doc Ock will become an ally of Spider-Man (Tom Holland). In the new trailer, there are many scenes that show these two characters chatting quite happily, without any enmity. In another segment, Electro, Spidey's nemesis, can be seen attacking Octavius ​​on a tall building.
The theory that fans put forward is that in the first fight when they first met, nanotechnology from Peter's armor penetrated to defeat the AI ​​system in Doc Ock's tentacles, thereby eliminating evil thoughts. inside him (like at the end of Spider-Man 2). And most likely he will help this Spiderman overcome serious consequences after accidentally opening a portal connecting parallel universes.
Green Goblin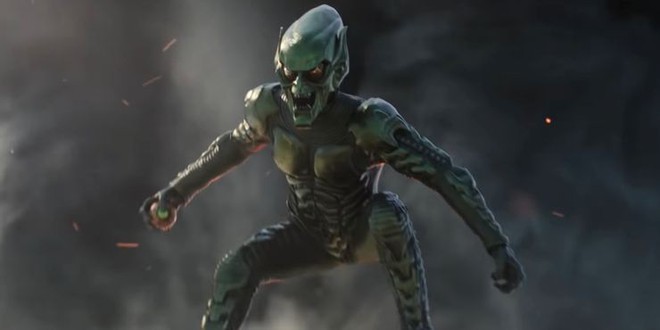 Green Goblin/Norman Osborn, played by Willem Dafoe, is a sworn enemy of Peter Parker in the blockbuster Spider-Man (2002), and also portrays the temperament of one of the most dangerous supervillains. best Marvel comics.
As a sadist with many superhuman abilities and a massive arsenal of advanced weapons, Norman Osborn is always obsessed with Spider-Man and finds ways to destroy Spider-Man's life. That becomes even more difficult when he discovers that Spider-Man is actually Peter, a close friend of Harry Osborn, the son of Norman.
Willem Dafor will return to this role in No Way Home and will still wear the familiar armor from the time of director Sam Raimi, while continuing to use a variety of weapons such as pumpkin bombs or razor bats. Based on the lines in the new trailer, it can be seen that Norman will still find a way to break Spider-Man's spirit once more, push him into mind-twisting battles and even attack MJ, just like he worked with Mary Jane Watson in the Spider-Man universe played by Tobey Maguire.
Electro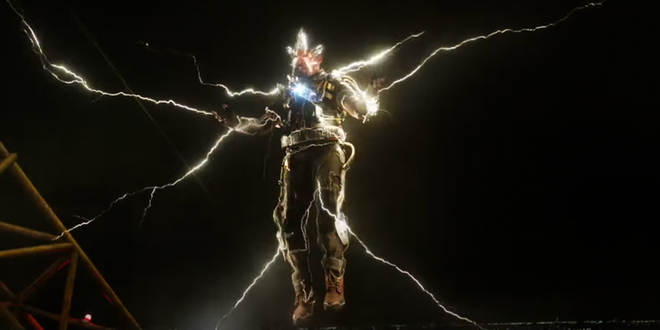 In The Amazing Spider-Man 2, Max Dillon wasn't originally a villain until he accidentally fell into a tank containing genetically modified electric eels and received superpowers to become Electro. As an ordinary employee of Oscorp, even despised and underestimated by everyone, Dillon once idolized Spider-Man to madness after being saved by this superhero.
However, after acquiring superpowers, Dillon accidentally caused a lot of trouble and began to wreak havoc on the city, attacking the people and the police force, despite Spider-Man's almost successful negotiations and eased his panic. With no other choice, the Spiderman had to use force to defeat him and send him to Ravencroft Institute. Since then, Dillon holds a grudge against Spidey and finds ways to get revenge.
Returning to No Way Home, Electro is still played by Jamie Foxx, but the character's image has completely changed. No longer a mutant with his entire body glowing blue, he now looks like an ordinary person in a costume designed according to the comics of the 60s. In addition, the iconic mask. Electro's character has also disappeared, but in one scene, he used the electric current to create another energy mask instead.
Sandman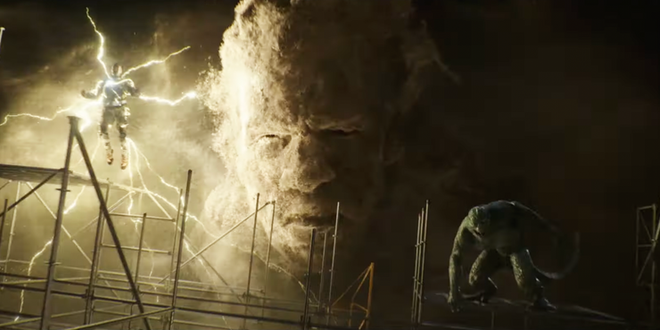 Flint Marko/Sandman (Sandman), played by Thomas Haden Church, is one of the three main villains of Spider-Man 3 (2007). In a controversial plot twist, Marko becomes the killer of Peter Parker's Uncle Ben.
Normally, Marko still exists in human form like everyone else, and often turns his hands into many weapons and deadly forms thanks to his superpower. However, when fighting powerful enemies, he will transform into a sentient sand cloud, or a giant monstrous sand version of himself. In the new trailer of No Way Home, Marko has only appeared in the following 2 versions.
However, the ending in Spider-Man 3 (2007) shows that Marko seems to have reformed and even was spared Peter's life. For some reason, he returned to the path of sin, determined to chase and kill Spider-Man in No Way Home.
Lizard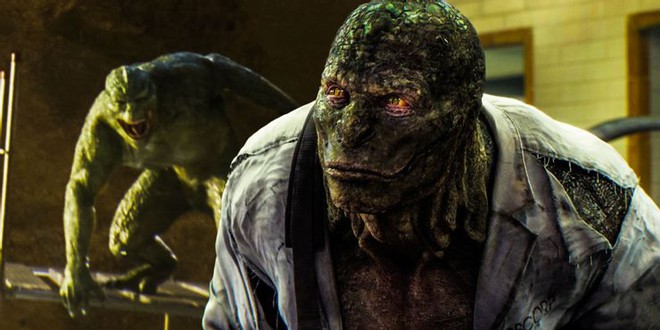 The main antagonist in The Amazing Spider-Man, Dr. Curt Connors/Lizard will also return in No Way Home. Like Otto Octavius, Connors is a kind-hearted scientist whose mind is corrupted after his own experiment: A serum to regenerate lost limbs for any creature (lizard serum).
However, unlike Octavius, Connors survived the final battle with Spider-Man, even saving Spider-Man's life in the most dramatic moment, and at the same time returned to human form and was imprisoned in a camp. mental. This makes the return of Lizard in No Way Home as a villain a pretty big surprise that we can't explain at the moment.
According to ScreenRant
.