Swiss robotics and data science student, Ken Pillonel, once surprised the tech world when he inserted a USB-C port into the iPhone X, replacing the regular Lightning port. It's an impressive technical achievement, but now Pillonel continues to amaze us by doing the opposite: adding a Lightning port to Android phones.
World's First Lightning Port on Android
On his YouTube channel, Ken Pillonel shared a video of bringing the Lightning port to an Android phone. The first video is only 47 seconds long, but Pillonel promises to analyze the whole process in another video coming out in the near future.
The "honored" phone selected for implementation is the Samsung Galaxy A51, which has a USB Type-C connector and was replaced by a Lightning port by this student. According to the video, after switching to the Lightning port, the Galaxy A51 still works, it still receives battery charging, supports data exchange. Although the video was posted on April 1, Pillonel insists this is not an April Fools joke.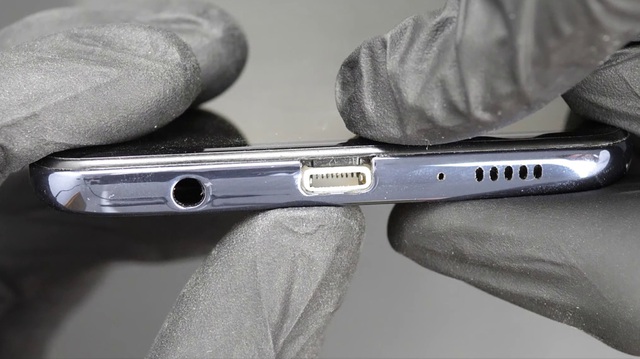 As for the world's first USB-C iPhone that Pillonel made before, it was sold for $86,001 (nearly 2 billion VND).
Reference: XDA-Developers

https://genk.vn/sinh-vien-thuy-si-do-cong-lightning-cho-smartphone-android-mot-chiec-galaxy-a51-20220403230006516.chn