This morning (April 7), Tyler Ngo – a famous Vietnamese-born supercar player in the US – was present in Ha Long to join a caravan to conquer Sa Vi cape (Mong Cai, Quang Ninh) by electric car model VF e34. Although participating in the journey of VF e34, the models that he ordered in the past are VF 8 and VF 9. Currently, these two electric SUV models have not been delivered to customers.
Tyler Ngo next to the VF e34 in Ha Long.
Here, Tyler Ngo also confirmed the number of VF 8 and VF 9 cars that he ordered up to 10. It is not clear what this supercar player has ordered so many VinFast cars for.
In November 2021, this super car player flew from Ohio to Los Angeles to order VinFast electric cars, but has not revealed specifically which car to buy. At that time, the VF 8 and VF 9 duo called VF e35 and VF e36 were displayed at the Los Angeles Auto Show.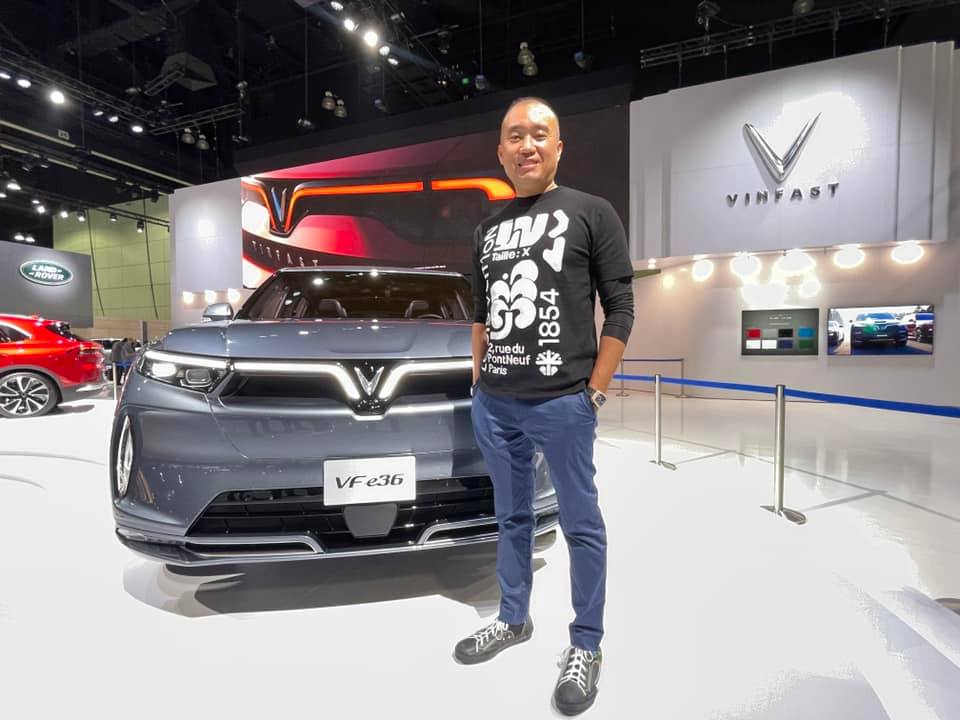 Tyler Ngo was in Los Angeles to see the car.
As expected, Tyler Ngo will go to the factory in Hai Phong to test drive the electric car model he is about to buy. Previously, a few VF 8s were spotted at the factory, apparently test versions. As for VF 9, this VinFast's largest SUV has never been fully revealed and is just a prototype without an interior.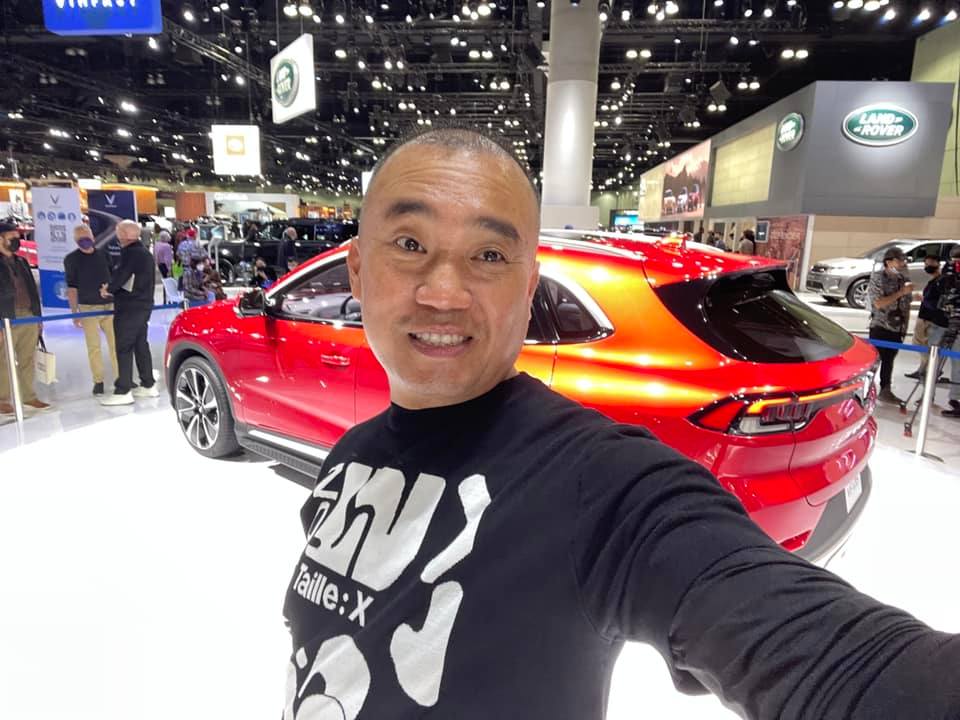 The car that Tyler Ngo test drove could be the VF 8.
VF 8 and VF 9 are the two latest electric SUV models and belong to the largest segments of VinFast. In particular, the VF 8 belongs to the D-segment SUV segment, lower than the VF 9 which is an E-sized SUV. If compared to the segment, the VF 8 can be compared to the Mercedes-Benz GLC and the VF 9 compared to the GLE.
The electric SUV duo both owns modern equipment such as "full" LED lights, a 15.4-inch screen inside, a panoramic sunroof, smart technology features in the ADAS and Smart Services packages. The electric motor on the car has a capacity of 402 horsepower, 640 Nm of torque and 4-wheel drive system. Two versions of VF 8 give a range of about 460 km and 510 km after a single charge. The battery of the two VF 9 versions gives a distance of about 485 km and 680 km after a single charge.
About Tyler Ngo, he currently lives in Ohio, USA, with a collection of famous supercars from Lamborghini and Ferrari brands to sports cars and high-performance cars. He is known to be extremely passionate about cars, so he named his two children Bentley and Aston.
https://autopro.com.vn/dan-choi-sieu-xe-tyler-ngo-xac-nhan-dat-mua-10-chiec-vinfast-vf-8-va-vf-9-bay-tu- my-venha-may-o-hai-phong-de-chay-thu-xe-20220407093400812.chn
https://autopro.com.vn/dan-choi-sieu-xe-tyler-ngo-xac-nhan-dat-mua-10-chiec-vinfast-vf-8-va-vf-9-bay-tu- my-venha-may-o-hai-phong-de-chay-thu-xe-20220407093400812.chn?fbclid=IwAR3Ug-V3alFxDGm1IxqqkraWCE2XoSd5Yji_8hyY7XbN4gAlj88ZVaqMhQE