Researchers have developed a rechargeable lithium-ion battery, with the remarkable feature of being in the form of extremely long fibers that can even be woven into fabrics. This type of battery is expected to open a new door for wearable electronics and 3D printed batteries in almost any shape.
It could bring new possibilities to communications devices, sensors, and devices that can be worn like regular clothing, as well as devices where batteries can become part of the structure. bamboo.
In a proof-of-concept test, the team produced the world's longest flexible battery filament, up to 140 meters, to demonstrate that the material can be manufactured to arbitrary lengths. This study was carried out by three main authors, Tural Khudiyev (now an associate professor at the National University of Singapore), Jung Tae Lee (now a professor at Kyung Hee University) and Benjamin Grena (now working at the National University of Singapore). Apple), in addition to other associates, all of whom have been or are currently working at the Massachusetts Institute of Technology.
Previous researchers have succeeded in making fibers containing a variety of electronic components, including LEDs, optical sensors, and digital communication systems. Many of these fibers are wearable and washable, making them practical for use in household products, but all have so far relied on an external power source. Now, this fiber battery is also wearable/wearable and washable, which will allow such devices to operate completely independently.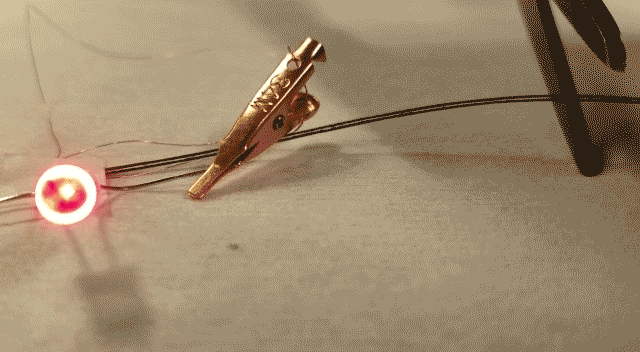 The new fiber battery is manufactured using a battery gel and a standard spinning system and then heating it to just below the melting point. Material is sucked through a narrow hole to compress all parts to a fraction of their original diameter, while maintaining the arrangement of the parts.
There have been previous studies to create filament batteries, but they are built with important materials on the outside of the fiber, while the new battery will put it all inside the fiber, then cover it with a protective layer. external protection, thanks to which it is more stable and waterproof.
Being able to create a 140-meter-long battery strand suggests that there is no length limit to the technology, with the researchers claiming that they can extend the length up to kilometers.
In addition, fiber batteries are thinner and more flexible with a length-to-width ratio of up to a million, far exceeding other designs, which makes it possible to create pin-combining fabrics.
The 140 m long battery fiber has an energy storage capacity of 123 mAh, which can charge a smartwatch or phone. It is only a few hundred microns thick, thinner than any previous filament battery.
The team demonstrated integrating LEDs and Li-ion batteries in a single wire, and believe that more than three or four devices could be combined in such a small space in the future.
In addition to the form of microfibers incorporated into clothing, the battery material could also be used in 3D printing or custom shape systems to create solid objects, such as a cover that could provide power supply.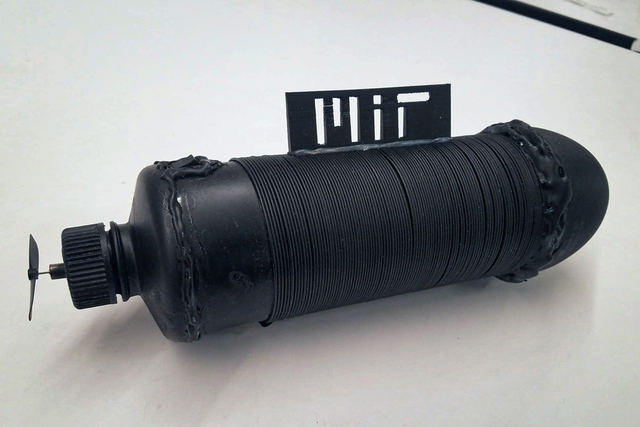 To demonstrate this ability, a toy submarine was wrapped in battery fibers to provide power. Incorporating power supplies into the construction of such devices can reduce their overall weight and thus improve their performance and range. If you want to create complex objects combined with batteries through 3D printing, this is the technology to help you do it. After printing, you don't need to add anything else because everything is already inside.
The team has applied for a patent and will continue to make further improvements in capacity and materials to improve efficiency. Such fiber batteries could be ready for commercial use within the next few years.
Reference: MIT
.