In the next few years, paper-thin speakers will become more popular. But at present, this is still considered an amazing audio device product researched and manufactured by scientists at the Massachusetts Institute of Technology (MIT), USA.
The team's research has just been published in the journal IEEE Trans Transaction of Industrial Electronics. MIT's press release says the new device is as thin as a sheet of paper, but can still produce high-quality sound.
Another feature of this speaker is that it uses very little power, only about 100 milliwatts of power is enough to provide for operation.
The paper-thin speaker is being tested at MIT.
This ultra-thin speaker does not operate on the same principle as the classic speakers. According to researchers, the way it works is even simpler than normal speakers
In the loudspeakers as we know them today, an electric current is passed through a conductive coil to create a magnetic field. The magnetic field then travels to the vibrating diaphragm unit inside the speaker. This membrane continues to circulate air above it to produce the sound we hear.
Meanwhile, the MIT scientists' system involves eliminating several steps in the process. They used a thin film of piezoelectric material. Piezoelectricity is the property possessed by some materials that become electrically polarized under the action of a mechanical stress.
This means that voltage will not be applied to the conductive coil but directly to the vibrating membrane, effectively eliminating several process steps and saving considerable space for the device.
Simple production process
Speakers based on this principle have been invented before, the researchers point out, but they have the disadvantage of not being able to be fixed to a surface, because then the diaphragm will no longer be able to oscillate freely. .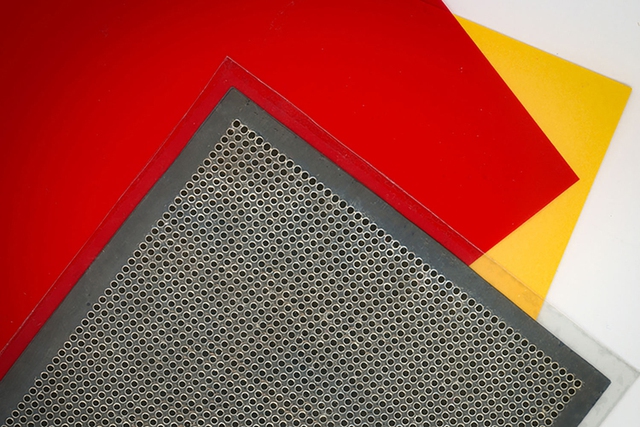 To overcome this problem, the MIT team will create small domes, each 15 microns high and as thick as 16 human hairs. They are surrounded by cushions, which protect them from physical impact, while allowing them to oscillate freely.
According to the researchers, the manufacturing process involves three stages: The first is to cut small holes in a thin sheet of synthetic polymer. In the second step, laminate the underside of the polymer with a very thin film of piezoelectric material (8 microns). Finally, apply vacuum technique above and 80°C heat source below to form domes.
MIT director Boris Bulović insists the product is relatively simple to manufacture. In terms of experience, users only need to use two clamps to attach the speaker to the desired place, link it to the transmitter port wire and start enjoying the sound.

https://genk.vn/che-tao-thanh-cong-loa-mong-nhu-to-giay-chat-luong-am-thanh-tot-den-khong-ngo-20220506200314806.chn