Successfully raising capital from leading investment funds for start-ups
After 5 years of establishment, bTaskee has made strong development steps. Starting operations in Ho Chi Minh City in 2016, bTaskee is now present in major cities and provinces in Vietnam: Hanoi, Hai Phong, Da Nang, Nha Trang, Da Lat, Binh Duong, Bien Hoa and Bangkok ( Thailand).
The year 2021 is a year to record the difficulties of the domestic help industry in all countries in the region. Regardless of whether it's traditional housework or hourly help via smart apps. bTaskee is an application developed in the digital space, but products and services are directly served to consumers, so when the pandemic was complicated, it was more or less affected.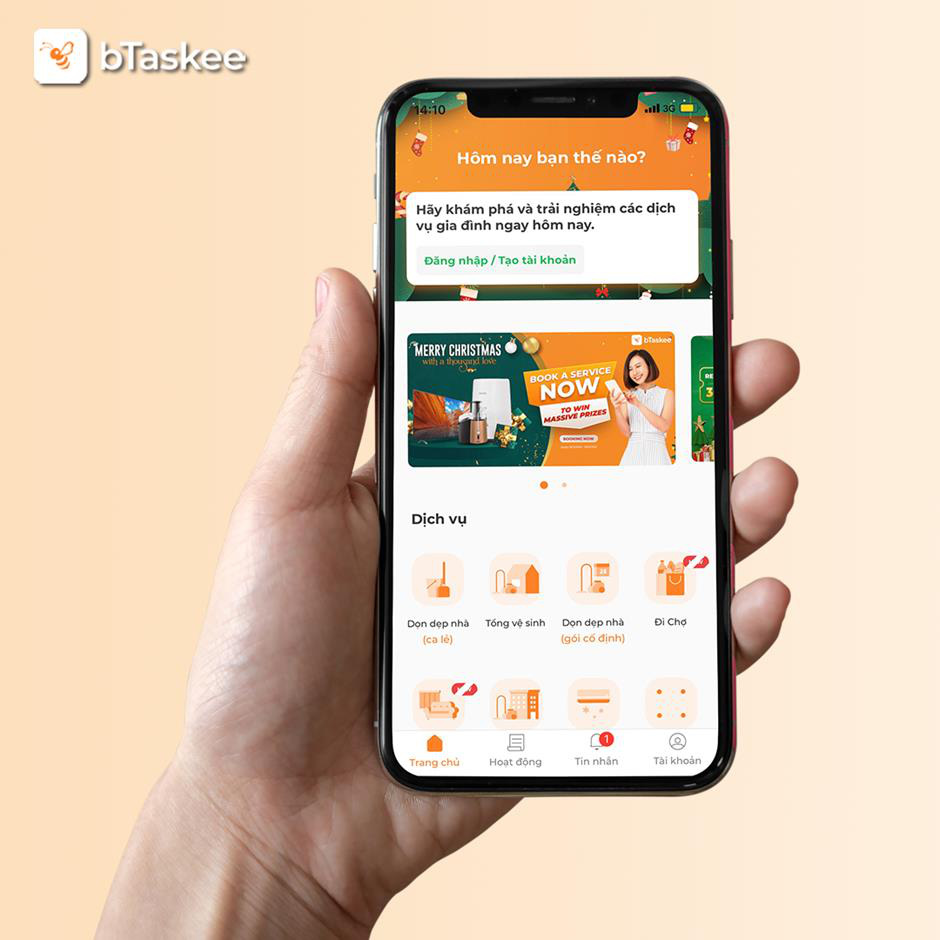 bTaskee provides hourly maid service at home through an application platform.
To match the epidemic situation, bTaskee is always a pioneer in offering new services with high humanity suitable for the epidemic such as disinfecting spray, going to the market,…, in addition to financial figures. Impressive main always grows more than 15%. It is these things that are the basis for bTaskee to be invested in bTaskee by Nextrans – a venture capital fund aimed at Korean startups, founded by Mr. Eddy Hong in 2007.
The specific investment amount in this round of funding is not disclosed, but the Nextrans representative highly appreciates bTaskee's growth and vision in fiscal year 2021 before coming to a decision to pour capital.
Focus on developing new humanistic, consumer-oriented services
With the investment received from Nextrans and two other partners, bTaskee will focus on developing and expanding markets, new services to make the lives of urban residents more and more convenient.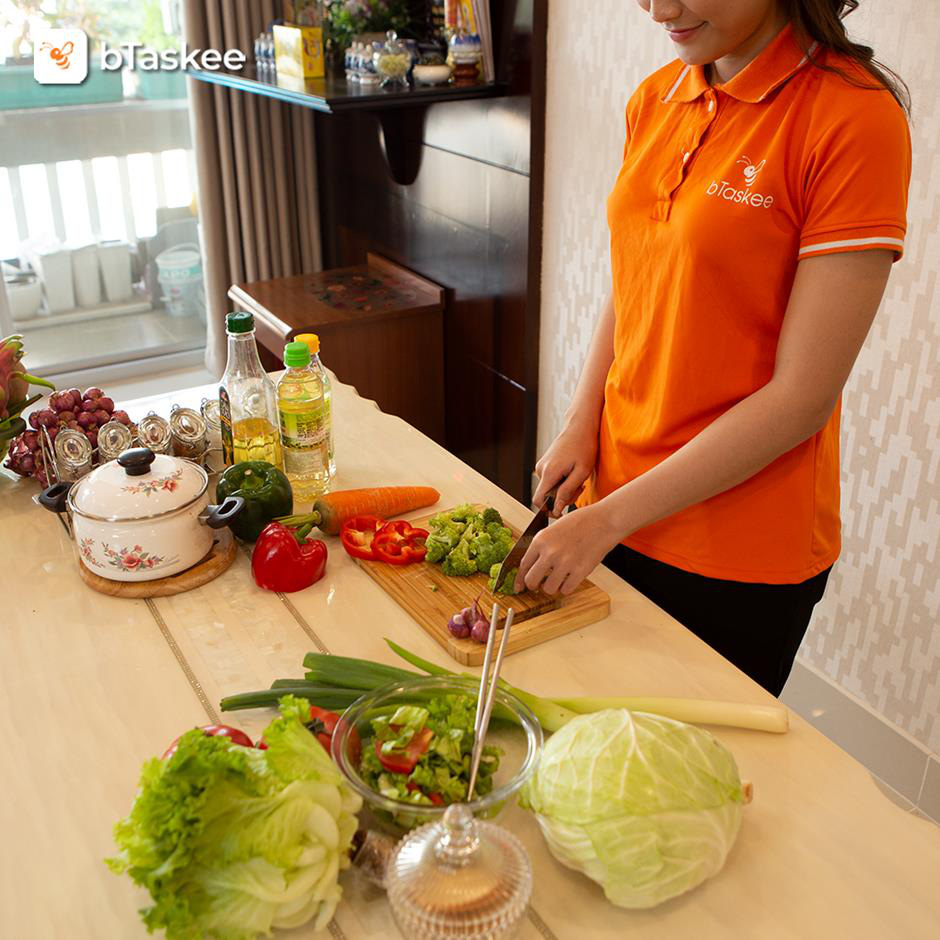 bTaskee makes the life of urban residents more and more convenient
The new services that bTaskee aims to in the near future will focus on human factors such as the elderly, the sick, and young children. These are all people who need a lot of help but are not given proper attention.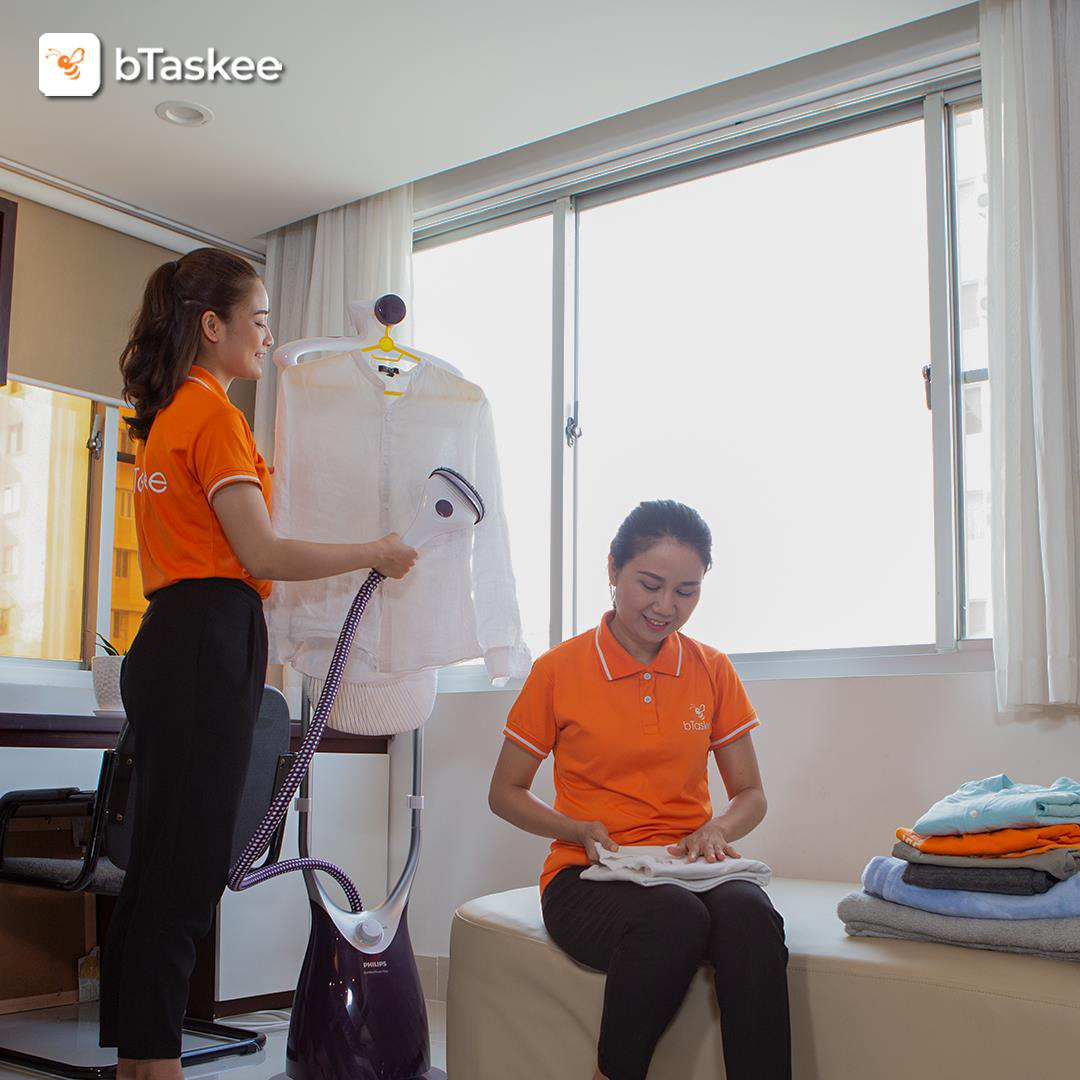 After 5 years of working in the field of hourly maids, bTaskee has reached the level of serving more than 3000 house cleaning jobs per day.
For customers who have used hourly maid services such as house cleaning or other household utilities of bTaskee, booking an appointment to take care of the elderly, the sick, and children is very simple. Just open the bTaskee application to choose a service – fill in all information such as address, time, notes,…. and the system will immediately search for collaborators to do the work. . Now when you have to go on an unexpected business trip, have long meetings, …., customers will no longer have to worry, stand still because relatives at home have no one to look after and take care of.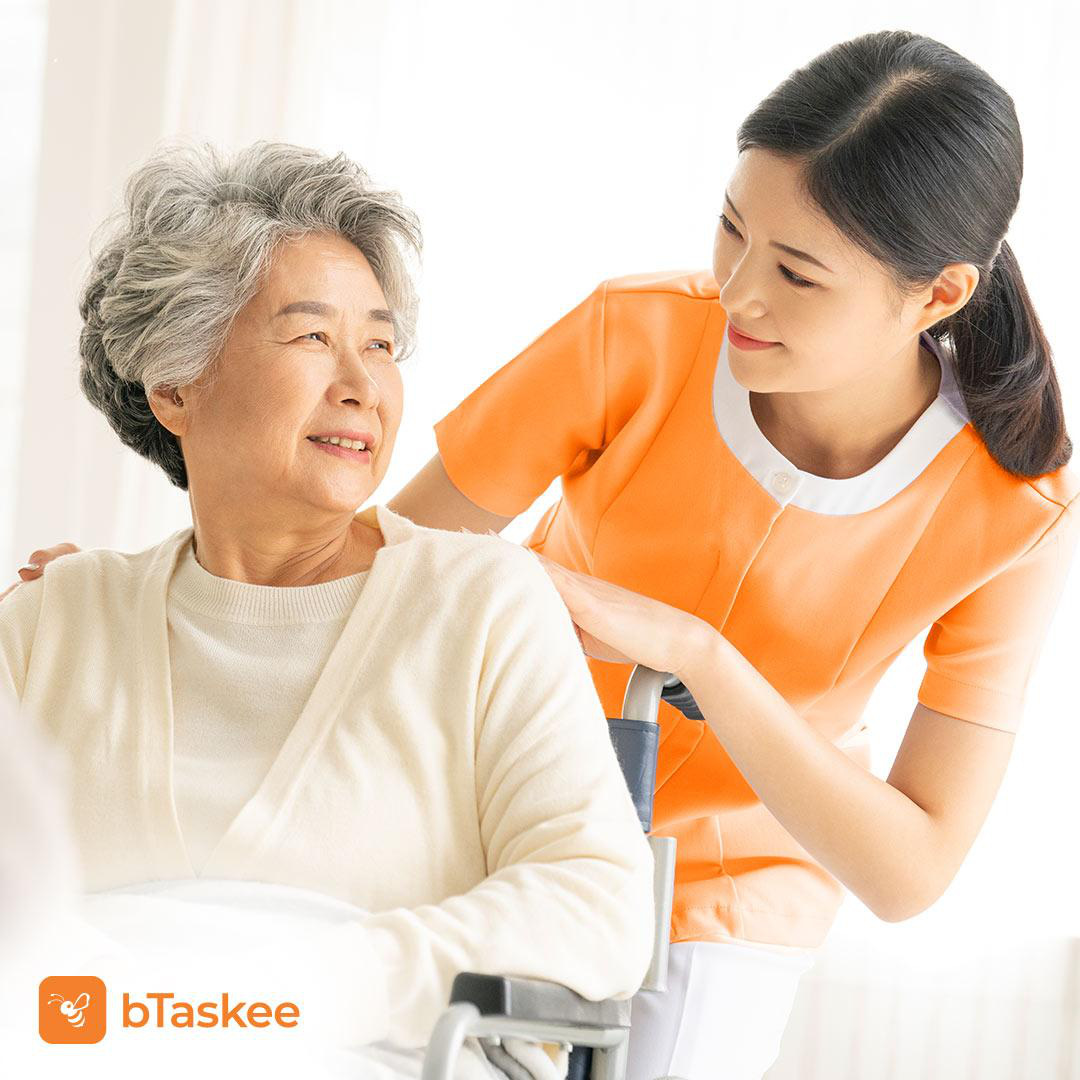 Now bTaskee customers can book care for the elderly, sick and children right on one convenient app.
Readers can view the full range of hourly maid services of bTaskee at: https://www.btaskee.com
Modern life also allows many elderly people to choose a single life, not wanting to disturb their children or relatives living and working abroad. With a friendly interface for the elderly, simple operation, so when they feel that their health is not guaranteed and need support, they can schedule their own appointment for bTaskee's collaborators to take care of them. . Now the elderly are no longer afraid of loneliness, afraid of the thought of having to go to a nursing home when they need help. She was able to enjoy her old age happily and leisurely in her own home, familiar living space with full services of bTaskee.
Previously, in order to find people to take care of the elderly, sick, and young children, families had to spend a large amount of money on brokers and middlemen. Not to mention it takes time to verify identity, promises many benefits to keep employees, passively when employees voluntarily quit without a replacement. Such accumulated difficulties have formed a risky market segment, standing still while this demand is increasing, increasingly requiring a well-trained training process.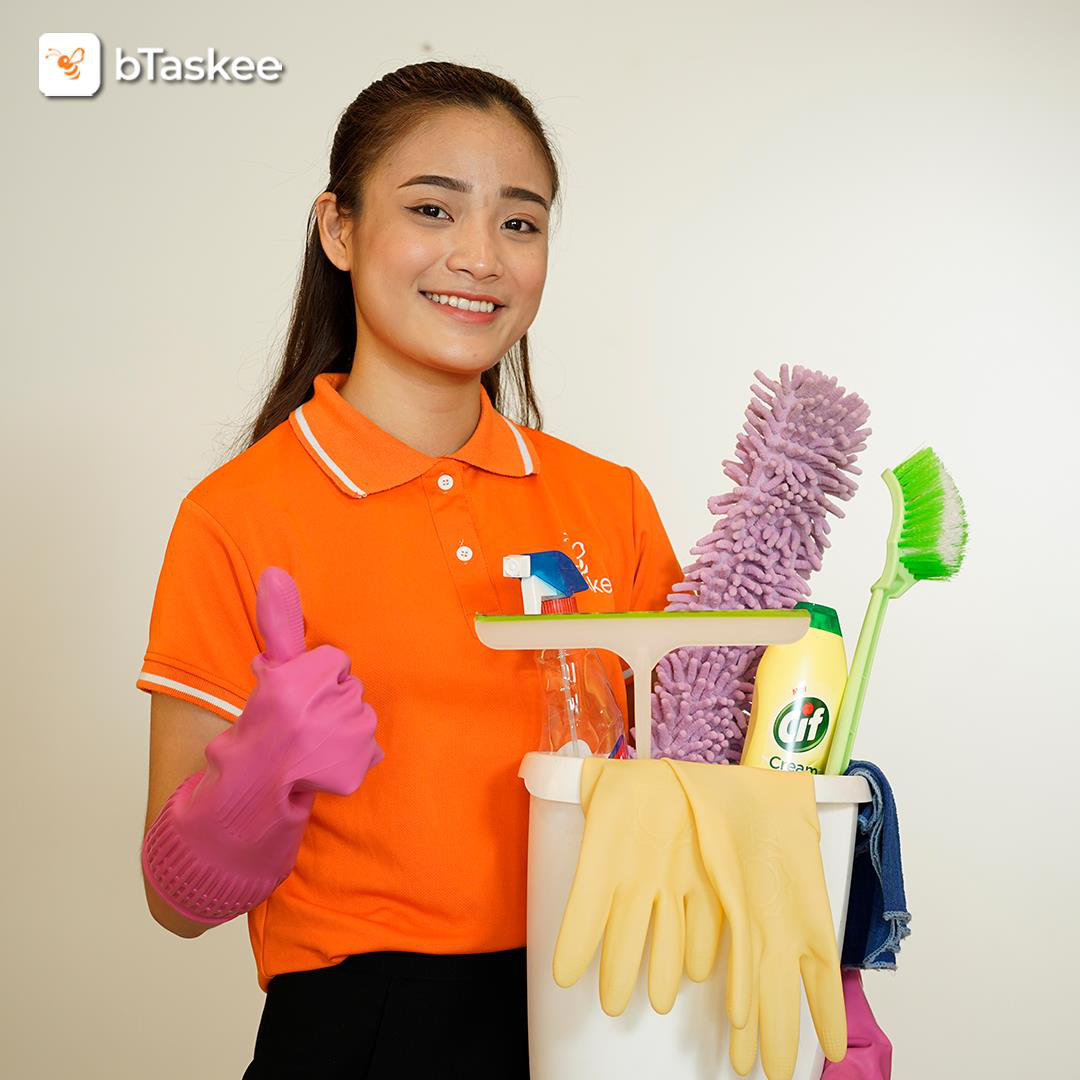 bTaskee confidently reaches out to the international market with this successful fundraising event
The cooperation of Nextrans – partners with bTaskee will solve all outstanding problems not only with the Vietnamese market but also expand to other Southeast Asian markets. This is a market with many similarities in culture, lifestyle and consumption with Vietnam. Customers who need to use the service just need to actively go to the booking application, the system will search and notify the exact remuneration price to be paid.
Receiving the investment of Nextrans and its partners amid the market freeze due to the epidemic situation is a positive signal for bTaskee to bring to the market for the first time to bring in hourly maids, house cleaners, and carers. Taking care of the elderly, sick and young children in Vietnam and Southeast Asia with transparency in prices, flexible working hours and deep humanity.
.