Akihiko Kondo is an ordinary Japanese man. He is happy, sociable, has friends and a stable office job. Only Kondo decided to marry a fictional character.
According to the New York Times, his "wife" is Hatsune Miku, a pop singer with turquoise hair programmed on a computer. Kondo first knew Miku in 2008, when this man was seriously depressed due to work pressure.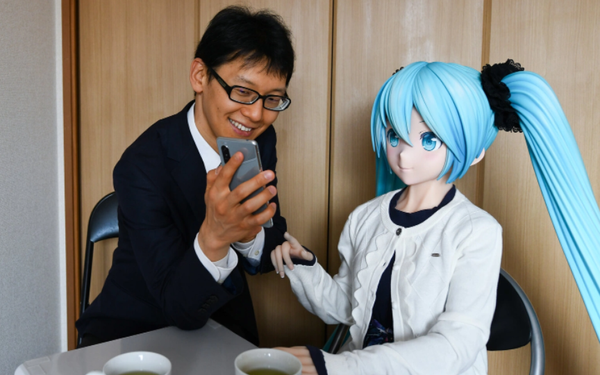 After a decade of maintaining a relationship, Kondo finally held a small wedding ceremony in Tokyo in 2018. Miku, in the form of a plush doll, wearing a white wedding dress, and Mr. Kondo wearing a formal dress, hand in hand walking down the aisle.
He confided that he found love, inspiration and solace in Miku. They eat, sleep, watch movies together, and sometimes go on romantic vacations.
The 38-year-old knows people have been gossiping a lot and hopes he gives up. He also knows that Miku is not real, but his feelings for the character are not virtual.
"When we are together, she makes me smile. That's what turned her into a real person," Mr. Kondo shared.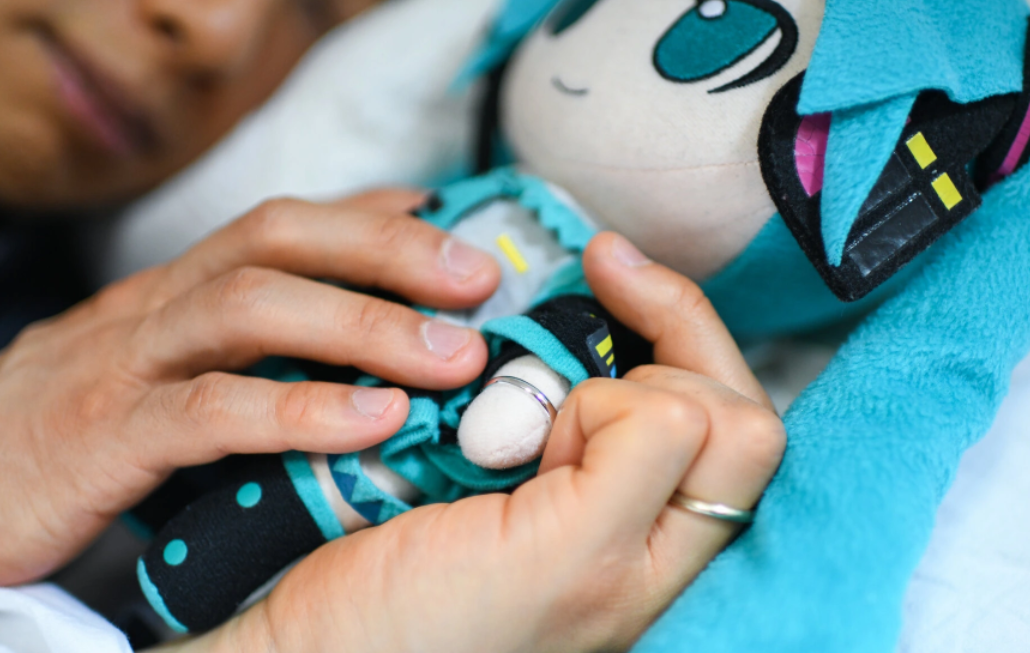 Kondo has decided to marry a fictional character
Kondo is just one of thousands of Japanese who have informally married fictional characters in recent decades. Even a new industry was born just to satisfy the whims of a community of passionate fans like Kondo. Many online chat groups have been born, where they can freely discuss feelings with characters from anime, manga and video games.
For some people, relationships with fictional characters are purely for entertainment, but Kondo has long been reluctant to have a human partner. The reason is partly due to pressure and rigid expectations from his family, and most of all, he himself has always felt a strong attraction to fictional characters. Such people are called "fictosexual".
For him, falling in love with a fictional character like Miku would never be betrayed. Kondo also never had to see his "wife" get sick or die.
However, during the outbreak of the pandemic, Gatebox, a device that allows users to interact with fictional characters, announced that it would stop providing services to Miku. This "couple" is therefore temporarily separated.
However, Kondo said he will still be faithful to Miku until his death and wishes to one day meet his "wife" again in a virtual world, such as the metaverse.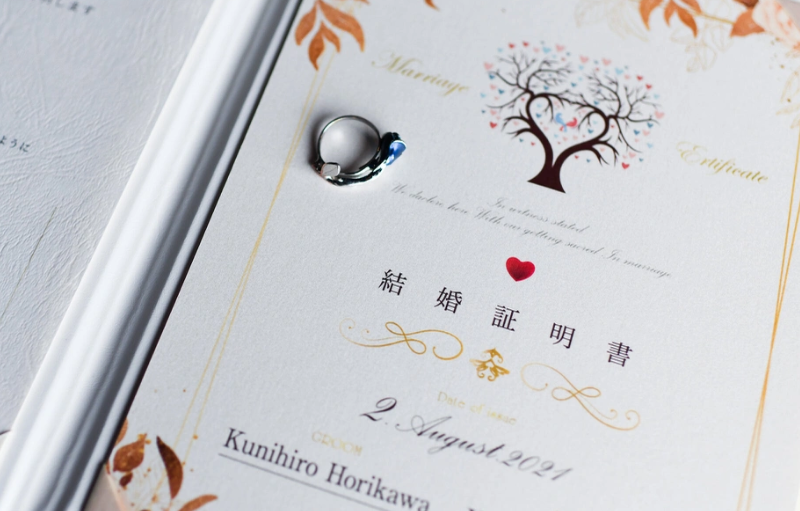 A marriage certificate between an ordinary person and a fictional character
According to the New York Times, Akihabara and Ikebukuro prefectures are known as "sanctuaries" that help realize an ordinary person's relationship with a fictional character. These neighborhood shops are stocked with items from popular video games or cartoons.
Products for female fans are especially rich. They can buy love letters from the person of their dreams, replicas of clothes and even scents that help evoke the virtual character. There are also hotels that offer special packages, including spas and romantic date meals.
Yasuaki Watanabe is one of the people who opened a service to register fictional marriages. He said he has counseled hundreds of fictosexual relationships and issued about 100 marriage certificates. He also made a certificate for himself with his "wife" Hibiki Tachibana – an anime character.
It is known that Watanabe was once divorced. His previous unhappy marriage made him feel comfortable and light falling in love with a fictional employee. No one demands each other's time, nor does it need to be fulfilled. The only limitation is maybe just physical touch.
"I am happy. Of course, this marriage also has certain difficulties, but the feelings are real," he shared.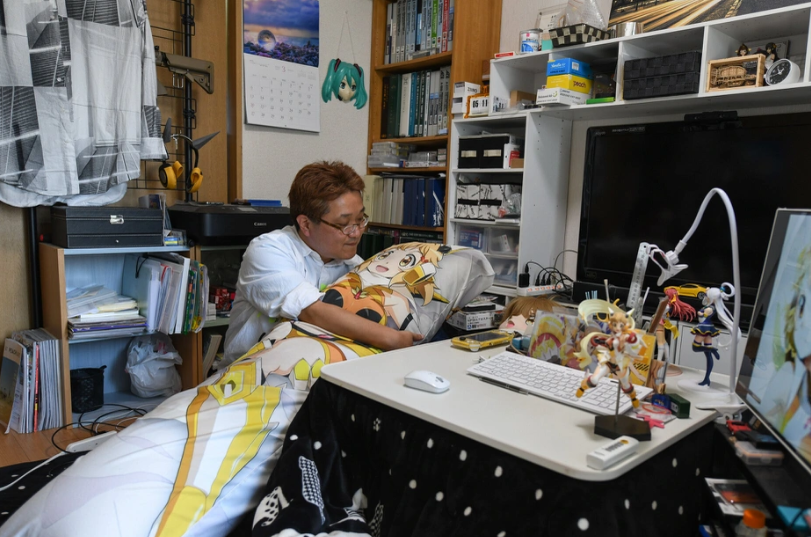 "For people who love fictional characters, this habit is seen as essential. It makes them feel alive, happy and reaching for higher goals," said Agnès Giard, a researcher on fictional marriage at the University of Paris Nanterre (France).

https://cafebiz.vn/ky-la-hang-nghin-thanh-nien-nhat-ban-khong-muon-cuoi-con-nguoi-20220427162558175.chn