Spider-Man: No Way Home is one of the most anticipated blockbusters in phase 4 of the MCU. After being exposed by Mysterio in Far From Home, Peter Parker's life was completely turned upside down when he and his loved ones repeatedly became the focus of public scrutiny.
To solve this problem, Peter decided to go to Doctor Strange with a forbidden spell to erase part of everyone's memories, making them forget the true identity of the hero behind the Spider-Man mask. However, it was that same spell that opened the door to other universes, drawing 2 Spider-Man and a series of villains from the old movies to the MCU, including Doctor Octopus, Green Goblin, Sandman, Electro and Lizard.
Spider-Man: No Way Home is the first Marvel Studios movie project to directly exploit the theme of the multiverse. And the ending of this movie also has a lot of meaning for many of Marvel's future plans, the most important of which include: Spider-Man will continue to stick with the MCU; and Venom have officially joined this cinematic universe.
What happened at the end of Spider-Man: No Way Home?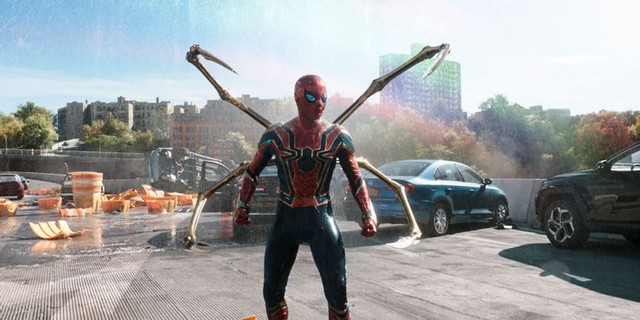 Spider-Man: No Way Home would have ended very soon if Peter Parker hadn't decided to find a cure for the villains from other realities, helping them avoid a fateful death when confronting him. Spider.
Spidey and two other versions of himself work together to fight and save Otto Octavius, Norman Osborn, Flint Marko, Curtis "Curt" Connors and Maxwell "Max" Dillon, turning 5 these villains into ordinary people. However, to avoid a catastrophic multiverse battle, Peter accepts to complete Doctor Strange's forbidden spell, making everyone in the world forget his true identity.
The ending of Spider-Man: No Way Home shows Peter moving into a new apartment, starting a new life, a lonely life when no one knows Spider-Man's true identity, not even his best friend. Ned or his girlfriend MJ. The Avengers probably don't even remember the name Peter Parker anymore, which is why he decided to make himself a new superhero costume, instead of freely using Stark's technology as before.
The remaining 2 Spider-Man guys were also sent back to their respective universes. However, since the villains have been cured, we can temporarily say that the stories in the previous Spider-Man movies will have a slightly different ending. For example, Peter Parker will no longer have to fight Doc Ock to the death, but instead, collaborate with him on new scientific research projects.
How does Doctor Strange's spell affect the MCU?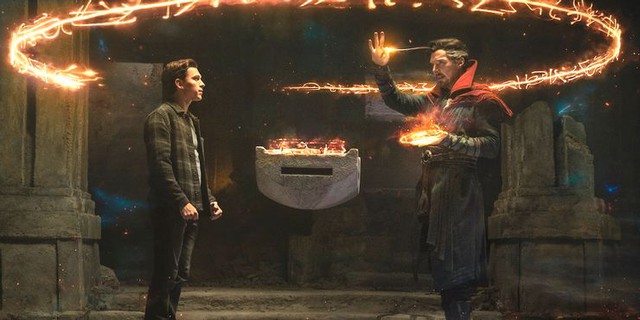 As stated above, Strange's spell causes everyone in the world to forget the identity and even existence of Spider-Man. That means that the history of the Avengers has been completely changed, when Spidey was never a member of this squad. No one will remember him participating in the battle with Thanos, or helping Iron Man confront Captain America in Civil War.
In other words, this spell erased all traces of Spider-Man from the main MCU timeline, while also giving the character a whole new start. The question is now, in what timeline does Peter Parker exist? Because in the Loki series it is clearly stated: Just 1 small change, 1 slight impact, a new time branch will be created and cause the phenomenon of the name Nexus event.
Not only changing Peter's role in the MCU, Strange's spell will certainly have many great impacts on future events, while creating countless other realities in the Marvel multiverse, especially when there was no longer a TVA to control this situation. And finally, Stephen Strange himself will also be punished for disrupting the multiverse, which will be exploited more specifically in the blockbuster Doctor Strange in the Multiverse of Madness, scheduled to air on May 6 this year.
Spider-Man's New Journey in the MCU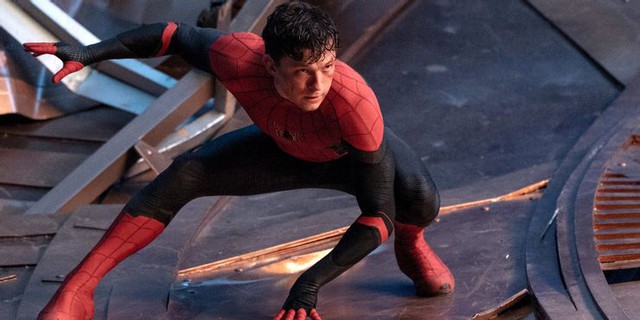 The ending of Spider-Man: No Way Home finally helps Peter Parker step out of the shadow of Tony Stark as well as his predecessor superheroes, making him more mature and able to take full responsibility for his actions. me. From the moment he appeared, Peter was built by Marvel Studios in the direction of a "new slide", always relying on the guidance and help of others, especially Stark.
Now, when he is alone, Peter has more deeply understood the role of a superhero, able to consider all situations, everything related to himself and cannot rely on others to solve. own trouble. With a more mature Peter, No Way Home has closed a segment of Spider-Man's journey, and opened a new one, bringing this character back to the essence of a true hero.
That is probably also the reason why Marvel Studios and Sony decided to let Spider-Man stay in the MCU for a while longer and dig deeper into the stories related to this character after No Way Home. Currently, the studio duo is developing Spider-Man 4, but some sources say they have "closed the deal" for both parts 5 and 6 for this superhero.
Venom officially joins the MCU
After the credits of Venom: Let There Be Carnage, it is clear that fans have the right to expect the appearance of Eddie Brock in No Way Home. However, Eddie only appeared in the mid-credits of this film briefly, before having to return to his reality under the influence of Strange's spell.
However, Marvel and Sony clearly show that they have calculated carefully for the future, instead of just cross-over "for fun" to please fans. When leaving the MCU, Eddie accidentally left some of Venom's mucus in this universe. That means that in the near future, possibly in the next Spider-Man projects, we will see the Marvel Studios version of Venom.
The question now is who will become the Venom of the MCU and confront Spider-Man on the big screen? Some theories suggest that it could be Flash Thompson, a high school friend of Peter's and also Agent Venom in the original comics.
According to ScreenRant

https://genk.vn/ly-giai-doan-ket-cua-spider-man-no-way-home-nhen-nho-boc-hoi-khoi-the-gioi-venom-chinh-thuc-gia- mcu-mcu-20220305081756256.chn