Which bluetooth headset should I buy for less than 1 million dong? After creating a great buzz in the S5 line of sports headphones and its predecessor, Soundpeats Mac. Soundpeats continues to launch the Soundpeats Mac 2 Wireless Headphones version, accompanied by significant improvements and upgrades to bring the most convenience and optimization to users.
Discover Soundpeats Mac 2: Dynamic Driver 12.4mm, ANC noise cancellation, gaming mode for maximum latency reduction
In recent years, bluetooth headsets are extremely popular with young people, especially sports headphones. With the understanding of customers, Soundpeats continues to launch the Soundpeats Mac 2 line of headphones, upgraded from the Soundpeats Mac version of the headset to continue the S5 line of sports headphones.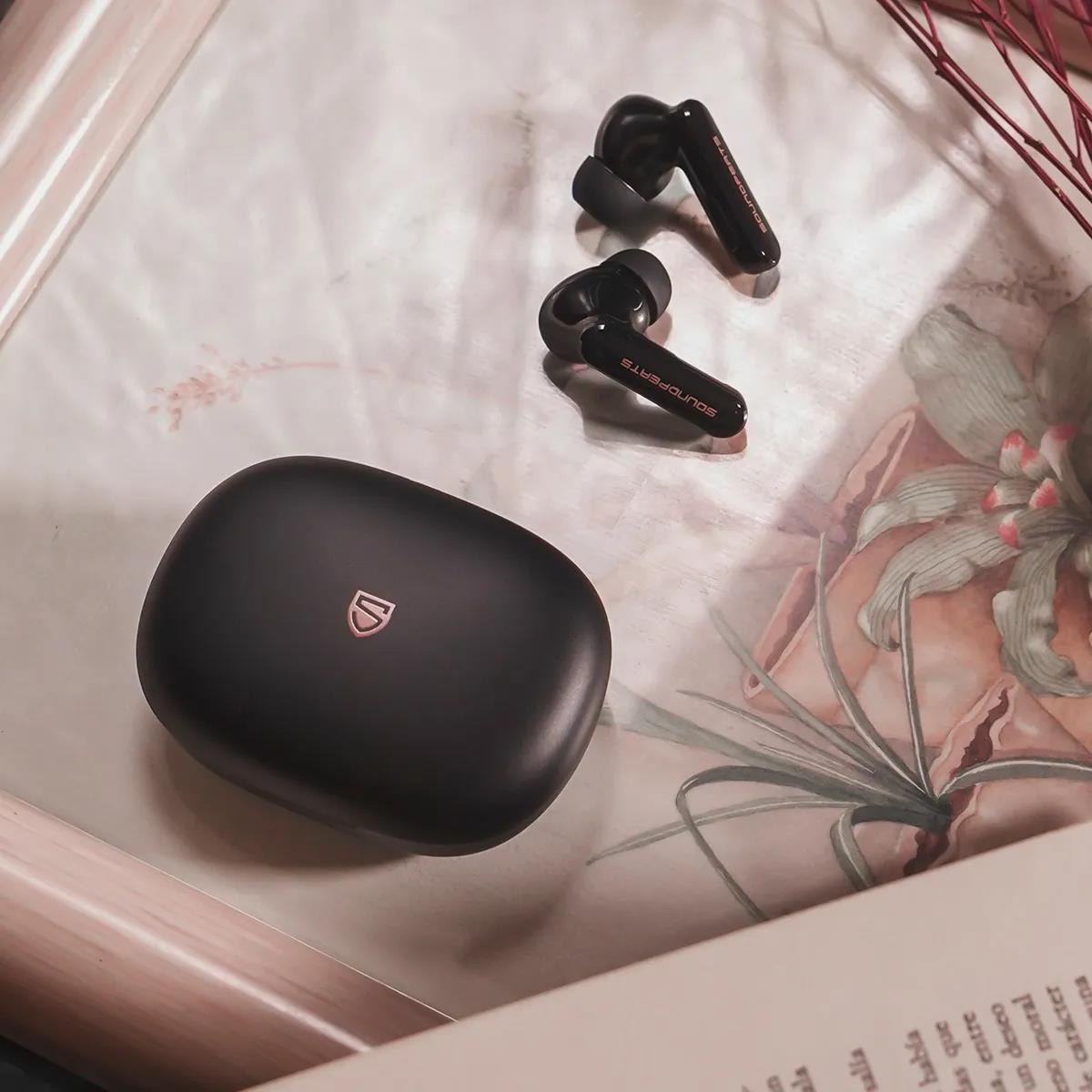 In this upgraded version, Soundpeas Mac 2 has been integrated with Dynamic Driver 12.4mm. With this driver, the sound will be reproduced sharp and vivid, providing the highest quality sounds for you to enjoy. In addition, the headset is also integrated with a game mode so that users can fully immerse themselves in quality games with extremely low latency.
If you are in need of a cheap headset but still want to experience quality sound quality, the Soundpeats Mac 2 is not a bad choice. With Hi-Fi sound you can fully enjoy music with perfect sound quality.
Soundpeats Mac 2 headphones are equipped with 12.4mm Dynamic Driver by Soundpeats. With Soundpeats Mac 2, you no longer simply use headphones to enjoy music. You can absolutely do a lot more with these headphones. With a dual-microphone system consisting of 2 mics on each side of the headset, it captures voices accurately and blocks out all background noise when you're on a conversation.
Soundpeats Mac 2 line of headphones worthy of your experience
In terms of design of Soundpeats Mac 2, when you just hold this headset in your hand, you will feel a beauty full of elegance and freshness. The headset design is In ear form, the ear tubers will be inserted deep into the ear. If you are a fan of Soundpeats, you will surely enjoy this design. The edges of the headset are designed with softer edges than the previous version. Headphones are made to fit and fit all ears. You can absolutely wear headphones to go jogging, exercising or exercising without fear of the headphones falling out. The design is quite dynamic in line with the sporty spirit that this product is aiming for.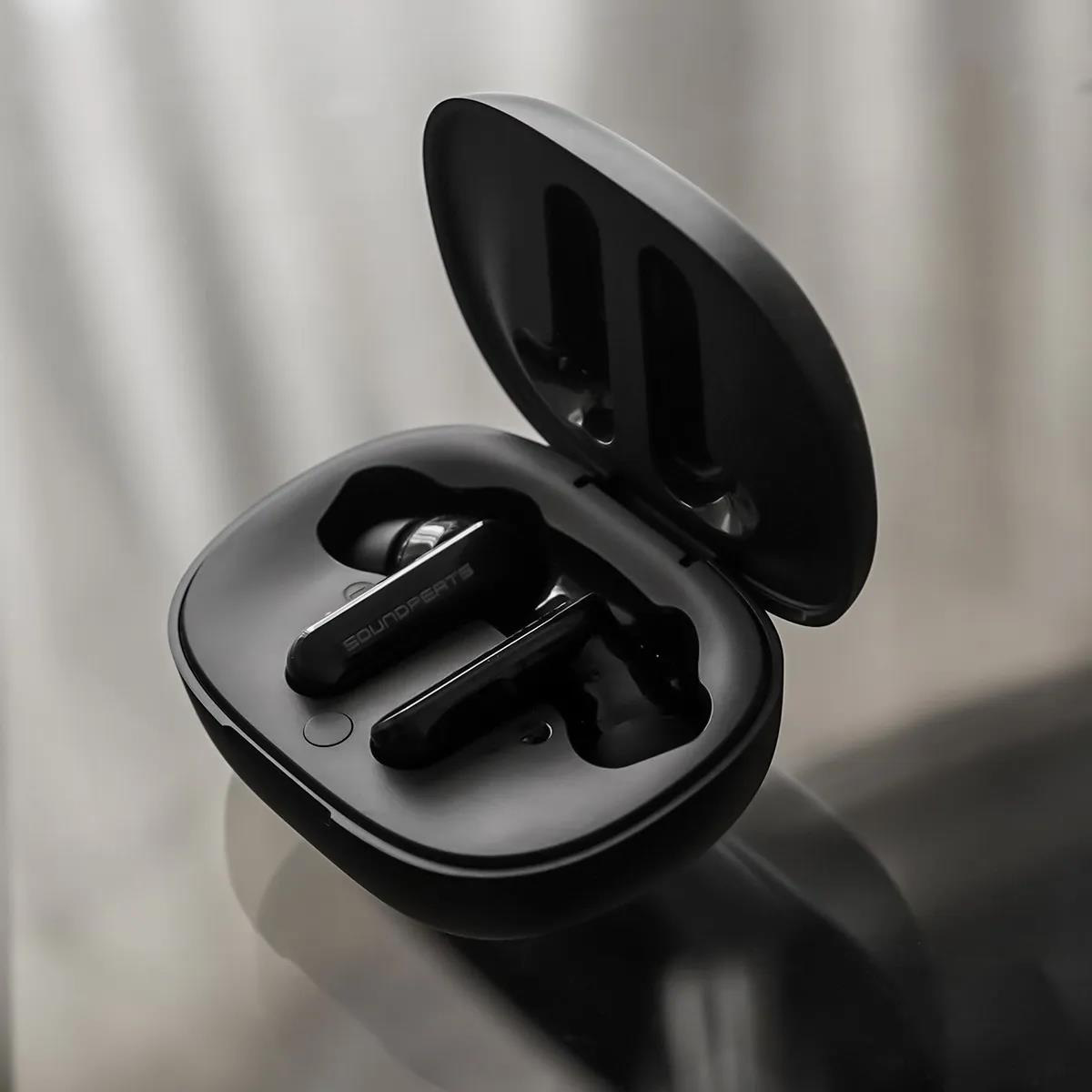 Soundpeas Mac 2 headphones are equipped with Bluetooth technology, providing a fast and stable connection. The connection range is within a radius of 10m, so you can connect and listen to music without having to have a device right next to you. In particular, Mac 2 is compatible with multiple devices, you can connect with both Android and iOS operating systems.
In terms of sound quality, the Mac 2 series is more appreciated by users than the Mac 1. The bass range is strong with deep and hard bass. Although the depth that this line of headphones achieve is still not equal to some other headsets such as the Soundpeats T2, it is still considered good in this price range. The high bass range will be fast and slightly loose, ensuring the movie watching and entertainment experience.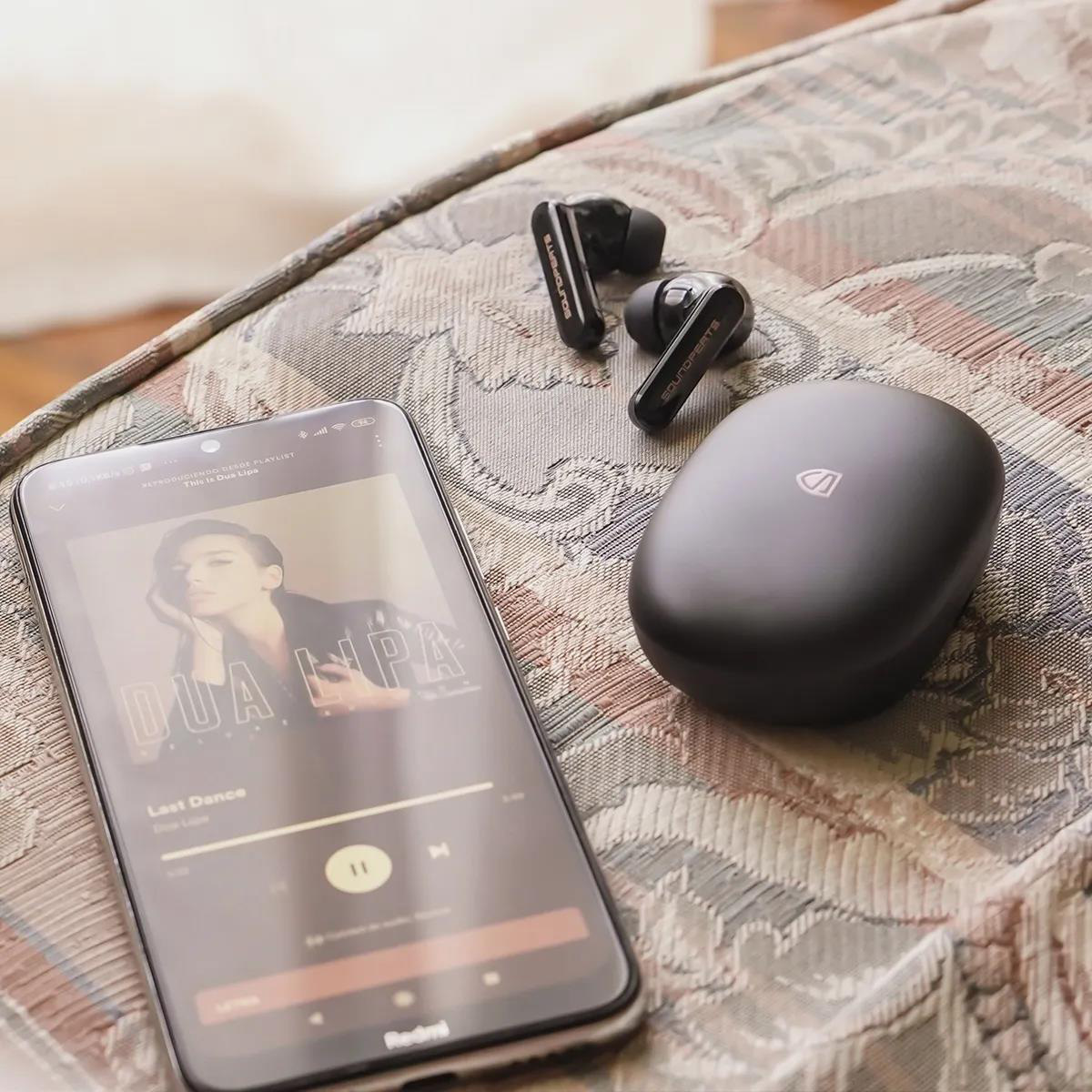 In the Mac 2 life, the company equips the headset with IPX5 waterproof standard, which will resist sweat and water splash to a small extent. Therefore, it should also be limited if you are a person who likes to exercise but sweat too much.
Regarding the battery life of Soundpeats Mac 2, it is only possible to use it continuously for 4.2 hours. However, the rechargeable dock can support the headset up to 4 full charges. So you can use the headset for a whole day without carrying a charging cord with you. The headset also provides a charging port compatible with the Type C charging cord, so you can charge your headphones faster than previous Micro USB lines.
The headset's built-in touch controls make it easy to control tasks. However, for this product line, there is still no app to support. This is something that Soundpeats needs to improve in future versions.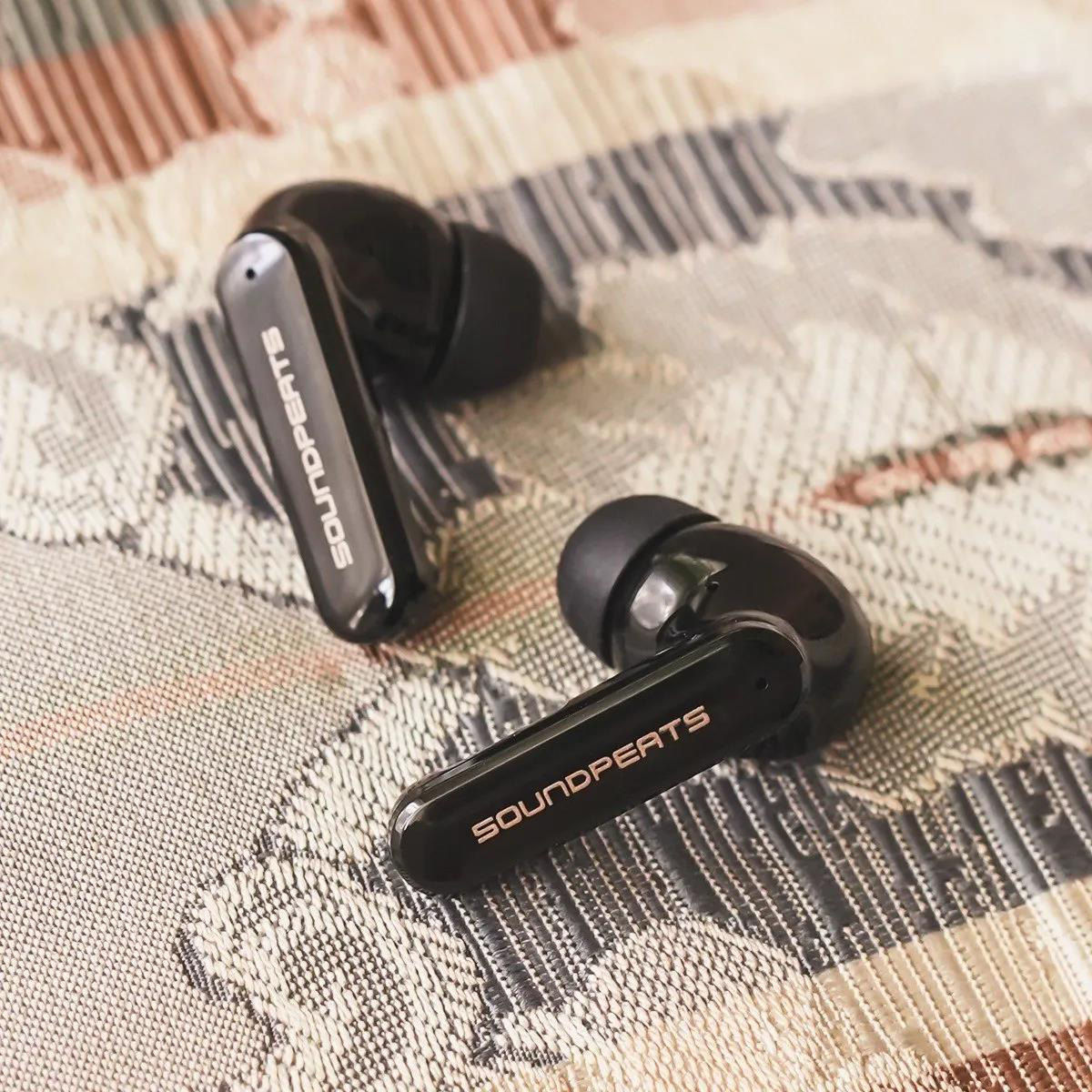 If to say in the price range of 1 million, should I buy Soundpeats Mac 2 wireless headphones? The answer is definitely yes! With the features and sound quality that the SoundPEATS Mac 2 Wireless Headphones bring, this is a great headset in this price range.
Currently, Soundpeats Mac 2 Wireless Headphones are being sold genuine at reputable dealers: Global mobile retail system – CellphoneS, Mobile Viet, Hoang Ha Mobile, Minh Tuan Mobile… and E-commerce floor from: Shopee, Lazada, Tiki, with extremely favorable prices and many attractive discounts!
SOUNDPEATS was established in 2010. During many years, the company has constantly researched and developed in the audio industry, with true wireless earbuds, sport earbuds with modern youthful style.
In Vietnam, SOUNDPEATS is distributed by Phuong Linh Trading – Investment Company Limited. All authorized products from Phuong Linh are guaranteed for 12 months 1 to 1 exchange.
Address: 64/4 Vo Oanh, Ward 25, Binh Thanh District, Ho Chi Minh City, Vietnam – Business registration license number: 0304835988 issued by the Department of Planning and Investment of Ho Chi Minh City. HCM issued on 02/02/2007.
Shopee: Link
.