At the Sony Technology Day event, Sony announced a series of technologies being developed by the group. One of them will make followers and enthusiasts of virtual reality restless: a set of virtual reality (VR) glasses worn on the head with 8K resolution.
The device tested the application of two small 4K screens for both eyes, creating an 8K experience for users. Although this is not the first 8K glasses on the market, Sony is confident that its low-latency technology will soon dominate the virtual reality field in the future.
When the latency is no longer too high, the smooth experience will reduce side effects such as dizziness and nausea.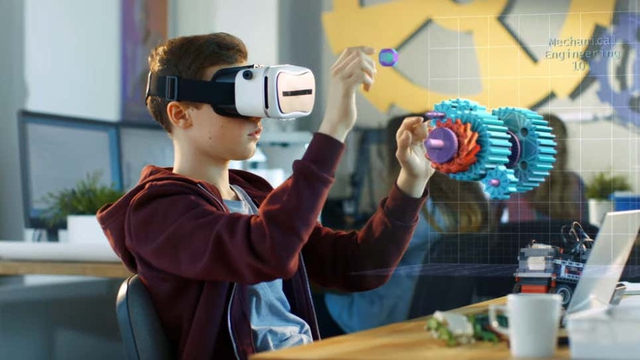 "We aim to produce smaller, lighter and ultra-high resolution wearables to create spaces that allow users to interact online", said engineer Kei Kimura working at Sony. "Ultimate goal […] is to create a sense of immersion in both remote collaboration and long-range sharing".
With most modern VR glasses technologies, the naked eye can still see the pixels on the screen clearly. This weakness makes the user's ability to enter the mind not high, leading to an uncomfortable feeling. Sony enhances the number of pixels that users can see through two micro OLED screens, thereby producing a much more detailed image, while eliminating obvious pixels.
Using sensors to reduce latency, users can look around without feeling dizzy. The great advantages allow people interacting with the virtual world to see objects more clearly at a closer distance, the VR experience will be closer to reality.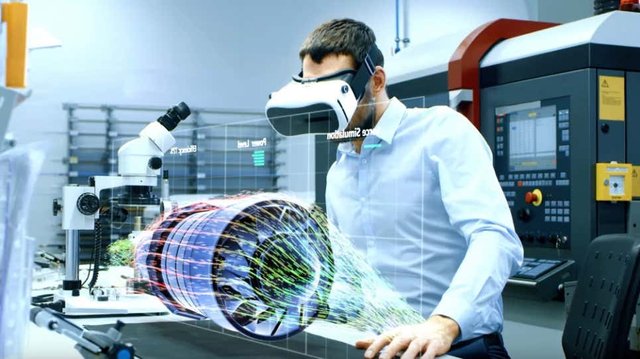 Sony states the following:
Head-worn display devices (HMDs) for virtual reality (VR) project a high-quality 3D space, with 4K resolution for each eye and 8K for both eyes. Good image quality is achieved through meticulous and advanced fine-tuning technology, made possible by the development of the CMOS image sensor, and also an OLED display developed after a long process of research. Processing time is reduced due to the amount of data received from multiple sensors. VR users can experience high-quality visuals in real time, based on their head movements.
Sony wants to apply new VR technology to future games, in addition to entertainment such as music, work like doctor training, or even industrial production.
.