Apple Watch is a smart watch created by Apple and was first launched on the market on September 9, 2014. Apple Watch is known not only for telling the time but it is also very integrated. many outstanding features attract users, such as positioning, directions, payment directly on the watch, health monitoring, heart rate measurement, calling, messaging, …
Apple Watch smart watch design conquers millions of hearts by its eye-catching and classy design. The product immediately went crazy because of its outstanding design.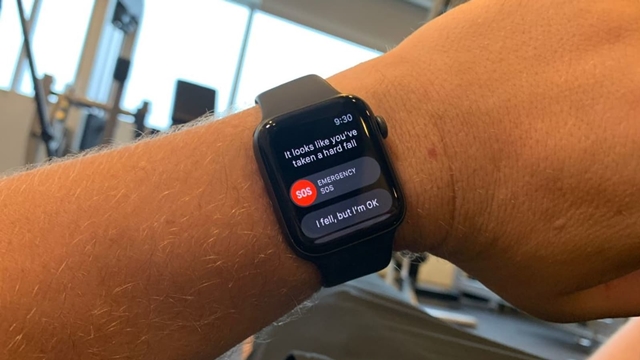 Currently, Apple Watch has been released in many different versions including: Apple Watch Sport, Apple Watch, Apple Watch Edition. Each version is aimed at its own audience and equipped with different capabilities.
In this article, we will temporarily not talk about the advantages of each Apple Watch line, but only talk about the features and tips that you can exploit. As follows.
Turn on battery charge reminder
Despite the fact that the Apple Watch has been upgraded every year since it was first released, the latest Series 7 version of the Apple Watch still only promises "up to 18 hours" of use on a single charge. Therefore, you need to charge your Apple Watch at night before you go to bed if you want to wake up your Apple Watch with a full battery to follow you. If you forget to charge it before going to bed, chances are it will run out of battery at night and then you will have to spend a lot of time charging it again in the morning.
To avoid this, Apple added a feature where you can get a reminder to charge your Apple Watch before it runs out of battery, and then get a notification on your ‌iPhone‌ when your Apple Watch is fully charged. If your watch has less than 30% battery left, about an hour before you're about to go to sleep, you'll receive a reminder to automatically charge your watch. As follows.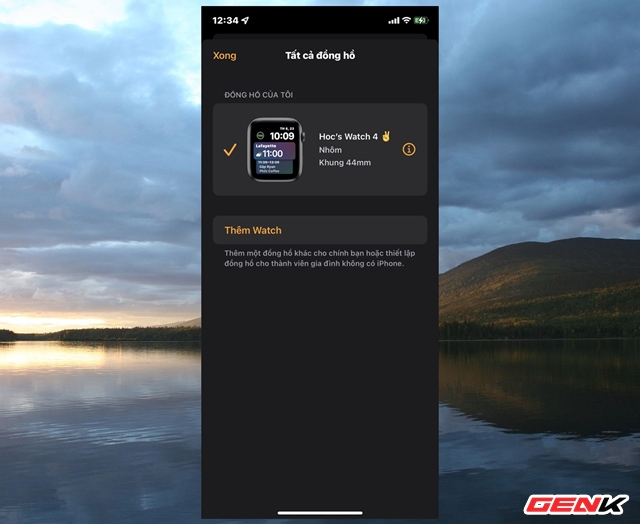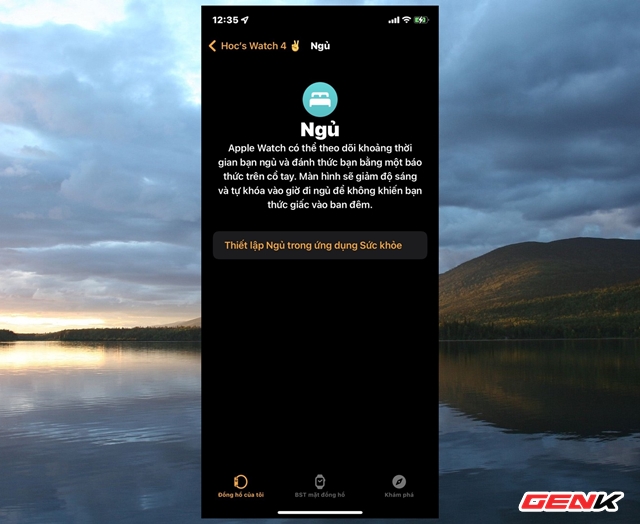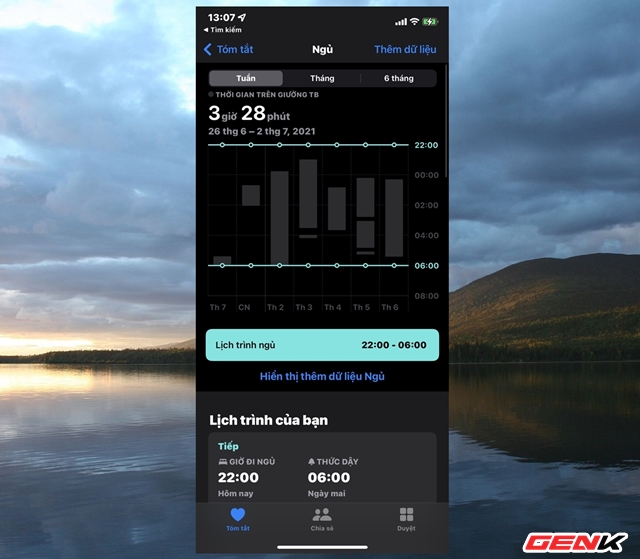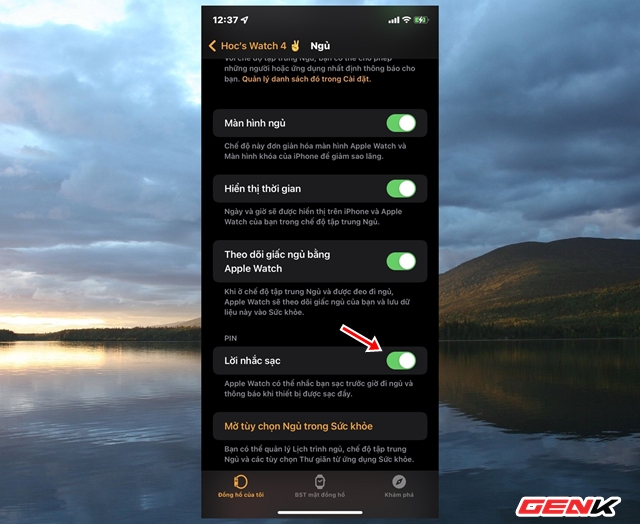 Note that this feature will only appear if you enable the "Use this Watch for Sleep" option from the Watch app on your iPhone.
Enable "Fall Detection"
If you're using Apple Watch Series 4 or SE or later, you'll be equipped with the "Fall Detection" feature. This feature when active will always monitor your actions, if it detects you have had a strong fall while wearing the watch, the watch will vibrate slightly on your wrist, sounding and displaying an alert. You can choose to contact emergency services or dismiss the alert by pressing the Digital Crown button and tapping "I'm OK".
If Apple Watch detects you're moving, it will wait for you to respond to an alert and won't automatically call emergency services. Conversely, if Apple Watch detects that you've been lying motionless for about a minute, it will automatically make an emergency call.
After the call ends, Apple Watch sends a message to the people you choose as emergency contacts, with your location, letting them know that your watch has detected your fall and called the emergency contacts. emergency service. The way to activate is as follows.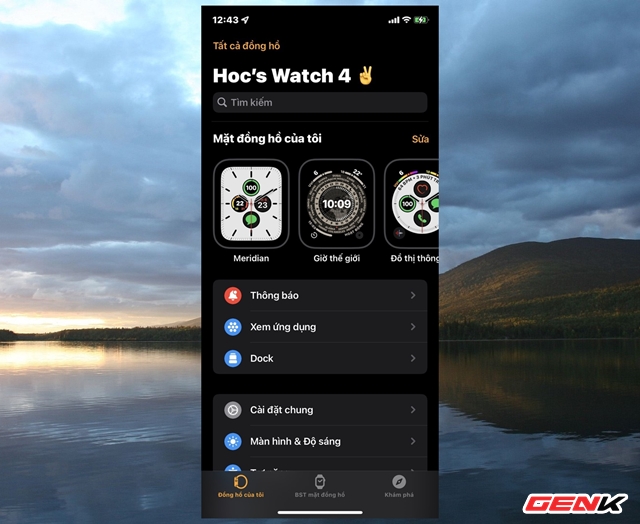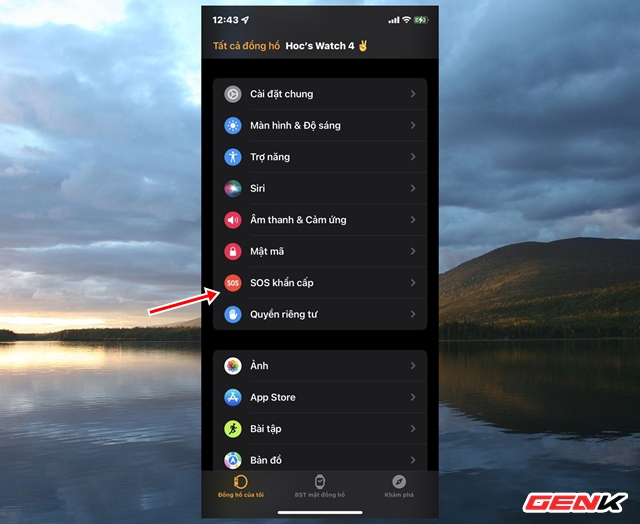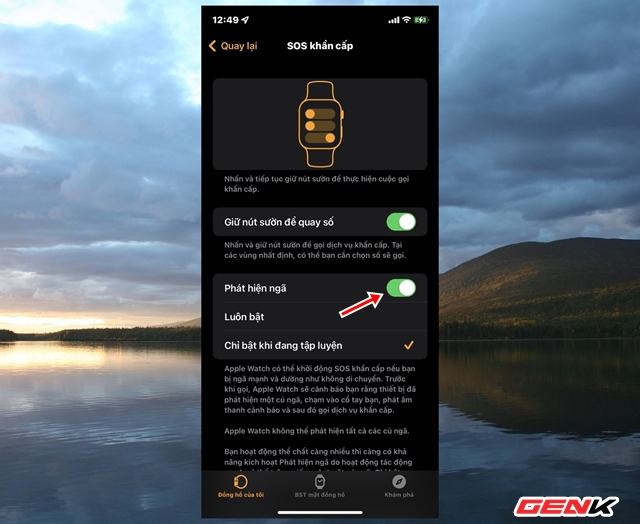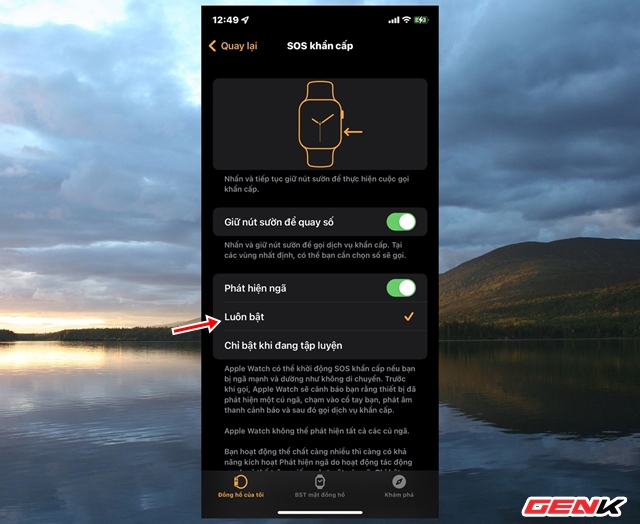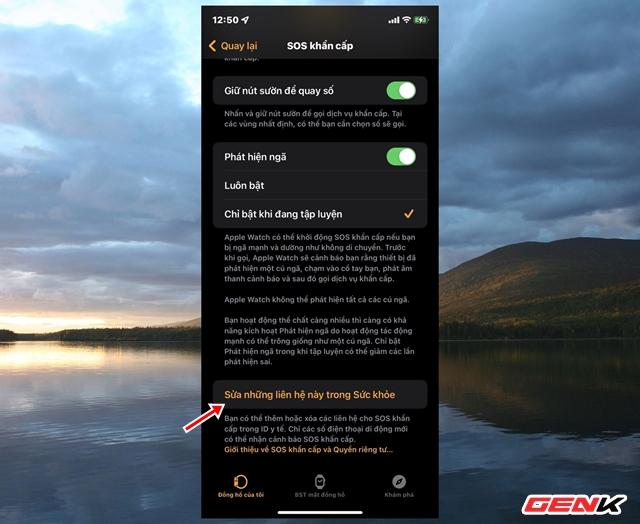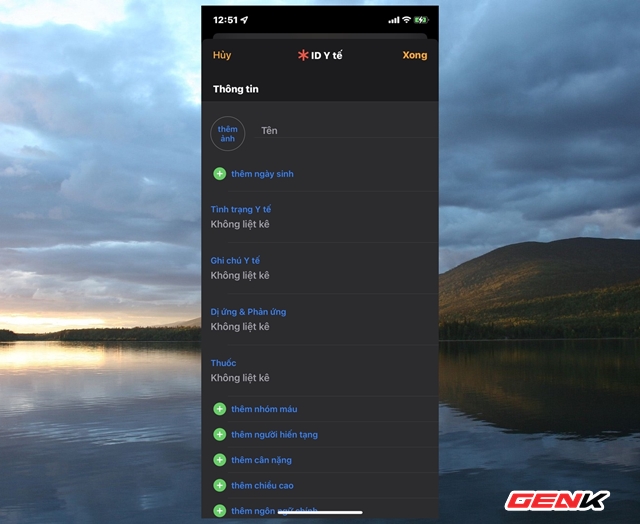 In addition, Apple Watch will log your fall history in the Health app so you can check it when needed.
(Continue…).