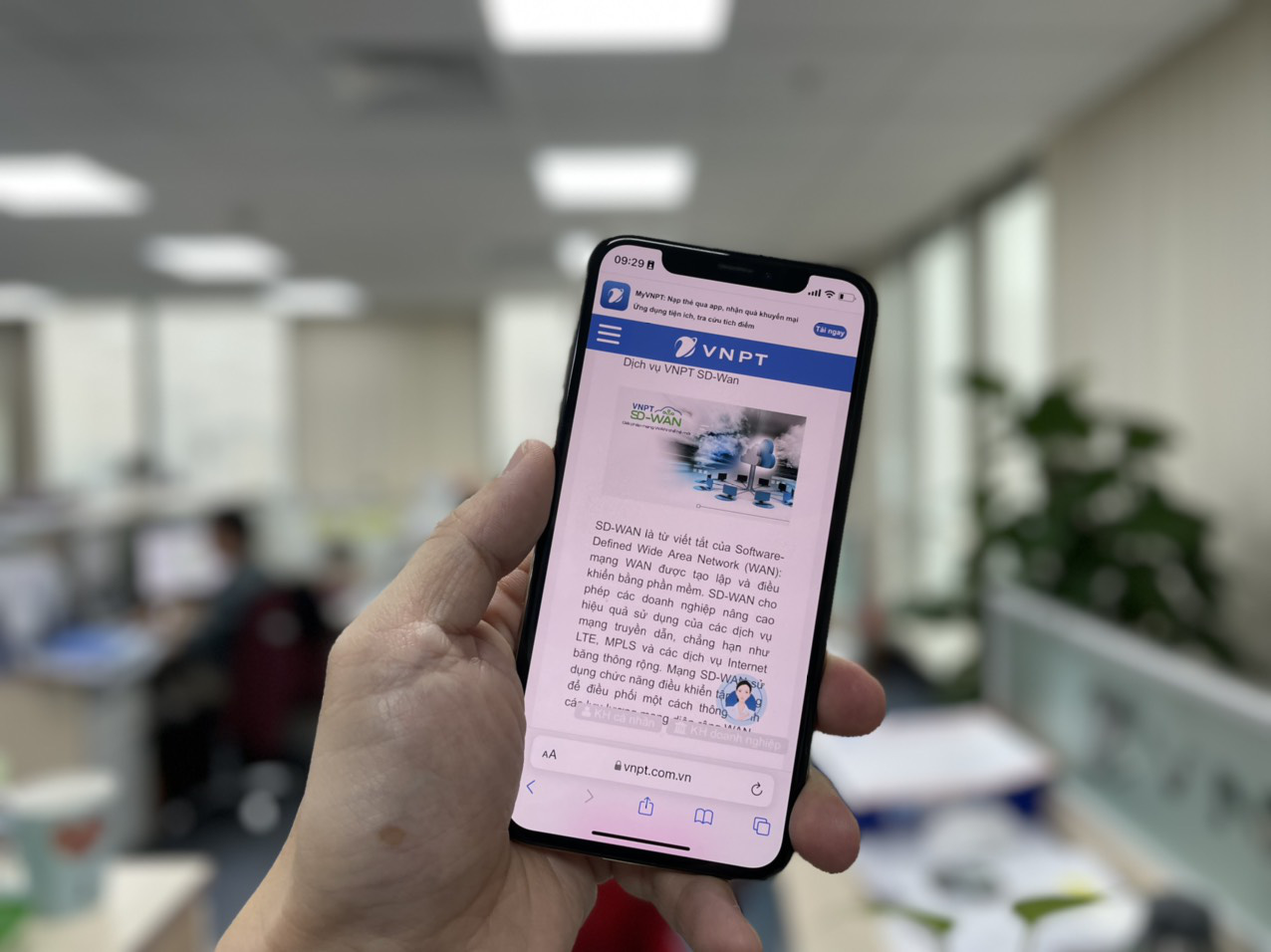 With long-term experience and reputation in the Internet field and also a pioneer in digital transformation, VNPT Group understands what businesses need to accelerate the digital transformation process and VNPT SD-WAN is the key. is the perfect start to your business' digital transformation. SD WAN (an acronym for software-defined Wide Area Network). SD WAN is a virtual network architecture that allows enterprises to improve the efficiency of transmission network services such as LTE, MPLS and broadband Internet services to secure application connections with branches and offices. and users to those applications.
VNPT SD-WAN improves the efficiency of using LTE, MPLS and broadband Internet channels for Enterprises
As part of VNPT's IT service ecosystem, VNPT SD-WAN has many outstanding advantages, allowing businesses to improve the efficiency of using transmission channels such as LTE, MPLS and broadband Internet services. intelligently distributes WAN traffic, simplifying administration and operations.
With VNPT SD-WAN, businesses only need to configure, set up once, and push down all branches without having to configure each individual device. This feature eliminates the need to send IT staff down to branches whenever new applications are added or policies are changed. This will reduce human errors, help policies be consistent across the entire network of the enterprise, and can extend the computer network of the enterprise over great distances, to connecting remote branch offices with data centers together, and providing the necessary applications and services to perform professional functions on a highly secure Internet connection.
Not only simple to set up and expand, VNPT SD-WAN solution also allows businesses to manage and monitor traffic as well as the status of transmission channels on the entire system, greatly reducing costs. WAN operating fee. Moreover, by using centralized control function to intelligently coordinate WAN wide area network traffic, VNPT SD-WAN allows enterprises to continuously monitor applications and quality of the links. transmission, adjusting quickly as network conditions change to maintain peak application efficiency. As a result, VNPT SD-WAN will bring a smooth experience to users even when a transmission line is interrupted or lost packets, with high latency…, maintaining the continuity of the network to avoid affecting the connection. business, while minimizing costs for businesses.
With outstanding advantages and benefits, VNPT SD-WAN has been chosen by many businesses in the fields of banking, retail, logistics, etc. to optimize application performance and service quality. while minimizing initial network investment and operating costs, helping businesses accelerate digital transformation and maximize business results.
For detailed information about VNPT SD-WAN, customers can visit website https://vnpt.com.vn or hotline: 18001260.
.