A $19 "mop" became the reluctant focus of Apple's October event. And now it's Tesla's turn to launch an equally bullshit product – with the sarcasm of famous billionaire Elon Musk.
On his Twitter, the CEO of Tesla has just urged customers to buy the "Cyberwhistle" whistle for $ 50, a high-end whistle made of medical-grade stainless steel with a design inspired by the company's Cybertruck SUV. – instead of buying a $19 Apple Cloth wipe.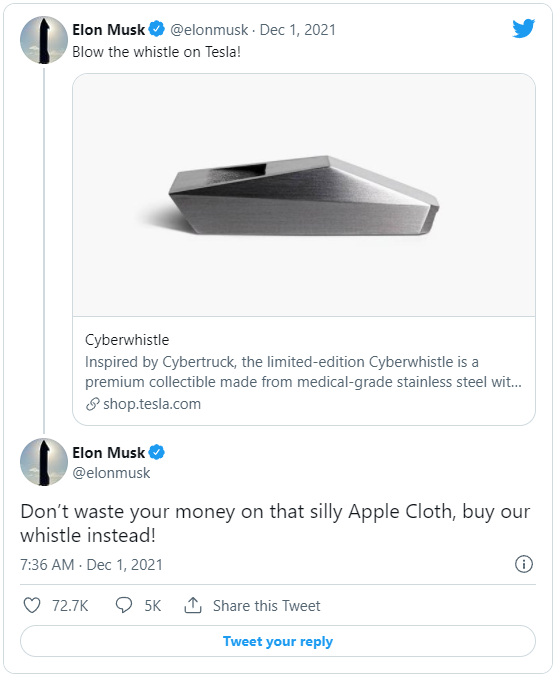 Even according to the product page posted with the tweet, this product is only available in limited quantities – so far it is out of stock. The same thing happened to Apple's "mop" when the delivery schedule was pushed back to January of next year.
This is not the first time Tesla has made products that have little to do with the company's main product line. In the past, the company sold its branded flamethrowers as well.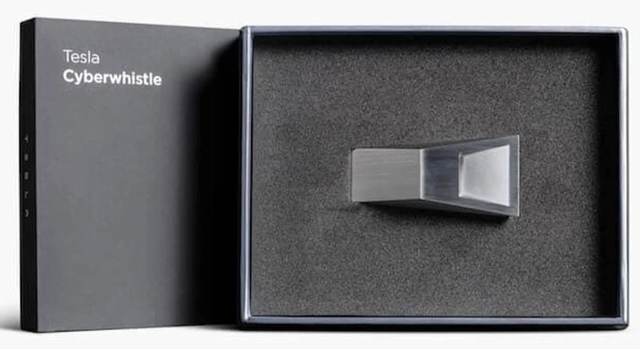 This is not the first time that Mr. Elon Musk has mocked this product of Apple. At the end of October, when Mr. Tim Cook tweeted congratulating the opening of Apple's new store in Istanbul, Turkey, Mr. Musk quickly commented below: "Come and see this Apple Cloth".
Not only because of this rag, but Mr. Musk has also mocked Apple many times before, for example, noting that the batteries in his company's cars use less Cobalt than in Apple's iPhones. Before that, Mr. Musk also supported Epic when this game company engaged in a legal battle with Apple over the 30% fee on the App Store.
Refer to Apple Insider
.