Last year, Elon Musk almost dominated American media. The billionaire's every move is welcomed by the press, from very ordinary Tweets to a poll to sell tens of billions of dollars in shares of electric car company Tesla. Every move by Musk can cause huge fluctuations in the market, both stocks and cryptocurrencies.
It is said that simply because Musk is rich, his influence is also proportional to the total wealth he has. As of the beginning of this month, according to the Bloomberg Billionaires Index, Elon Musk still "teams" the throne of the richest person on the planet with $ 222 billion, far ahead of billionaire Jeff Bezos – who is second in the rankings with 176 billion. USD.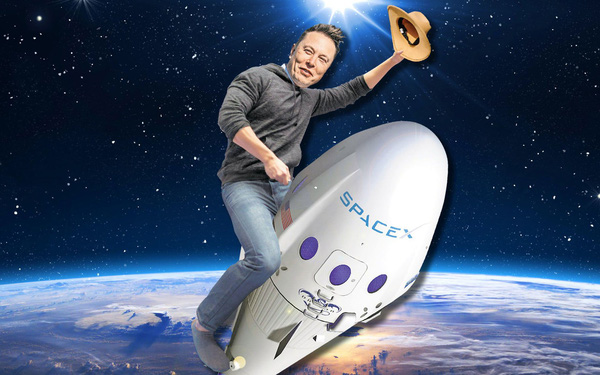 Last week, due to market volatility related to many factors such as geopolitics, shares of electric car maker Tesla fell for four consecutive days to the lowest level since September 2021. Musk's fortune is accordingly only $ 198.6 billion, making this billionaire officially leave the "club" of $ 200 billion billionaires.
However, this is just a general downtrend of the market, and Elon Musk is still the richest person in the world. In October 2021, his fortune even surpassed the milestone of 300 billion USD, thereby becoming the only billionaire on the planet to own such a huge amount of wealth.

Elon Musk's fortune as of early March 2022, according to Bloomberg Billionaires Index
In 2021 alone, Musk has "pocketed" an additional $ 132 billion thanks to the sustainable increase of Tesla shares as well as the sale of shares in SpaceX, the space exploration company founded by Elon Musk himself. This space exploration "empire" reached a valuation of more than 100 billion USD in October 2021 and became the second most valuable private company in the world, after Bytedance of China.
In a positive scenario, analyst Adam Jones of Morgan Stanley even forecast that SpaceX could hit the $200 billion mark. According to him, this company covers many fields, from Internet infrastructure to space exploration… In which, SpaceX's Starlink satellite telecommunications segment is the part with many great contributions.
However, many people believe that the current successes of Tesla and SpaceX are also just the beginning of a further and higher vision of Elon Musk – a madman who for 20 years has only dreamed of conquering Mars.
Ambition to dominate the space race
"This is a man desperate to save the Earth and give us a new planet to live in. This is a clown, a genius, an Internet geek… Musk is a combination of Thomas and Thomas. Edison, PT Barnum, Andrew Carnegie and Manhattan doctor in the graphic novel Watchmen – the blue-skinned god invented the electric car and wants to send humans to Mars," Time magazine wrote in an article. honoring Elon Musk as "Person of the Year 2021".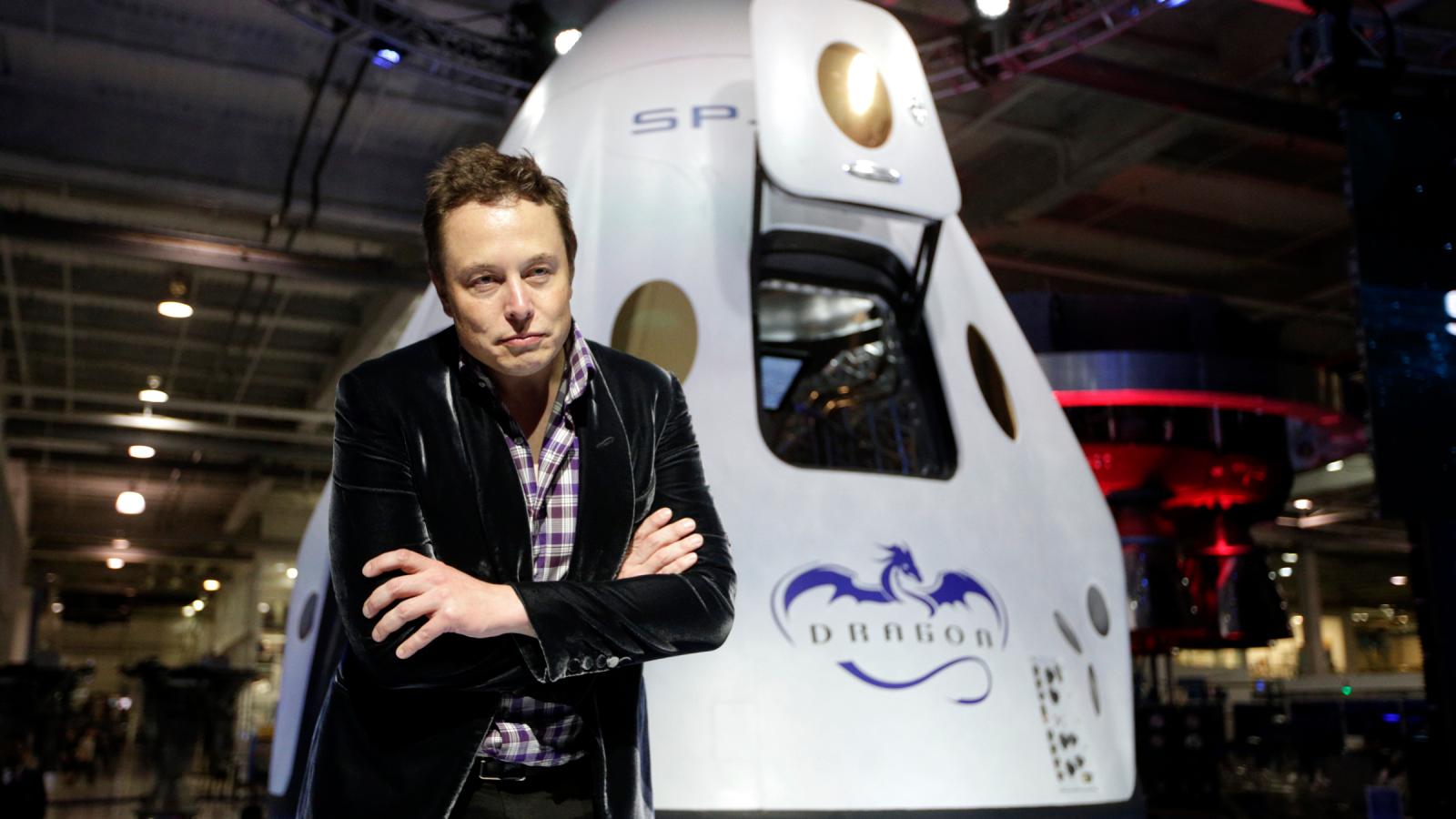 Elon Musk named Time magazine "Person of the Year 2021"
CNN quoted Time magazine's editor-in-chief Edward Felsenthal as saying: "Person of the Year is an influential person, and few individuals are like Elon Musk. In 2021, Musk will not only emerge as an individual. being the richest person in the world but perhaps also an example of how wealth is making big changes in society."
It can be said that Elon Musk's SpaceX has undergone a 20-year journey full of energy, from the doubts of only 1% of success to the step-by-step process of conquering new historical milestones. The seeds that Elon Musk, the crazy guy or the crazy guy, depending on the evaluator sowed 2 decades ago have really grown into sweet green trees.
Last April, the US Space Agency (NASA) announced that it had selected SpaceX to carry out the project to develop a lander to send astronauts to the Moon, as early as 2024. If successful. , which will be the first manned mission to the Moon since 1972. The $2.9 billion contract includes the Starship prototype spacecraft that Space X is testing in Texas.
The event is said to be a strong blow to Blue Origin, a rival company founded by billionaire Jeff Bezos. NASA's decision partly shows that the agency tacitly considers SpaceX to be the most trusted private partner in the field of aerospace.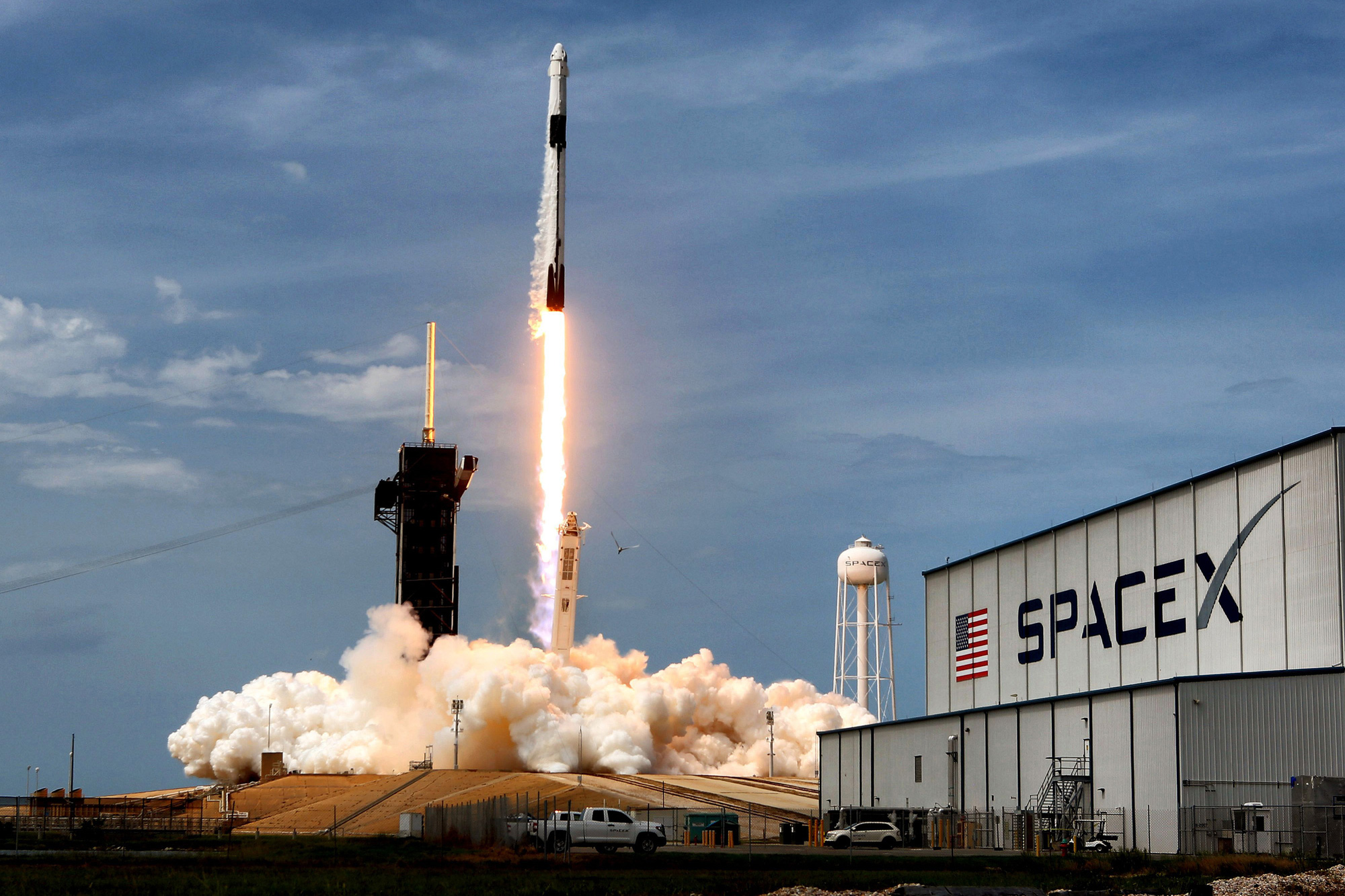 The US space agency (NASA) announced that it has selected SpaceX to carry out the project to develop a lander to send astronauts to the Moon.
Also with SpaceX, in September 2021, Elon Musk carried out the first mission to send a crew of only tourists and amateur astronauts to space. This three-day "Inspiration4" trip is said to be much more ambitious than the previous missions of billionaires Richard Branson and Jeff Bezos.
In November, SpaceX's Endurance spacecraft continued to make another miracle when successfully docking with the International Space Station (ISS), officially marking the 6-month "Crew 3" mission. This is part of the framework of a billion-dollar cooperation project between NASA and SpaceX to realize the potential of sending humans into space.
Not stopping there, Elon Musk also announced that he will work with SpaceX to develop an ambitious Starlink satellite Internet service to provide high-speed Internet to isolated areas and weak connections.
During his attendance at the Mobile World Congress telecommunications conference (taking place in Barcelona, ​​Spain) in an online form, billionaire Elon Musk said that by the end of June 2021, Starlink had deployed more than 1,500 satellites , and plans to cover all parts of the world, except for the North Pole and the South Pole. Starlink was then active in more than 10 countries and had just over 69,000 active users.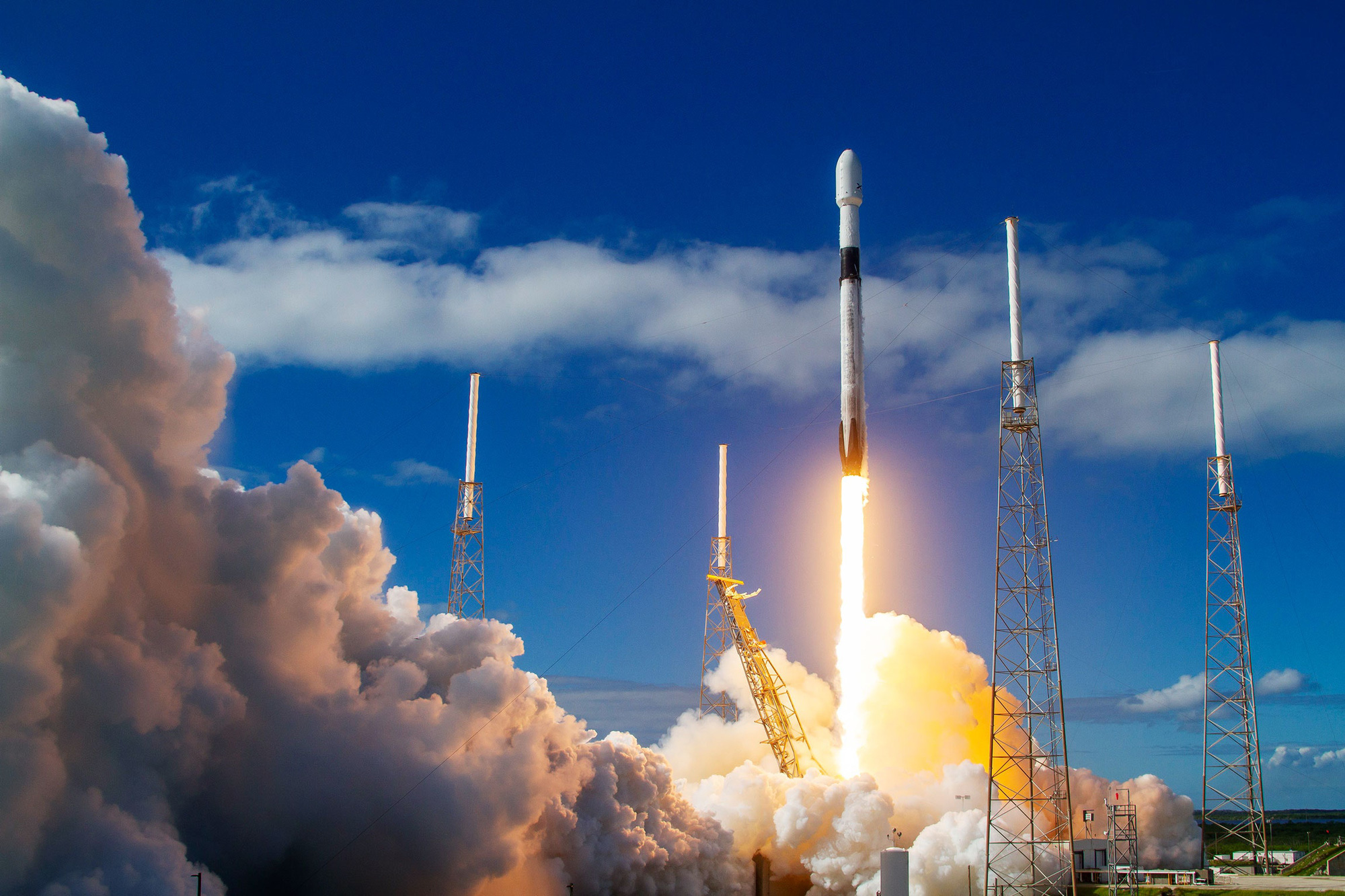 SpaceX plans to launch 30,000 more Starlink satellites into Earth orbit in the future
Nearly 6 months later, the number of Internet satellites put into orbit by SpaceX has exceeded 2,000, including test satellites and satellites that are no longer operational. The company even plans to launch 30,000 more Starlink satellites into Earth orbit in the future and is applying for a license from the Federal Communications Commission.
This "expansion" of Starlink worries many astronomers. They fear that these satellites will interfere with the process of observing the planets. In a letter to the US Federal Communications Commission (FCC) earlier this week, NASA was also concerned that SpaceX's plans could lead to bottlenecks, increase the risk of an orbital collision and possibly interfere with NASA's space missions when serving the purpose of scientific research.
The desire to "colonize" the red planet
In April last year, billionaire Elon Musk added the phrase "Imperator of Mars", or "Emperor of Mars" to his Twitter bio. This shows that Elon Musk's ambition to conquer the red planet by SpaceX's Starship is very high. It is so high that Musk thinks these spacecraft will one day be able to help humans establish a permanent foothold on Mars.
According to Business Insider, Elon Musk is preparing a plan to build a city with 1 million people living on Mars by 2050. 1,000 Starship ships that can be reused in the next 10 years are being built to make it a reality. this dream.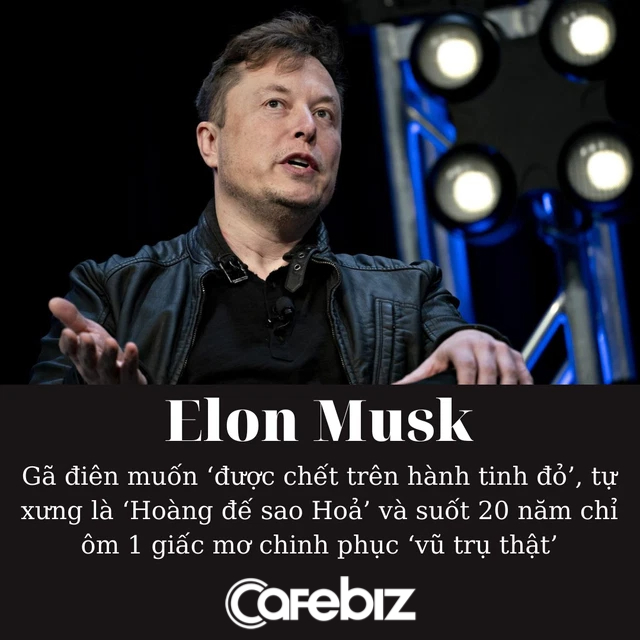 Musk also revealed that he is aiming to launch an average of 3 ships per day and the trip will be for anyone who wants to go to Mars.
"Anyone can go if they want. We also support loans to those who have no money. There will be a lot of work to do on Mars," Musk wrote.
If successful, Starship will be the most powerful rocket launch system ever created. With each launch, this ship can carry 100 people into orbit at the same time.
"It's been almost half a century since man last set foot on the moon. It's been a long time, and I think it's time for us to come back here and establish a permanent base. We also need to build a city on Mars to become a space civilization," Musk said.
In fact, SpaceX had to go through many failures before becoming a private rocket manufacturer. In 2008, the company almost collapsed, after three failed rocket launches. "Fourth time and it's over," said Elon Musk, recalling a difficult time attending a conference in Adelaide, Australia in 2017.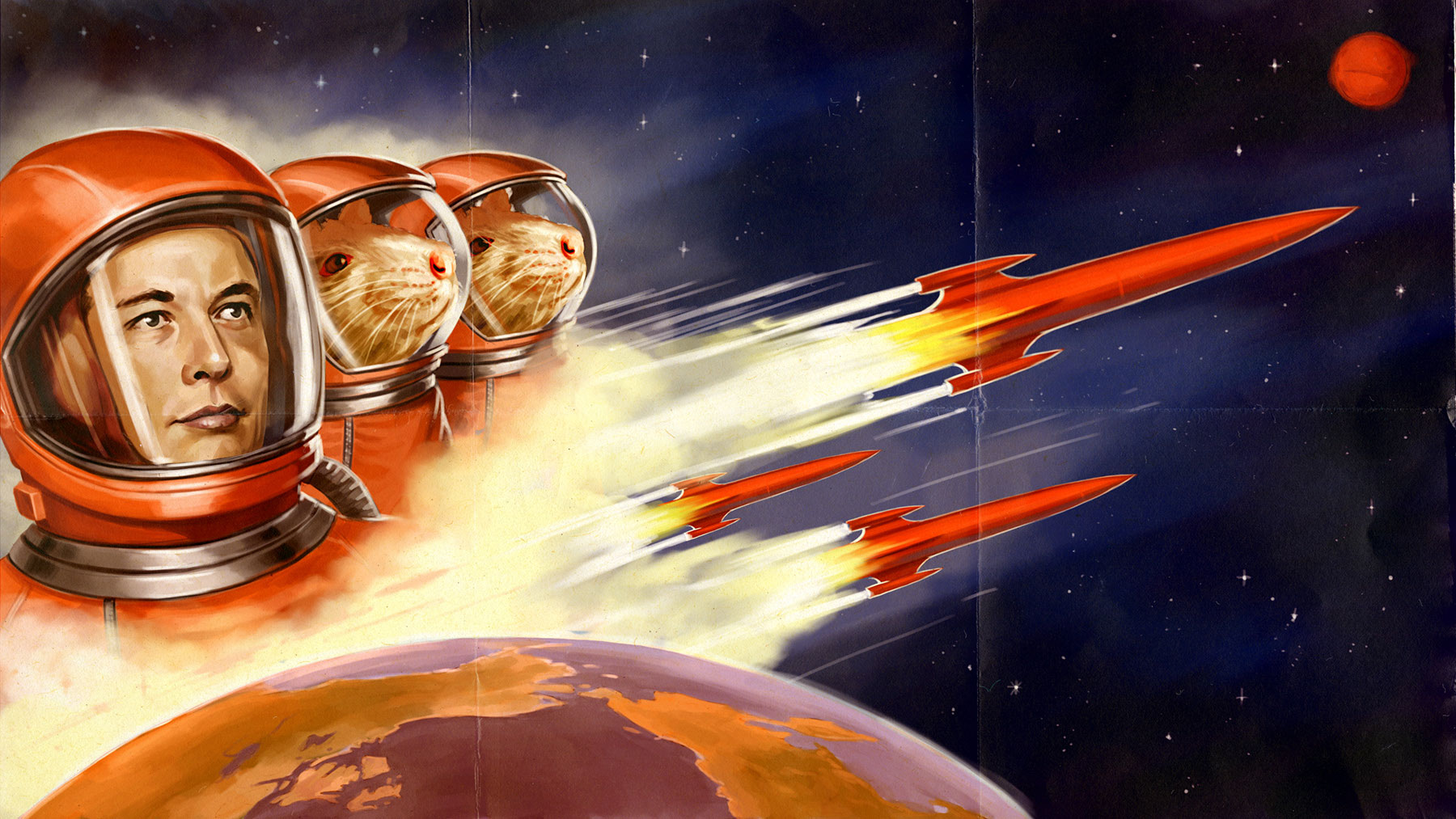 Elon Musk dreams of conquering Mars
Now that SpaceX has achieved success and many people are no longer skeptical of Elon Musk's unrealistic ideas, the question is whether in nearly 30 years, his dream of building a home on Mars will be. Can he come true? Surely, we will have no way of knowing in advance but waiting to see what this person called "crazy guy" can do in the future.

https://cafebiz.vn/elon-musk-ga-dien-muon-duoc-chet-tren-hanh-tinh-do-tu-xung-la-hoang-de-sao-hoa-suot-20-nam- chi-om-1-giac-mo-chinh-phuc-vu-tru-that-20220302161036783.chn