Machines that create water from the air have actually been around for a long time, but have only stopped at the industrial level and have not yet been popularized to consumers. But recently, a startup in the US has made this product popular by raising capital on Indiegogo. The project for Kara Pure water purifier has now reached a capital of 70,000 USD, 7 times higher than the original target.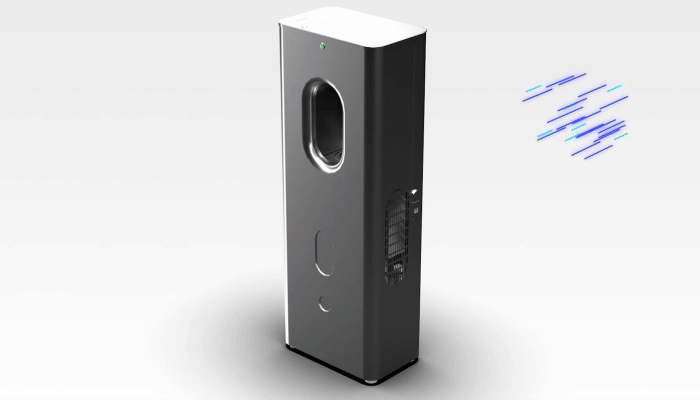 Exactly, this machine can both create water from the air, filter dirt, create alkaline water and add minerals to the water to create mineral water that is standard, safe and nutritious for users. .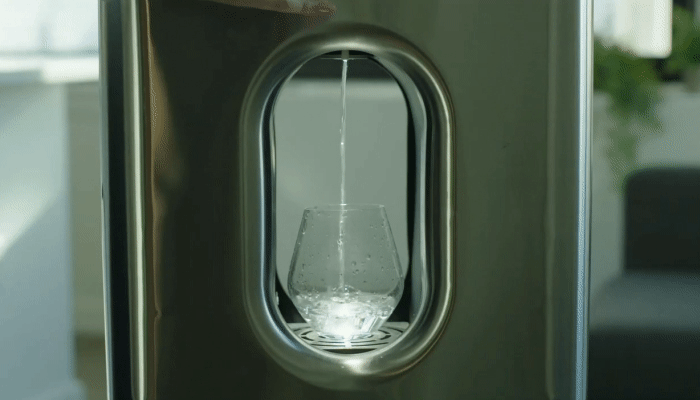 Under ideal conditions, the machine can absorb moisture in the air and produce up to 10 liters of water per day. Before being dewatered, the air must pass through fine dust filters to become cleaner. The moisture then condenses, is cleaned again with a filter system, disinfects, deodorizes with activated carbon and UV-C lamp. The final step is alkalinization through the ionization process to reach a pH of 9.2+, while adding natural minerals such as calcium, zinc, magnesium, selenium… to enhance the taste as well as beneficial micronutrients. body.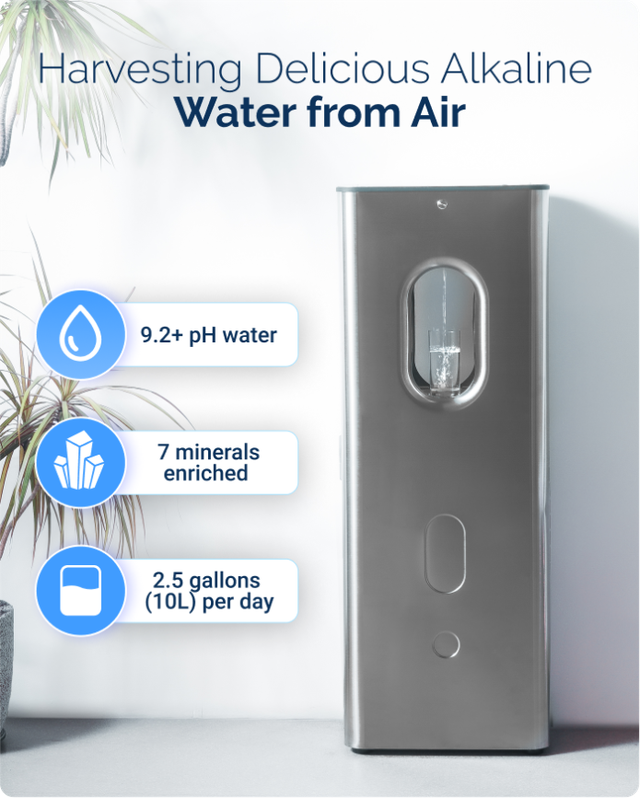 Ionized alkaline water also has many beneficial uses, which according to the manufacturer of Kara Pure are slowing down aging, cleansing the intestines, supporting the immune system, detoxifying, hydrating, making skin healthier…
In addition, because there is a fine dust filter and a fan inside, the machine also acts as a regular air purifier, while separating water from the air is like using a dehumidifier to make the air drier. avoid moisture.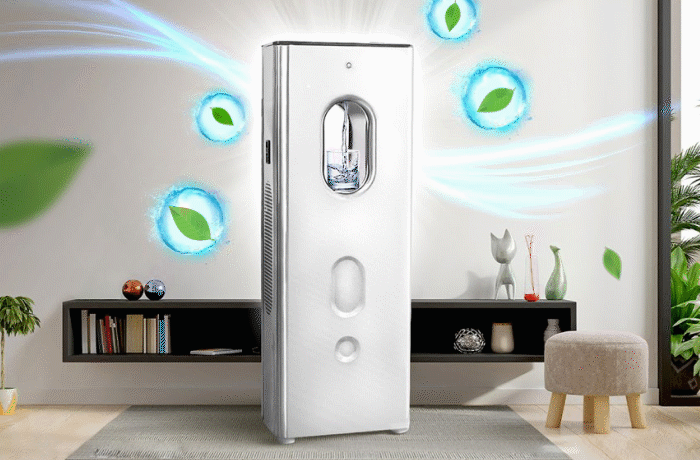 Currently, the Kara Pure water purifier is on sale for up to 47% off, from only $1,199 each on Indiegogo. The manufacturer also allows users to buy in installments with an upfront payment of 299 USD. Unfortunately, it is still in the testing phase and will not be available to pre-order customers until June 2022 at the earliest. If interested, you can see more information and order early via the link below.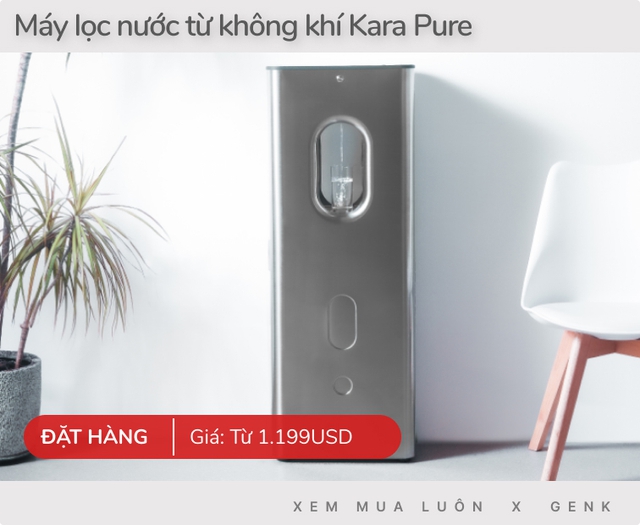 .