At the end of the session, Apple shares rose 1.7% to $160.55 per share. Earlier, a report from Bloomberg said the company is pushing to create a self-driving electric vehicle by 2025.
Apple's entry into the electric vehicle market could create competition with giants like Tesla or upstarts like Rivian and Lucid Motors. Meanwhile, traditional car businesses are also actively participating in this race instead of focusing on fossil fuel-powered vehicles as before.
Electric vehicle stocks have both surged in recent months, as more consumers and investors bet on what they hope is the next Tesla. Rivian went public last week and became one of the biggest IPOs of the year. It quickly surpassed the market capitalization of Ford and General Motors.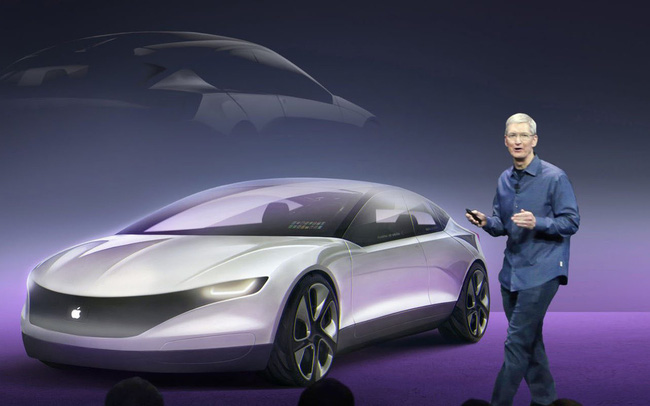 Apple's entry into the field of self-driving electric vehicles has long been a topic of speculation. Morgan Stanley published two recommendations after the news that Apple was developing electric vehicles was published by Bloomberg. The report's authenticity with Apple entering the race could accelerate the expansion of the electric and autonomous vehicle markets.
Katy Huberty, Morgan Stanley's Apple analyst, writes: "While electric vehicles are completely new to Apple, their track record in developing new areas and vertical integration could herald success.".
Huberty thinks Apple should be bought, and says cars are the "most obvious way" for Apple to double its revenue and market capitalization.
Apple shares are up 21% this year, bringing the company's market capitalization to $2.6 trillion.
"We can give examples that show that Apple, while not the first to set the trend, is a driving force for innovation. Differentiation through vertical ecosystem integration and manufacturing and operational excellence allow Apple to take the lead.", Huberty wrote.
Meanwhile, Adam Jonas, Morgan Stanly's head of Tesla analysis, calls Apple "the ultimate electric car" and describe the entry of this tech giant as "a clear negative for the rest of the industry".
However, Jonas also said that fully autonomous cars could be slow to get licensed in the US because of a series of ethical, legal and technological hurdles.
"We believe buyers will have fully self-driving cars, but they will still only be seen as conveniences during the registration process.", Jonas said.
Earlier, the source said that Apple intends to create an electric car that is completely self-driving, without a steering wheel, accelerator, brake pedal as well as without human intervention. Even people sitting in the car can comfortably talk when facing each other without caring about the movement of the vehicle.
However, Apple can still equip a special steering wheel for emergency situations. Most likely, this steering wheel will be unlike any other ever seen.
.