According to the Daily Mail (UK), the spread of COVID-19 is usually associated with only one mutated virus strain, but in some extremely rare cases, two strains of the virus can attack people at the same time. If two strains of the virus infect the same cell, they can swap their DNA and combine to create a new version of the SARS-CoV-2 virus.
Dr Paul Burton, chief medical officer of vaccine maker Moderna, warned the number of Omicron and Delta strains circulating in the UK made this scenario more likely. He told MPs on the Science and Technology Committee that it was "certainly" the virus could swap genes and trigger an even more deadly variant.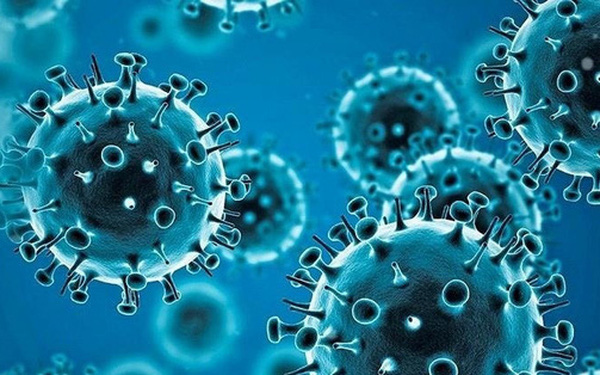 This process, which scientists call a "recombination event," can occur but requires specific conditions, and the coincidence of most situations cannot be controlled.
Only 3 variants of COVID-19 produced by the transgenic virus have ever been documented. Instead, the virus relies heavily on random mutations to generate more variants. When the Delta strain competed with Alpha through this process, a new variant was not activated.
Omicron became the dominant variant in London just two weeks after being discovered in the country. Experts predict it will become the mainstream next year.
"Previously, there had been a number of papers published from South Africa about immunocompromised people who could harbor both viruses. The same could happen in the UK, especially given the number of cases we're seeing," Mr Burton said, adding it "certainly could" lead to a more dangerous variant.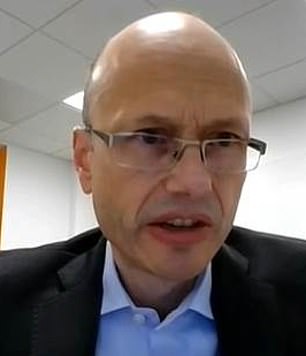 Dr. Paul Burton, Medical Director of Moderna, warns of a new super variant. Photo: Daily Mail
The scientists say most regions have a dominant strain, but it is unlikely to be infected with two variants at the same time. For healthy people, scientists estimate that it only takes about 2 weeks for the body to develop immunity and successfully eliminate the first virus variant before activating a new one.
However, large and uncontrolled outbreaks like those in the UK and US last winter will increase the risk of a "recombination event" simply because of the higher number of infections.
Scientists think the two virus variants can swap genes, but that's very unlikely. There have been three virus variants created by the combination of two different variants, but none have resulted in a major outbreak, or a new, more deadly variant has emerged.
In one case, recombination occurred in the UK when the Alpha variant fused with B.1.177, the variant that first appeared in Spain, at the end of January. There were 44 cases of variant infection. this before it disappears.
Scientists in California also said they had identified another recombinant variant in early February, when the Kent strain, combined with strain B.1.429, was discovered for the first time in the region. This new strain also causes very few infections and disappears quickly.
Viruses mainly rely on random mutations to develop new variants. This happens when the virus makes copies of itself and errors in its genes. In most cases, these mutations are harmless, but sometimes they can create a virus strain that is more contagious or more likely to evade the vaccine.
So far, the UK has recorded 4,713 cases of the Omicron variant, and this variant accounts for about a fifth of COVID-19 cases nationwide.
Scientists believe that the Omicron variant appears during a prolonged infection in an immunocompromised person. This allows the virus to mutate multiple times to "train" itself to infect humans and evade previous immunity.
.