Following the development of humanity, our Earth also encounters new problems for the environment, one of which is plastic waste. Made from petroleum, plastic is harmful to the environment, hurts animals, and takes a lot of energy to produce. But scientists in China have recently come up with a more possible solution – by creating a traditional plastic alternative, which is more environmentally friendly and made from salmon sperm.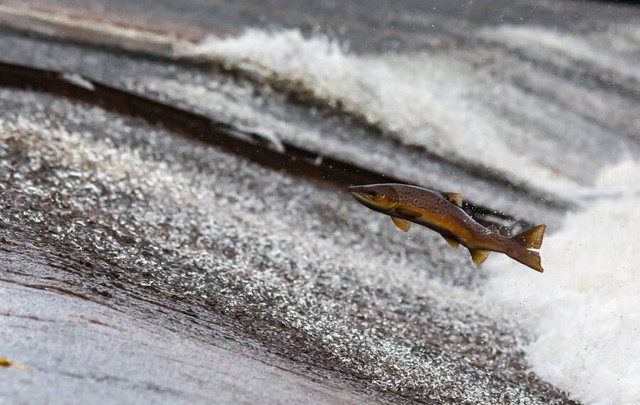 Scientists from Tianjin University explain in a study published in the Journal of the American Chemical Society: "Plastics play an important role in modern life and the current development of plastic recycling. is very demanding and challenging".
"To solve this dilemma, one option is to develop bioplastics that are compatible with the environment over the entire material life cycle."
In hopes of creating a more eco-friendly plastic, the scientists experimented with salmon sperm. By combining it with water and a chemical binder derived from vegetable oils, they created a soft substance called a hydrogel.
This gel can be molded into different shapes and produces 97% less carbon emissions to produce than petroleum-based plastics. It is then freeze-dried, removing all moisture and allowing the shape to harden. To test this new bioplastic, the scientists created a small white cup, puzzle pieces and a DNA molecule.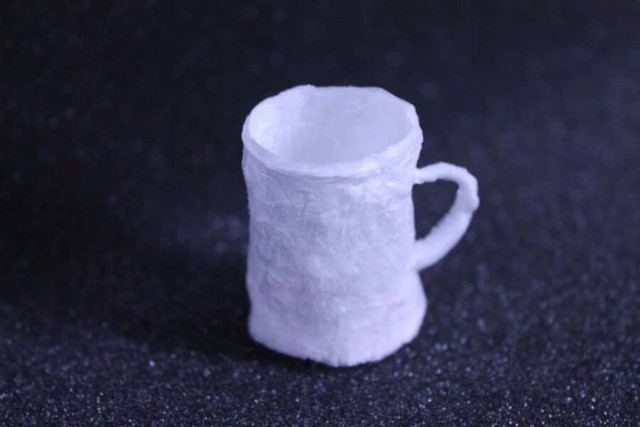 "We report a sustainable bioplastic made from natural DNA and biomass-derived electrolytes, called DNA resin," the scientists announced in their study.
The scientists explain that plastic DNA improves plastic production step by step. It uses raw materials from renewable resources, is produced in an eco-friendly way, is long lasting and is easily recyclable.
Furthermore, the DNA plastic need not be made solely from salmon sperm. Other natural materials such as fruits and algae can also be used as substitutes.
But sustainable plastic has some major limitations in not letting it get wet. While water is part of its design, it's the ingredient that allows it to be easily recycled or reused – which also means that DNA plastic cannot be used to make things like cups or bottles. liquid bottle.
And while it's possible to add some protective coatings to make it waterproof, the researchers say that would make recycling more difficult.
Instead, the scientists suggest that this DNA plastic could be used for electronic devices that have plastic parts and must stay dry, so DNA plastic could be a good substitute for plastic. conventional petrochemicals. In addition, this type of horse can also be used as a packaging material.
"This work provides a solution to transform biobased hydrogels into bioplastics, and demonstrates the ability to recycle DNA resins in a closed loop, which will promote development," the scientists said in their study. development of sustainable materials".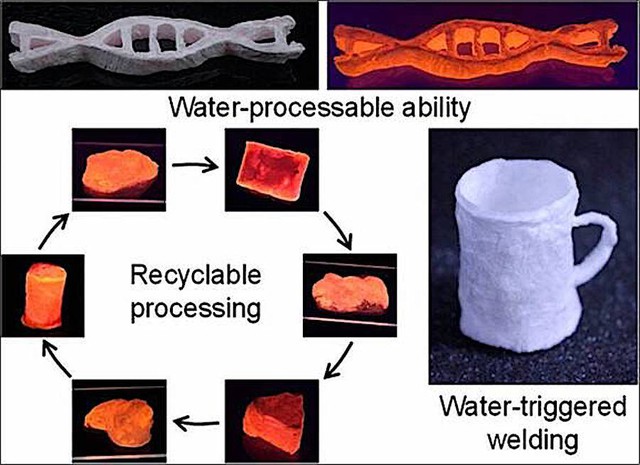 However, the scientists note that mass-producing DNA at the scale required to make DNA plastic a viable alternative remains challenging but not impossible.
"The potential for DNA resins to be rapidly and massively produced in the market is of great importance for future applications of DNA resins," they said.
Currently, humans produce 380 million tons of plastic every year. Most of this plastic cannot degrade naturally quickly. Instead, it seeps into drinking water and food supplies. Plastic also makes its way into the natural world, where it causes the deaths of one million birds and 100,000 marine mammals annually.
A study conducted in New Zealand found that out of 37 items claimed to be made of bioplastics, more than half of them still contained petroleum-based plastics that are harmful to the environment.
While other bioplastics, made with materials such as cornstarch, require high amounts of energy to create and can be difficult to recycle.
The scientists therefore believe that their DNA plastic made by salmon sperm offers a path towards authentic eco-friendly plastic production. If this material can be continuously mined and produced, it could solve a global problem.
Until then, plastic consumption around the world will continue to damage the environment, kill animals, and leak into food and water supplies.
.