The first discovered plant species of 2022 has just been given a new, but familiar, scientific name to movie lovers. The tropical tree living in Cameroon has been named Uvariopsis dicaprio, in honor of Leonardo DiCaprio, a very vocal actor in environmental activities.
This is not the first time the name "DiCaprio" has been used in naming living things, as a species of bug and a spider have been named after the actor (Grouvellinus leonardodicaprioi and Spintharus leonardodicaprioi respectively).
From the Royal Botanic Gardens, Mr. Martin Cheek and his colleagues analyzed photographs and specimens of the tree species that live in the Ebo rainforest in Cameroon. They assert that science has never mentioned this plant in the documents, and it seems that local people are not aware of its existence.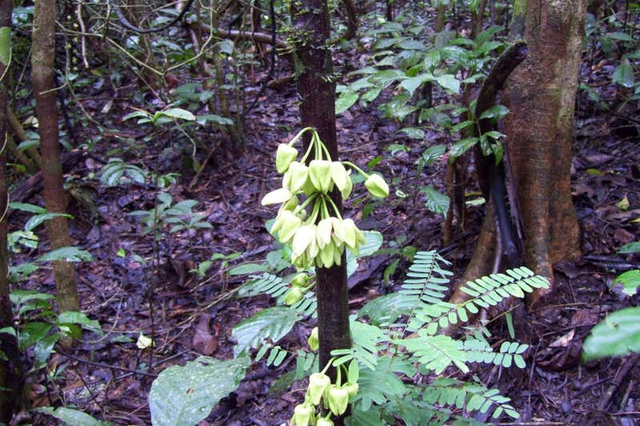 The team decided to name the new plant's scientific name after Leonardo DiCaprio, the public face of efforts to protect the Ebo forest from loggers.
U. Dicaprio trees can grow up to 4 meters tall, unique with clusters of yellow-green flowers located near the base. It is closely related to the ylang ylang tree, which is native to India and much of Southeast Asia.
At the present time, science has only discovered 50 Uvariopsis dicaprio trees, living in an unprotected Ebo forest area. This is why U. dicaprio was immediately listed as endangered.

https://genk.vn/khoa-hoc-vinh-danh-tai-tu-leonardo-dicaprio-bang-loai-thuc-vat-duoc-phat-hien-dau-tien-cua-nam-2022-20220108175229129. chn
.