After the Galaxy S22 performance squeeze scandal, Samsung immediately reduced the price of this smartphone line by 50% in its home country of Korea through carriers. This move has caused many mixed reactions from users, saying that the drastic price reduction has affected the company's high-end image, "worthy to compete with iPhone".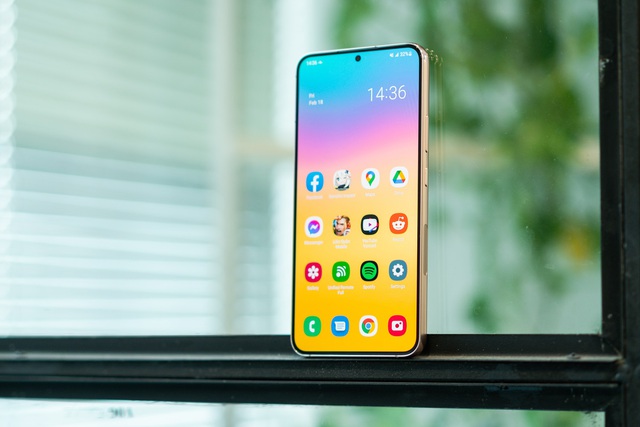 Galaxy S22 performance reduction scandal
When introducing the Galaxy S22 Series to users, Samsung talked about advanced Vapor Chamber cooling technology, but when users opened the Galaxy S22 version (small version, has the lowest price in the 3 lines). machine) does not have this component at all.
Experts say that this is Samsung's new cost-cutting policy, significantly affecting its long-established reputation. Instead of adding expensive hardware components, Samsung chose to reduce performance with a software called Game Optimizing Service (GOS) to prevent the device from overheating.
As a result, the performance of the Galaxy S22 is much lower than that of products with the same configuration. The Geekbench review shows that the processor inside the machine has been "squeezed" in performance up to 46%. ITSub channel thinks this is "a serious, unprecedented and inexcusable problem".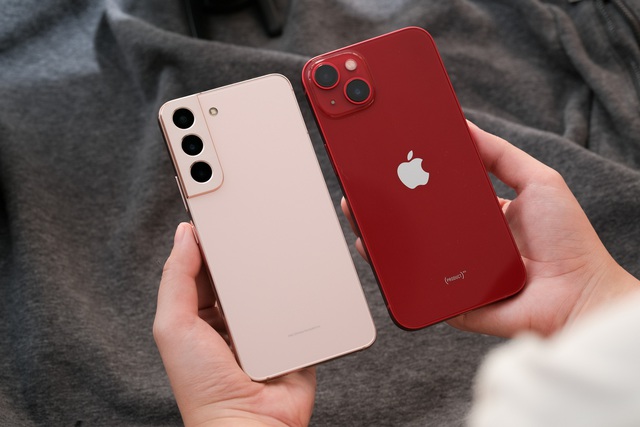 Samsung Electronics Vice President and CEO Han Jong-hee has said that the company will not "Trade quality for cost reduction, and will continue to launch high-end products, providing the best user experience".
But at least 1885 users who do not believe this claim, have filed a lawsuit claiming that the company has falsely advertised the performance of the Galaxy S22. The lawyer representing consumers, Kim Hoon-chan, shared: "If a Porsche had a top speed of just 100km/h, would you pay for it?"
Huge discount
In Korea, the three major carriers have doubled the price subsidy for the Galaxy S22, making the price of the device from 999,000 won now only 549,000 won ($451). The iPhone 13, which was released in October last year, has a starting price of 1,090,000 won and is currently only available at a subsidy of 150,000 won.
An employee of LG Uplus Corp said: "When all the major carriers simultaneously increase their subsidies, it means that the manufacturers themselves are indirectly reducing the prices of their products."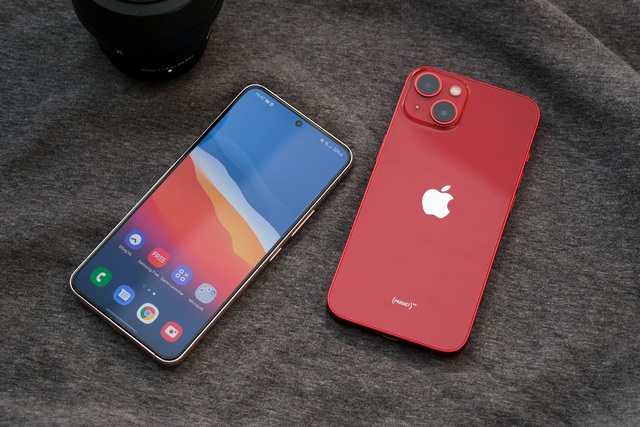 Although users' trust in Samsung has "shaken" after this controversy about performance as well as this sharp price reduction, its sales have not been affected too strongly. Figures from Counterpoint from 2021 show that Samsung's market share in the smartphone market priced above $400 has decreased by 17% compared to 2020, while Apple has increased by 5% to reach the threshold of 60%.
But when the Galaxy S22 Series was launched, the situation got better when analysts said that the company would sell 6 million units by the end of March this year. This model has also reached 1 million units sold after 6 weeks, 2 weeks earlier than its predecessor.
Analyst Lee Seung-woo at Eugene Investment & Securities said that the problem of reduced performance combined with increased hardware costs will have an impact on the company's profit from April to June, reaching only 3 trillion won compared to the previous year. forecast 3.4 trillion won earlier. Analyst Kim Un-ho from IBK Investment & Securities also made a similar assessment, reducing the forecast from 3.5 trillion won to 3 trillion won.

https://genk.vn/uy-tin-samsung-sut-giam-ngay-tai-que-nha-han-quoc-sau-khi-nhieu-nha-mang-giam-gia-toi-50-cho- galaxy-s22-20220412122223849.chn