Recently, Samsung Display has just completed the first shipment of OLED TV screens at its factory in central Korea. Samsung's quantum dot screen uses a different technology than LG's, so it is expected to be able to compete fairly with LG in the near future.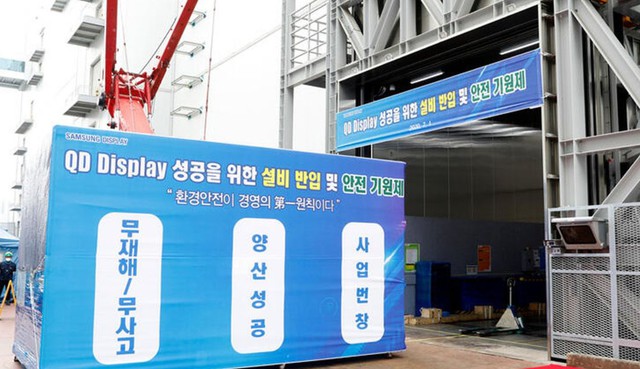 For a long time, LG and Samsung have always been the two dominant companies in the global OLED panel market, although the advantages of each company are different. Specifically, Samsung focuses on small-sized OLED panels for smartphones and other devices. Meanwhile, LG mainly focuses on producing large-sized OLED panels for TVs.
That is why Samsung only accounts for about 14% of the large OLED panel market share but accounts for 70% of the small OLED panel market share.
The competition between Samsung and LG will certainly contribute to reducing the selling price of OLED TVs and increasing competition in the display market. This is especially significant because Chinese competitors are also constantly improving their skills and may be able to overtake Korean rivals in the not too distant future.
Samsung's OLED TV panels feature a quantum dot (QD) layer made of microscopic semiconductor crystals. This technology promises to bring more vivid colors than LG's OLED screens that only use color filters to change white light. But Samsung will need to address some immediate challenges related to screen life and luminous materials.
Samsung's production capacity is also very respectable when it can currently produce 30,000 panels of the 8.5 generation, equivalent to 180,000 55-inch TV panels.
The Korean electronics company plans to spend $11 billion on research, development and mass production of QD display panels. The company is expected to launch high-end TV models using QD screens as early as the first half of 2022.
So far, OLED TVs have not had a foothold in the TV market because they are still quite picky due to their high selling prices. The selling price of OLED TVs is usually more than double that of LCD TVs. So it's not surprising that 98% of the 230 million TVs shipped globally in 2020 are LCD TVs.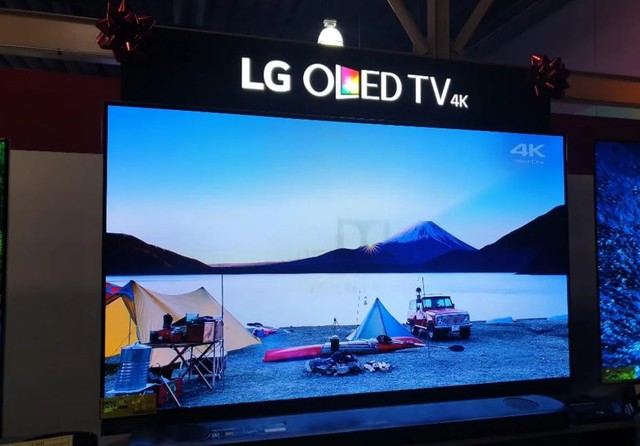 However, as companies race to upgrade quality and more and more TV manufacturers switch to OLED panels, for example, Samsung, the price of OLED TVs will certainly decrease in the future and become more accessible. .
On the contrary, LG is tending to switch to producing more small OLED panels to serve big partners like Apple. The Korean electronics company plans to invest about $2.8 billion to expand its OLED display production center in Paju. Previously, LG has started producing OLED panels for iPhones since 2020.
Currently, both Samsung and LG have revealed their plans to stop producing LCD panels, in which Samsung will stop producing LCD panels in mid-2022 and LG will stop producing LCD panels for TVs at its facility located in Korea. Country.
Refer to Nikkei
.