According to a report by Yonhap, Samsung is looking to dig deeper into the world of the metaverse and will expedite the development of metaverse-related technologies. And once it does, the Korean company will officially join the playing field with other large companies to bet on this new field.
According to sources, Samsung Vice President Han Jong-hee recently discussed the topic with several employees. Furthermore, he also reaffirmed Samsung's plans to launch its own version of the metaverse.
Metaverse is a broad – and often rather vague – term for a virtual world where people can digitally interact with others.
"We will create a version of Samsung's metaverse. Come up with ideas and help bring them to life"the report quoted Mr. Han Jong-hee.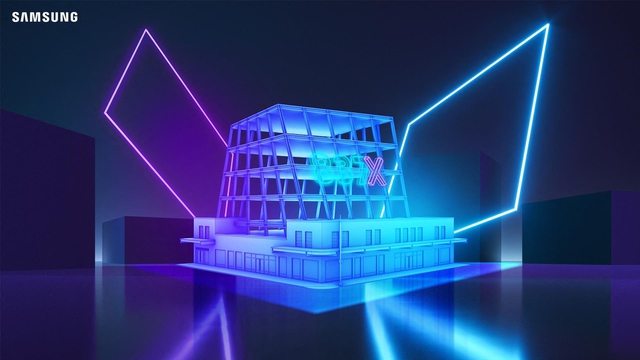 Han has selected the metaverse and robotics as the new growth areas the company will focus on at its annual shareholder meeting in March.
"We will roll out metaverse devices and solutions to allow customers to experience new technology wherever they are," he said. Mr. Han said during the meeting.
The vice president made similar remarks at the MWC 2022 event in Barcelona, ​​Spain in February, showing how seriously he wants Samsung to move in that direction.
"We are working on a metaverse device. The preparation is going smoothly. Please look forward to the launch", he said during the event.
The Korean company has now set up a "special task force" to deal exclusively with this new technology segment. This task force, which will report directly to Han, is said to be developing Samsung's first virtual reality headset called the Galaxy. Samsung Research, the company's R&D center, has also joined the team and is currently working on device prototypes and next-generation display technology.
Samsung has also used the metaverse for marketing and entertainment purposes.
At CES 2022, the company introduced a new online platform, My House, in which users can decorate their virtual home with Samsung home appliances.
Samsung has also built a virtual store, the Samsung 837X, which is a replica of the company's real-life store in New York, in the virtual world of Decentraland, to showcase its latest Galaxy S22 smartphone series.
Michelle Crossan-Matos, senior vice president of corporate marketing communications group at Samsung Electronics USA said: "Metaverse allows us to transcend physical and spatial limitations to create unique virtual experiences that would otherwise be impossible.".
But the event was met with skepticism by some industry experts and users, after many of them were unable to attend the virtual event due to technical problems.
One Twitter user called the experience a "complicated mess" and said: "I hate how people make 'metaverse' a buzzword."
Refer to Yonhap

https://genk.vn/samsung-tang-toc-nghien-cuu-phat-trien-cac-cong-nghe-lien-quan-den-metaverse-20220507122247433.chn