Today (November 18), at the Los Angeles Auto Show in the US, VinFast officially introduced a completely new SUV model called VF e35 to the global market. This is one of two electric car models brought to the exhibition by VinFast. The other model is the VF e36, which belongs to the higher segment.
6:50
Officially unveiling VF e35 and VF e36.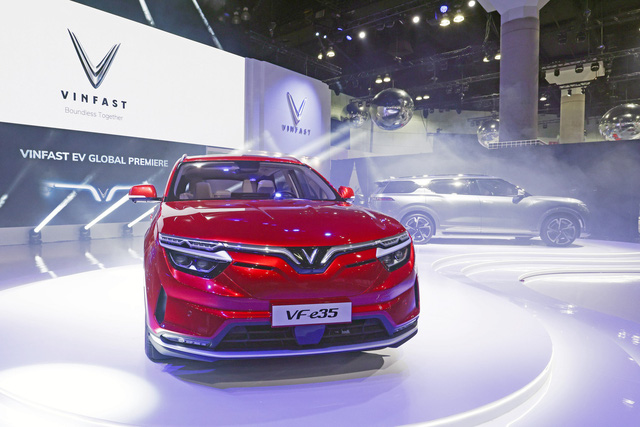 Both new SUV models were revealed at the show.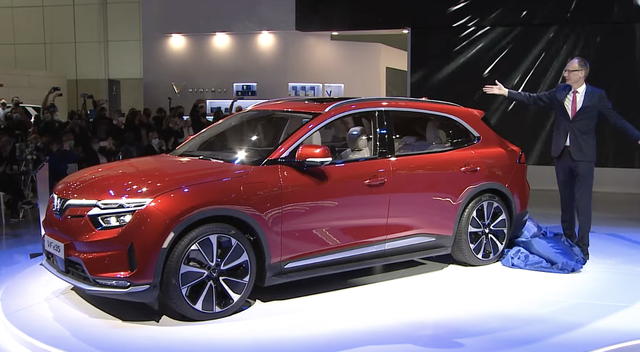 The real-life VF e35 has a red paint job like the previously published concept photo.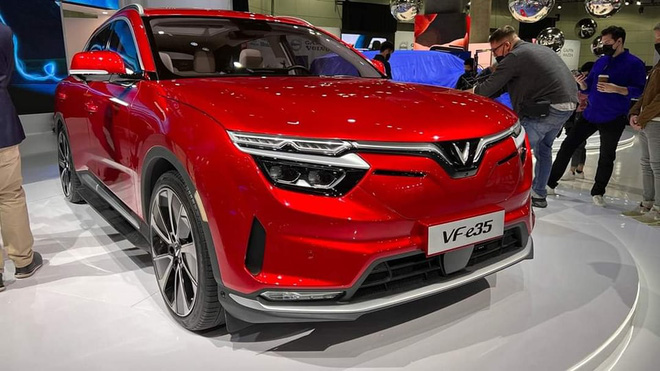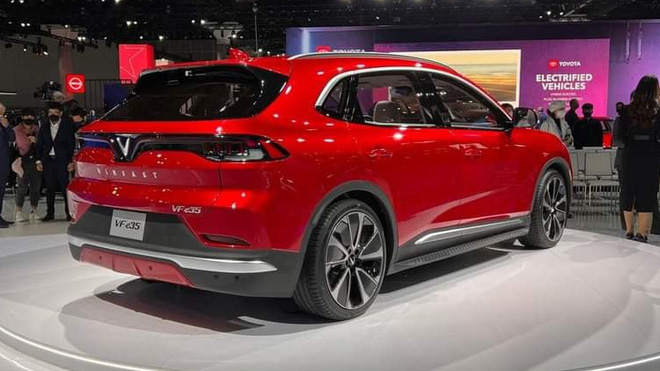 It can be seen that the design of the actual car is almost identical to the concept.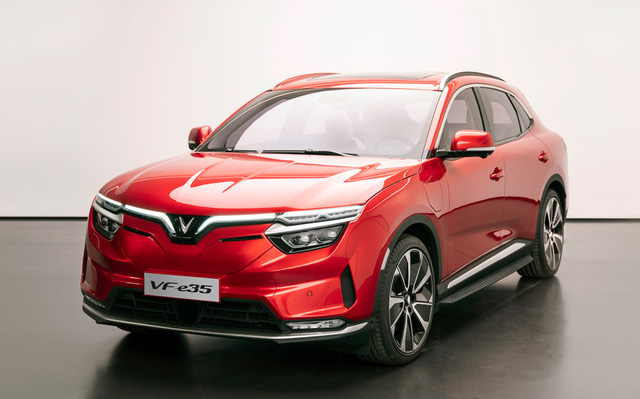 VF e35 designed by Pininfarina is similar to two models Lux A2.0 and Lux ​​SA2.0 as well as VF e36.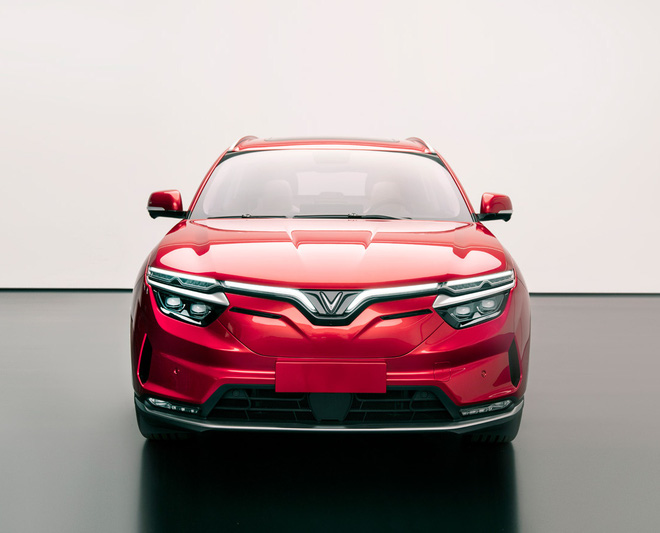 The car belongs to the D-class SUV segment with an overall length of 4,750 mm, a width of 1,900 mm and a height of 1,660 mm, with a wheelbase of 2,950 mm. This size is comparable to Mercedes-Benz GLC or BMW X3.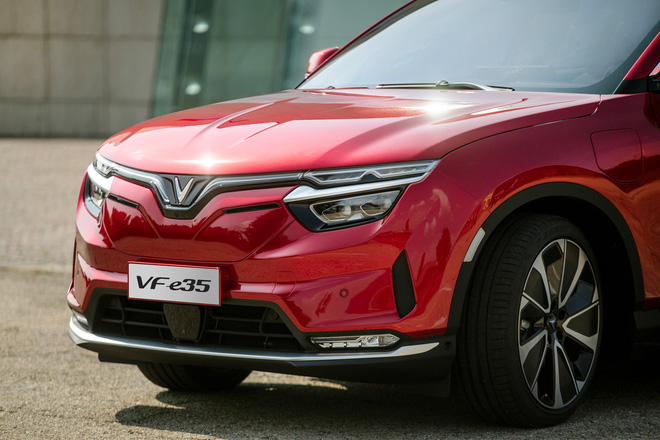 Some modern exterior equipment has a full LED lighting system and 21-inch wheels, shod with Pirelli 255/40R21 tires.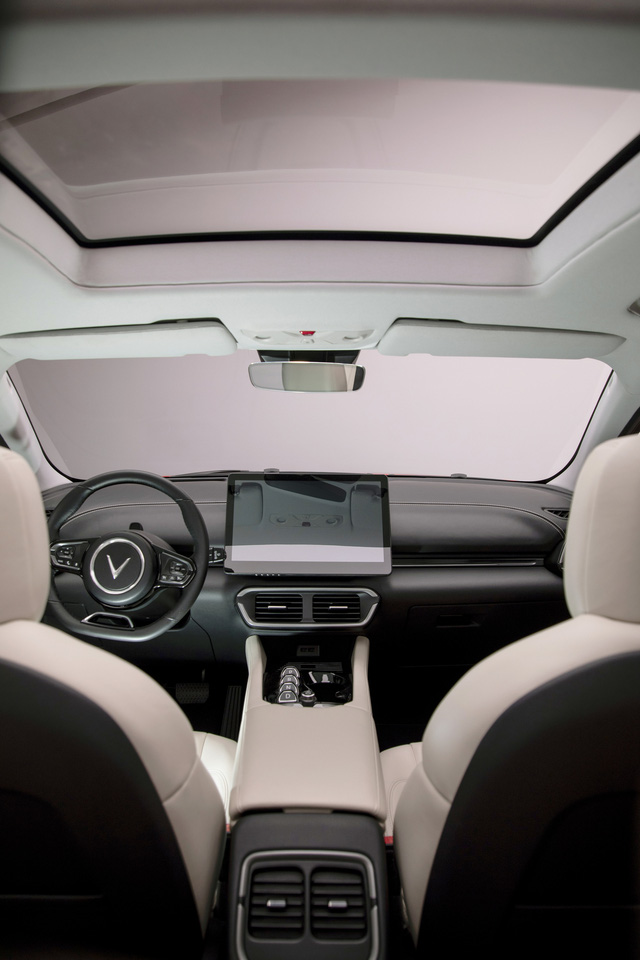 The interior is designed like a luxury car. The seats are upholstered in beige leather. In the middle of the car is a large screen that was previously announced with a size of 15.4 inches. The car does not use the meter in front of the steering wheel. Minimalist design with few buttons, only the number adjustment button. Some other modern equipment has a panoramic sunroof, anti-glare mirror overflowing.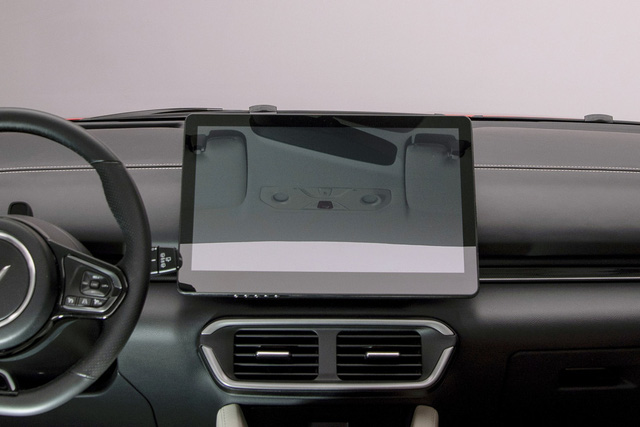 A special feature of this screen is the integration of smart features, such as virtual assistants, online shopping connections, video games, personalized notifications and office utilities.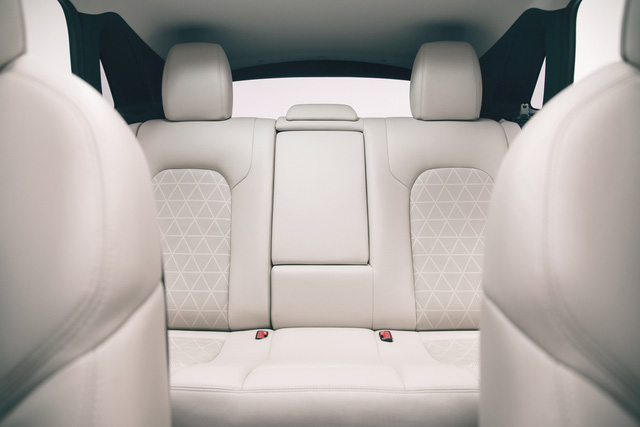 The car is arranged with 5 seats. The rear seats have armrests and separate air-conditioning vents. All occupants inside are protected by 11 airbags.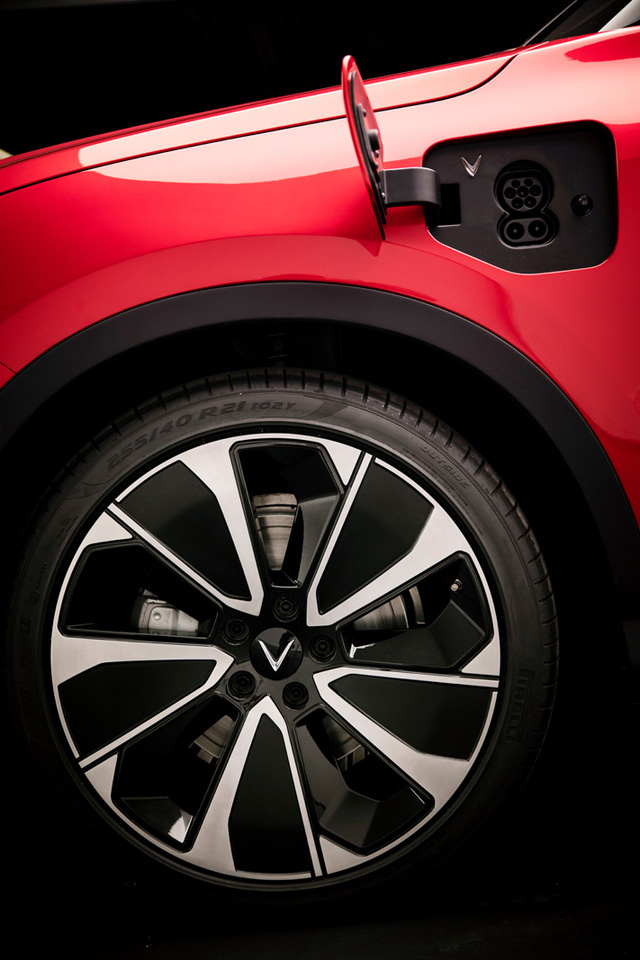 The car engine is an electric motor, with a capacity of 402 horsepower, 640 Nm of torque and 4-wheel drive system. Acceleration announced by the manufacturer is 5.5 seconds to reach 100 km / h. The two versions have different battery capacities, allowing to run 460 km and 510 km after a single charge.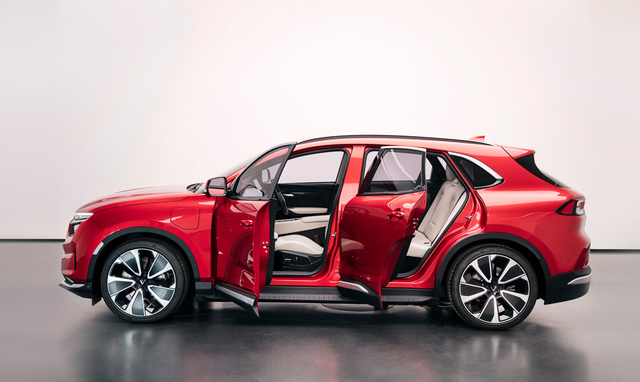 Another highlight is safety technology. The model has modern features such as highway driving assistance, traffic jam assist, automatic lane change, full parking assist (driver in the car), self parking (driver outside). and summon smart car. VinFast aims to bring the VF e35 to 5-star ASEAN NCAP, 5-star Euro NCAP and 5-star NHTSA safety standards.
As expected, the VF e35 and VF e36 will go on sale globally in the first half of 2022 and start delivering vehicles from the end of 2022.
The VinFast leader talked about the VF e35, saying that this model impresses with the balance between delicate but sharp curves, which contribute to the power and translational movement of the design. This beautiful harmony creates modern proportions and a surface language known as "Dynamic Balance".
Vehicles equipped with ADAS (Advanced Driver Assistance System) have Lane Assist, Collision Warning, Driver Monitoring, Fully Automated Parking, Vehicle Summons and more. The vehicle is also equipped with Intelligent Infotainment, which includes in-car control features such as Voice Assistant, Virtual Assistant and E-commerce Service, among many others.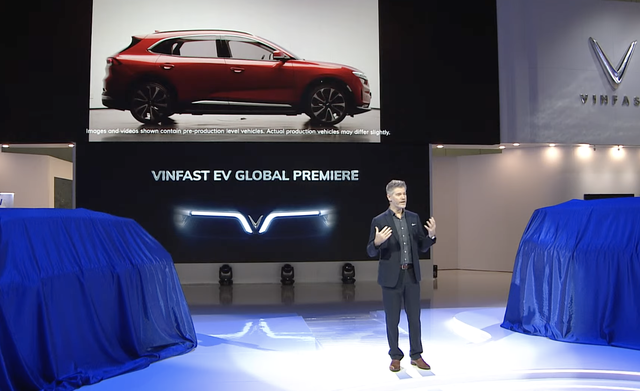 6:40am
VF e35 and VF e36 began to be introduced. Both cars were covered with tarps.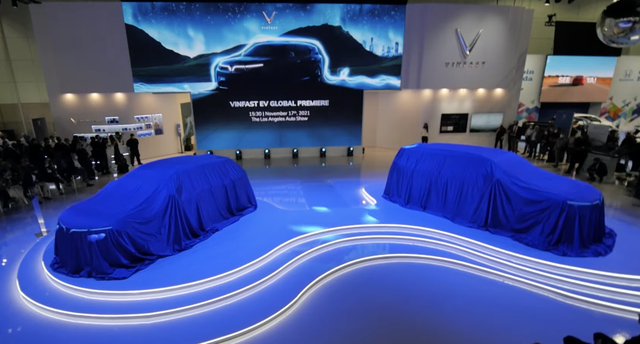 6:30am
Appearing in the initial teaser clip is a red VF e35 similar to the previously announced concept image. This model was once announced in the D-segment SUV segment, which is on par with Mercedes-Benz GLC or BMW X3.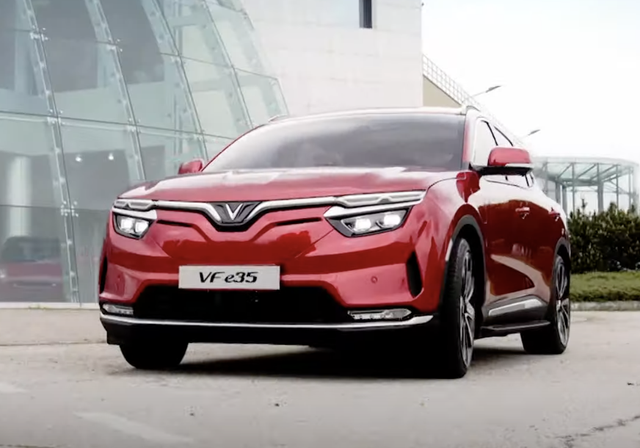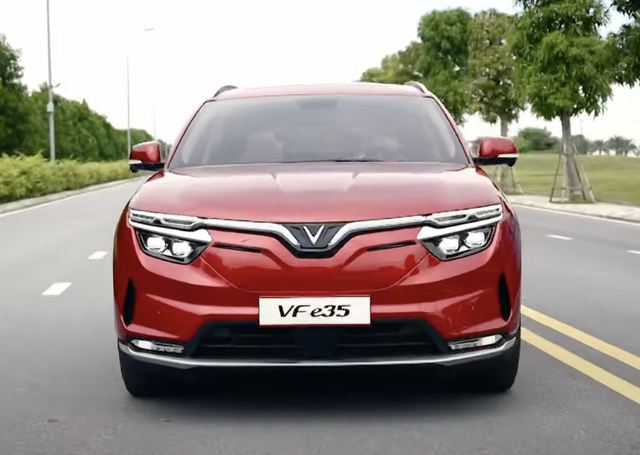 .