The 13th Gen Intel Raptor Lake processors are rumored to feature some significant cache upgrades over current 12th generation Alder Lake models, a screenshot from the CPU-Z software revealed. attributed to the i9-13900K has contributed to this rumor.
The Intel i9-13900K has been listed on CPU-Z with 36MB of L3 cache and 32MB of L2 cache, giving this CPU a total of 68MB of combined L2/L3 cache. For comparison, Intel's i9-12900K has 30MB of L3 cache and 14MB of L2 cache, for a total of 44MB of L2/L3 cache. That means the i9-13900K has an extra 24MB of L2/L3 cache and that's a huge number.
Raptor Lake is said to have 8 P cores (performance cores) and 4 clusters of E cores (economy cores), each containing 4 E cores (16 E cores in total). Each Intel P-Core has 3MB of L3 cache and E-core clusters have 3MB of L3 cache.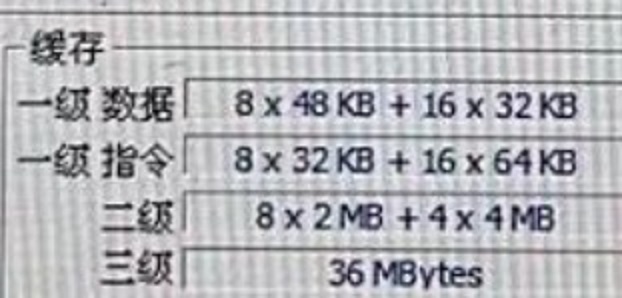 With Raptor Lake, Intel made some major upgrades to the L2 cache architecture, both on the P-core and E-core. The P-core upgraded from 1.25MB L2 cache on Alder Lake to 2MB for the Raptor Lake, that is, a 60% increase, allowing each core to store more data on the low-latency L2 cache. This caching reduces the workload for L3, making it more efficient.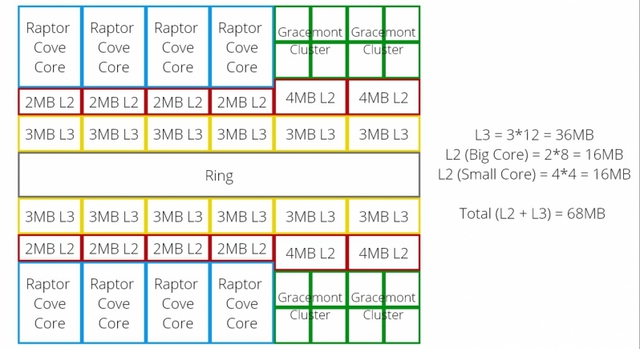 With the E core, Intel upgraded the 2MB L2 cache to 4MB L2 cache. This again allows these cores to store more data on the cache.
The reason why CPUs have cache is because DRAM is quite slow, at least when compared to cache memory. L1 cache is faster and less latency than L2, L2 is faster/less latency L3 and L3 is much faster and less latency than DRAM. Having a larger cache can have latency consequences.
Intel's solution is to increase the L2 cache to ease the work of the L3 cache, while the expanded L3 cache will be able to store more data and allow the Raptor Lake processor to spend less time. waiting time than on DRAM. If the theory goes right, Raptor Lake could deliver significantly more performance. This is especially useful for games, which require a lot of cache and memory.
Reference: Overclock3D