A Russian rocket crashed into a sea in the Pacific Ocean on the afternoon of January 5, after re-entering the Earth's atmosphere in an uncontrolled state.
That's Persei, launched on December 27 by Russia's Angara-A5 heavy rocket for a test mission. However, the booster in the last stage was not able to put Persei into Earth orbit as planned. Instead, it is pulled back into the atmosphere by Earth's gravity and back to the surface in the form of many small pieces.
"I do not consider this object a significant risk", orbiter and astronomer Jonathan McDowell announced on Twitter . "Returns for an object with a dry mass of about 4 tons will likely see only some debris falling to the ground, but not much."
Russian rockets are said to weigh about 20 tons, but more than 75% of that mass is fuel and they have almost certainly burned up in the atmosphere. Therefore, the estimated mass of this uncontrolled "free fall" is between 3.2 and 4 tons. According to the data, the Angara-A5 heavy rocket has undergone a total of three tests since 2014, and the first two have successfully transported the virtual payload to orbit.
The U.S. Space Force's 18th Space Control Squadron later confirmed that the rocket had returned to the Pacific Ocean just after 1 p.m. PT on Wednesday.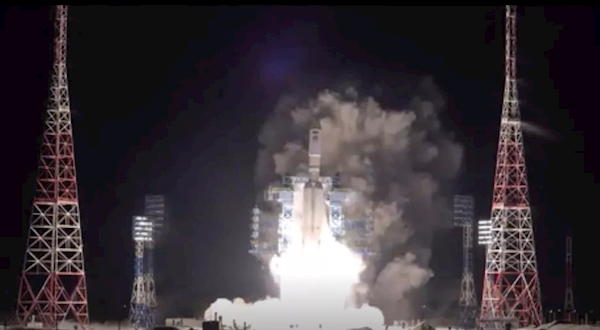 Most space junk, including the remains of rocket boosters, when it lands on Earth will end up in the oceans or somewhere uninhabited and never be found.
Typically, large rockets or spacecraft that are scheduled to re-enter the atmosphere will be driven to land in a remote area of ​​the ocean. However, sometimes there are still things that enter unchecked, such as the fall of China's Tiangong-1 space station in 2018. Or more recently, the 21-ton rocket's center stage push the Long March 5B, also of China, in May 2021. Of course, they rarely cause much damage or casualties, although there are unconfirmed reports of some Chinese rocket booster components landing in a few rural areas.
Refer Cnet
.